I was in a work trip in Bratislava and I had a spare day, so I decided to spend it in Vienna and try to find as many Queen related locations as I could! There is not much information about the band in Vienna, but I found this very interesting document, written in German, and thanks to Google Translate I found what I was looking for: Austrian Queen Fan club "Queen und Freddie Mercury in Wien" So, here's a list of locations, with brief descriptions and photos as usual:
1. Imperial Hotel
(Kärntner Ring 16, 1010 Wien)
This was the location I was looking forward to the most, as I had seen many times the photo of the band standing on the stairs of this very luxurious hotel, in 1982. So I asked for permission to make a short visit and take a few photos beforehand. The concierges were very nice and kindly allowed me. I cannot describe the feeling of being in that same spot, it does feel like a kind of magic to sit where they once sat!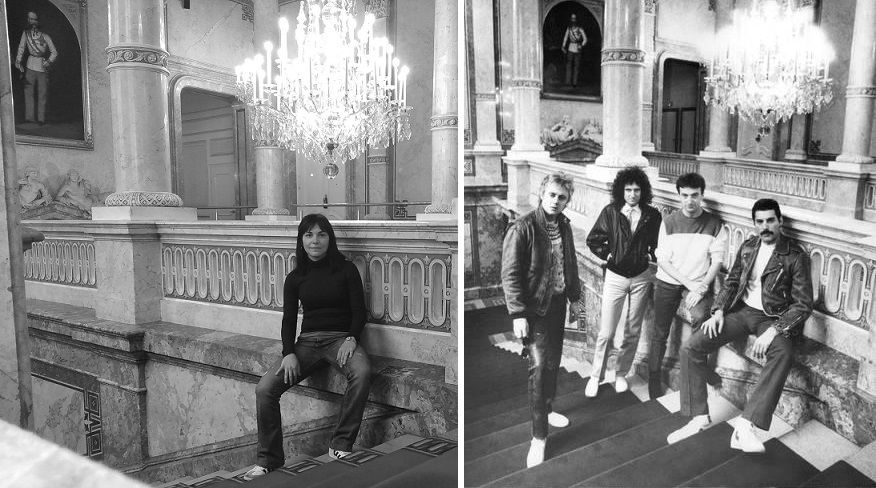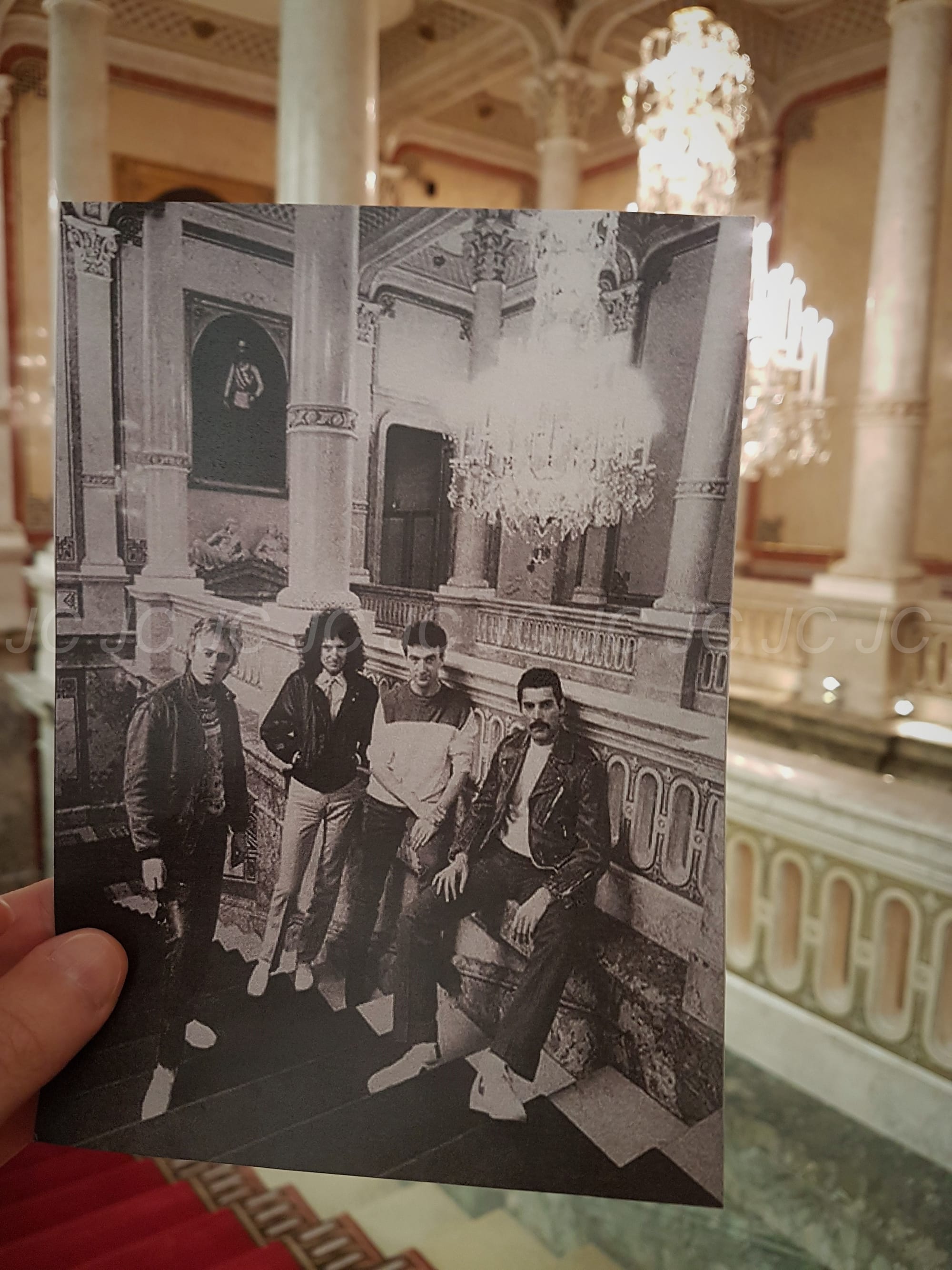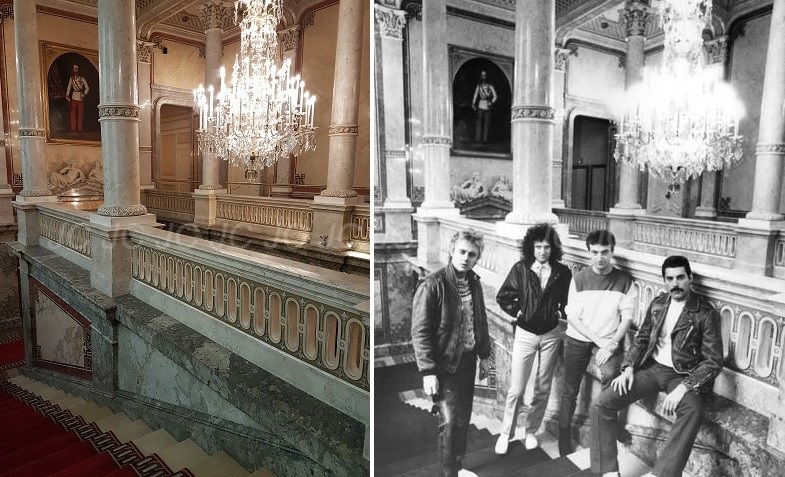 2. Wiener Stadthalle
(Roland-Rainer-Platz 1, 1150 Wien)
This is the venue where Queen used to perform when they were in Vienna. They did around 7 gigs here starting in 1978 with the "News of the World Tour", and 4 more in recent years without Freddie (thanks Jimmy from the Austrian QFC for the info!).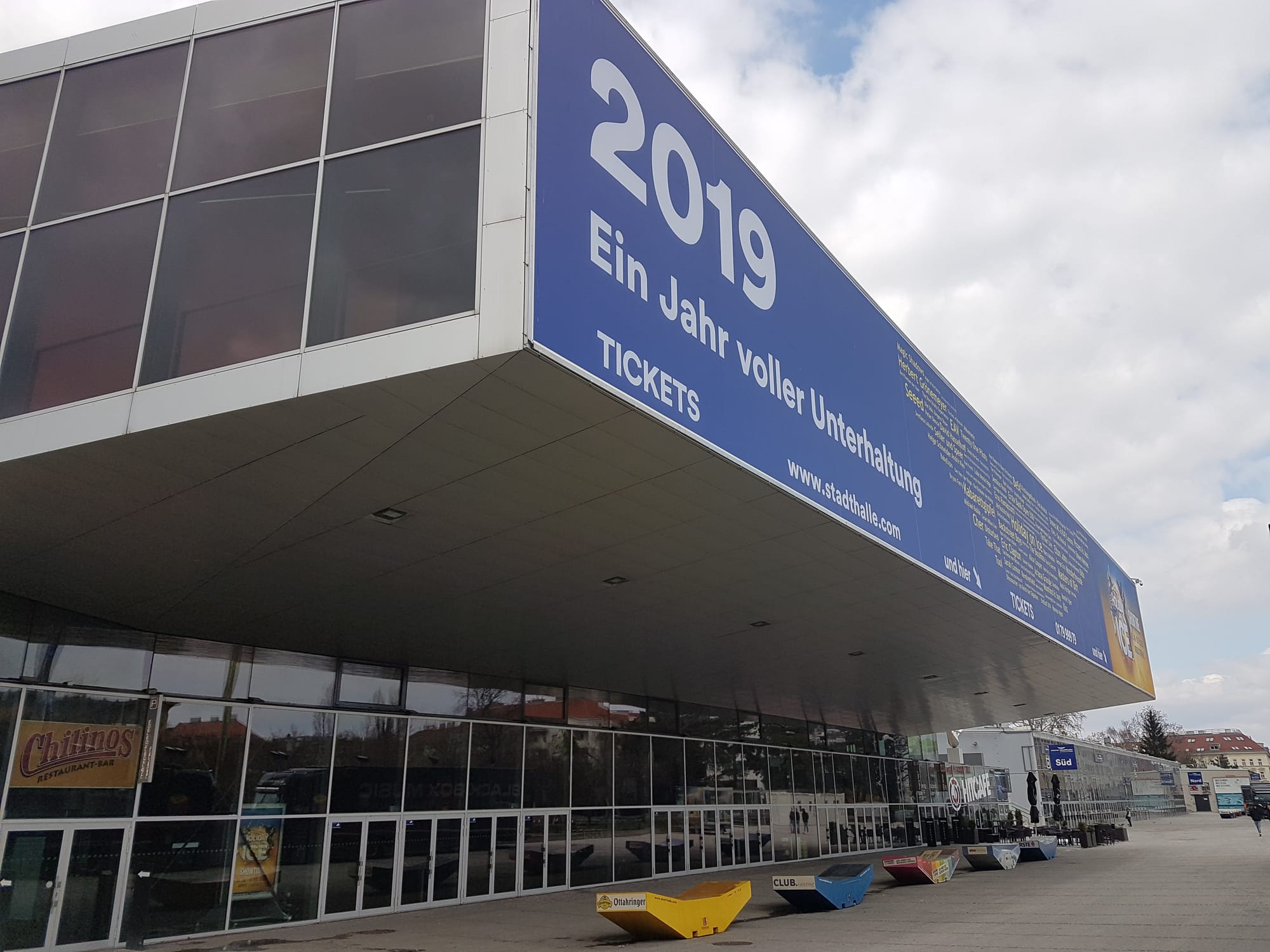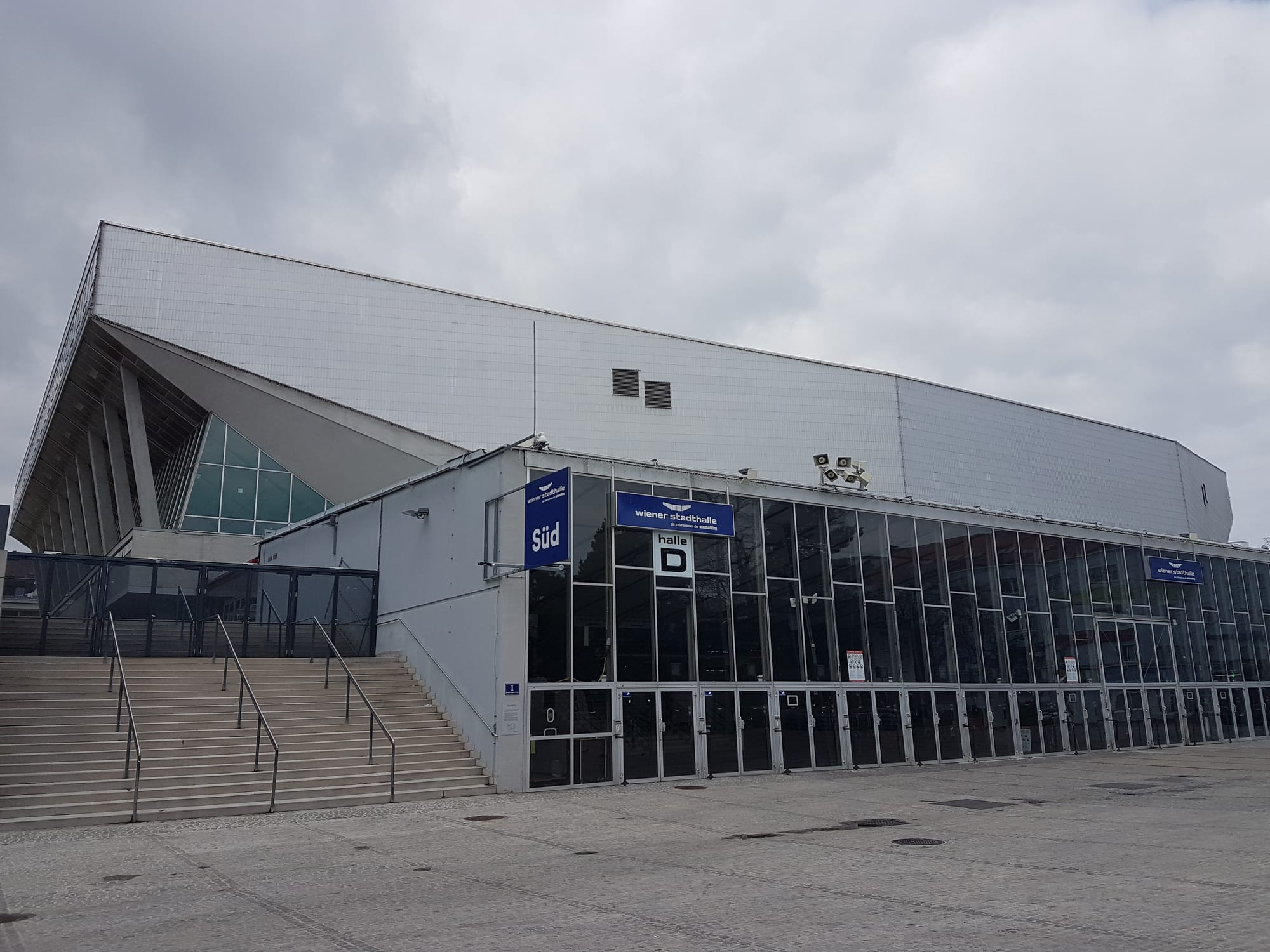 3. Hilton Vienna
(Am Stadtpark 1, 1030 Wien)
The band stayed at this hotel in 1984 during the last concerts of "The Works Tour". Apparently they set a huge farewell party in a Heuriger (Austrian wine tavern) but I could not find the exact place.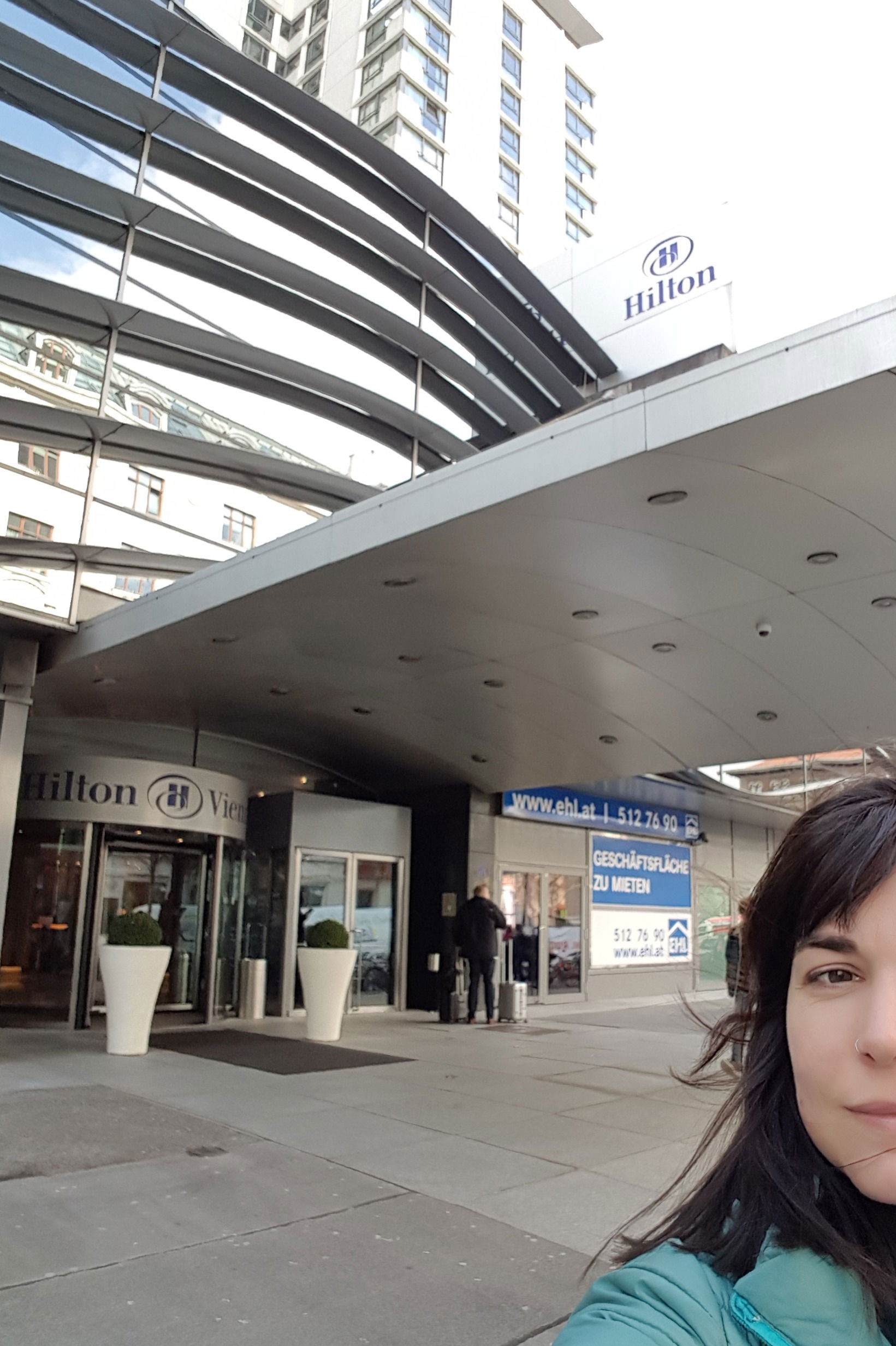 4. Marriott Hotel
(Parkring 12A, 1010 Wien)
Queen stayed at the Marriott Hotel during the "Magic Tour" visit to Vienna. It is an impressing building!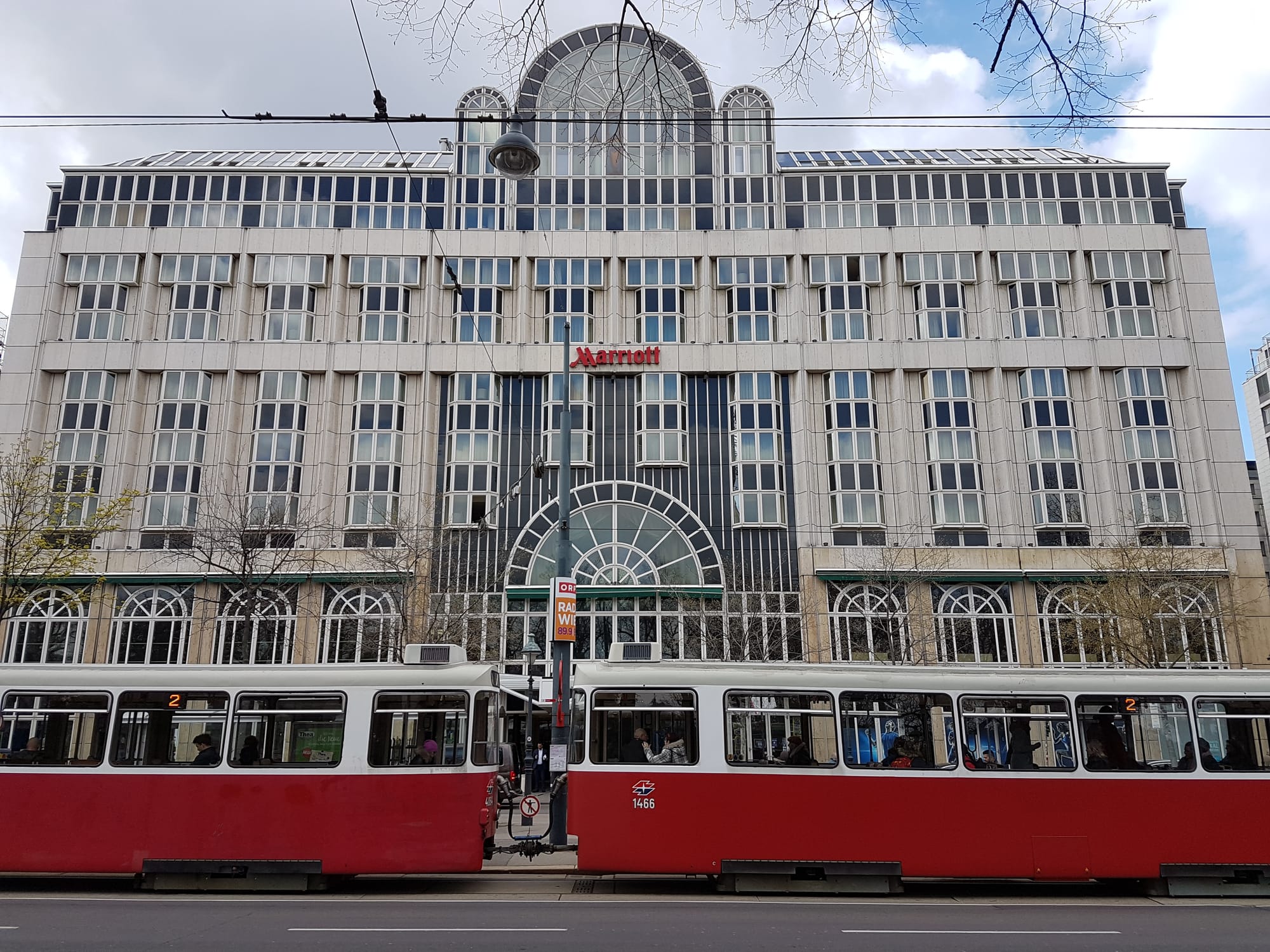 5. Hard Rock Cafe Vienna
(Rotenturmstraße 25, 1010 Wien)
Before leaving Vienna I took a look around the Hard Rock Cafe and I could see one of Freddie's outfits, it looked quite small in my opinion! Freddie was wearing it in the Rio de Janeiro concert in 1985 (I don't understand why Hard Rock didn't put a photo of Freddie wearing the actual outfit, but I have added it for you)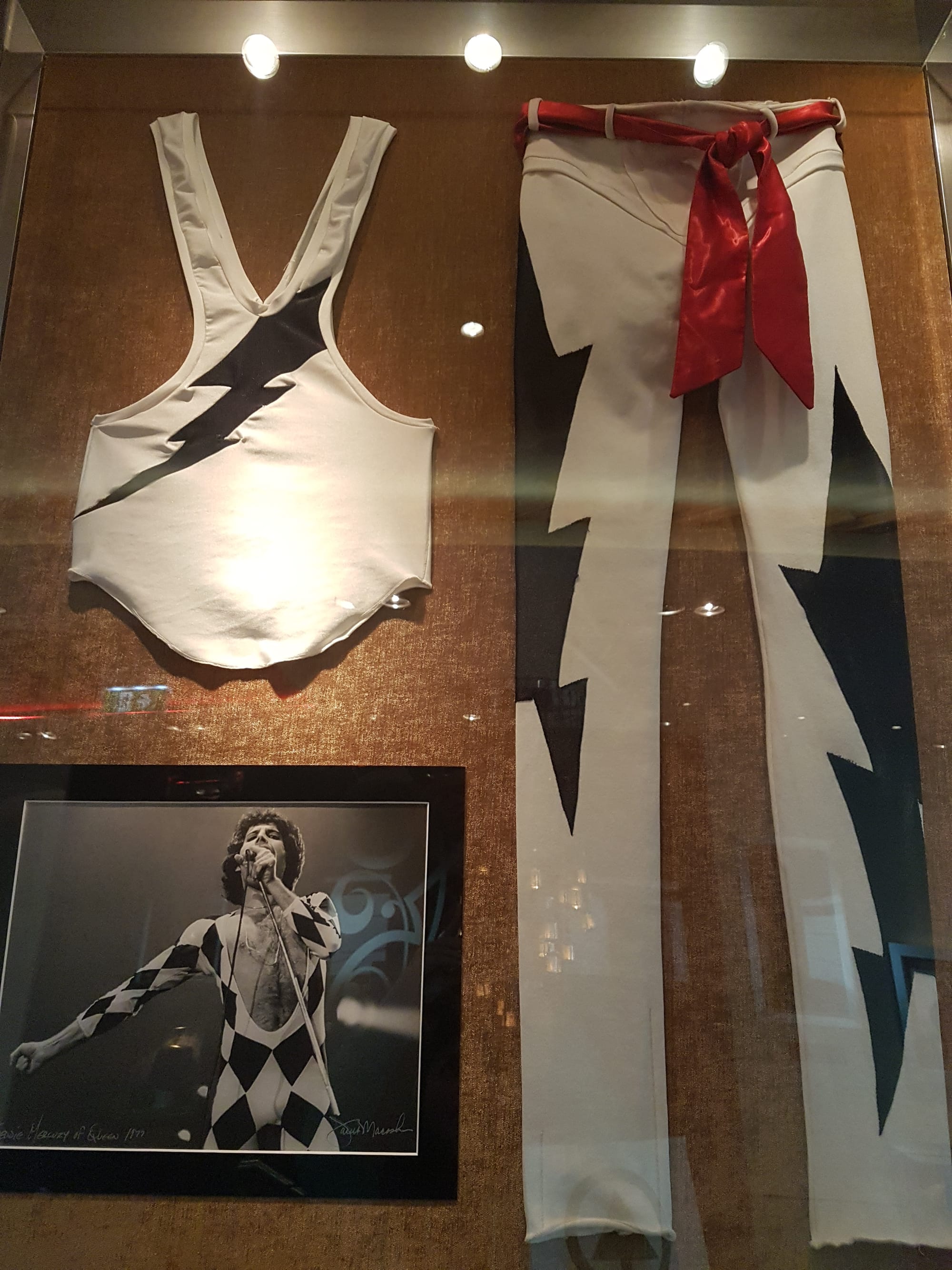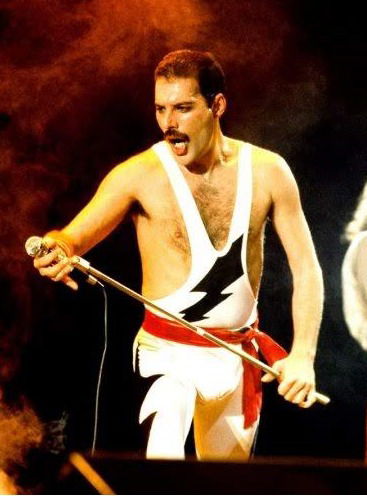 Off-topic
If I understood it right from the Austrian Queen Fan Club website, Freddie was kicked out from an antique shop of the city center because he was not dressed appropriately (please confirm this if you understand German!). Anyway, I do not have a clue about where this actually happened, but I saw this shop in a very nice street and reminded me of this anecdote :)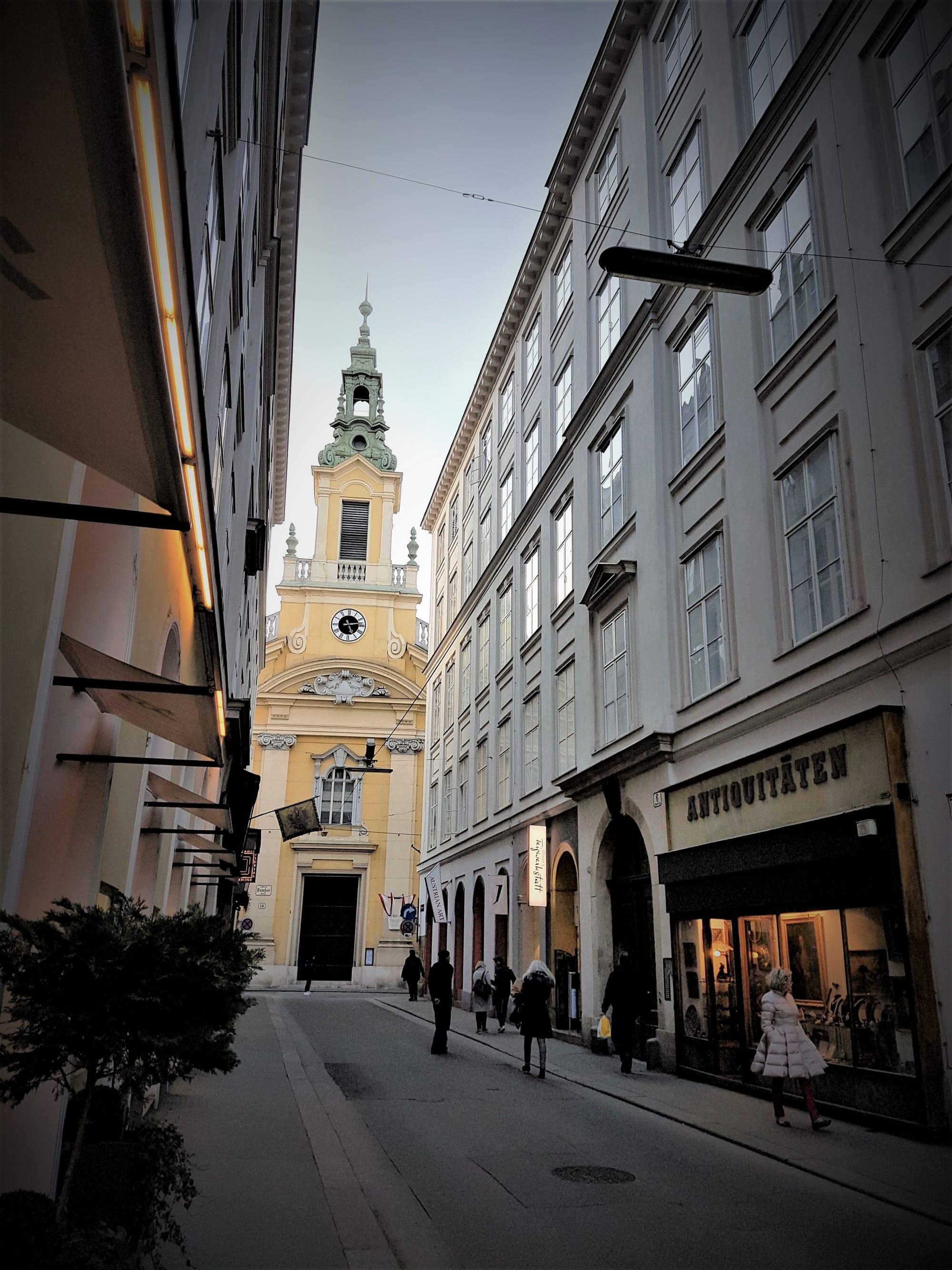 Keep reading!!! Click here to go back to the main page and take a look, there are posts about many other cities