Montreux is a very significant place for Queen and Freddie, and their relationship with this magical Swiss town started in 1978, when the band chose the Mountain Studios to record their material. Peter Freestone told us that at the beginning Freddie found the place quite boring, but it slowly grew on him. The place inspired "A Winter's Tale", the last song he wrote.
The photos for this post were taken during the Freddie Celebration Days that took place in Montreux on 5-8th of September 2019, an amazing birthday party celebration organized by Montreux Celebration and The Mercury Phoenix Trust. A lovely Hungarian fan, Judit Gordos, and I met on Facebook and decided to go to the party together. We cannot be happier! the "two Judits" had the time of our lives during those days and we treasure a new friendship. Here are some of the locations that you can visit in Montreux:
1. Freddie Mercury statue
(Place du Marché, 1820 Montreux)
This is a landmark for all Queen fans, and here is where we all gathered during the celebration days. It was emotional to see how more and more flowers and messages were piling up. The bronze statue was created by Irena Sedlecká and it was placed at the Place du Marché (Market Square) in 1996: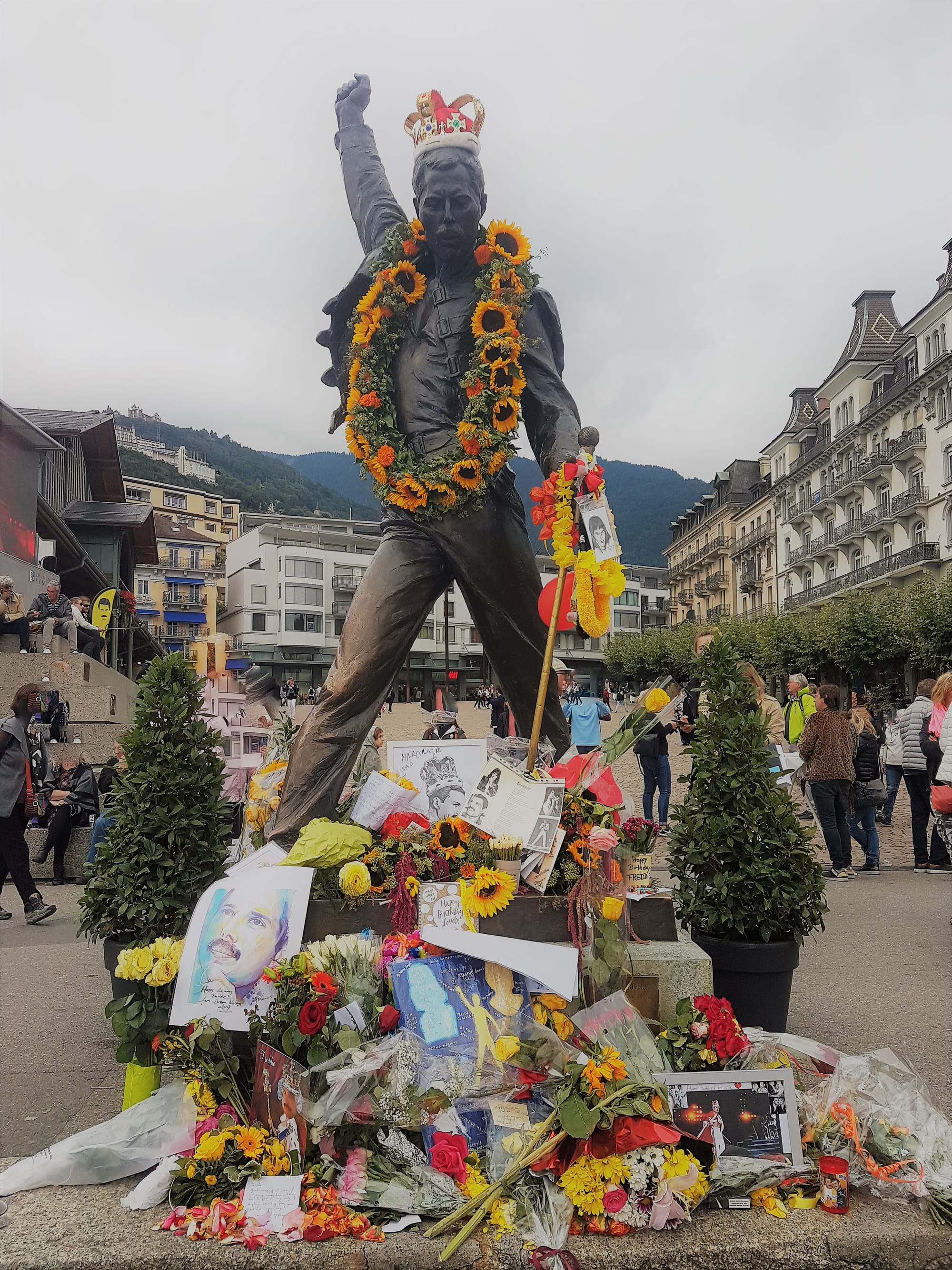 2. Casino Barrière and the Queen Studio Experience
(Rue du Théâtre 9, 1820 Montreux)
This Casino was rebuilt after a major fire in the 70's, and many concerts and festivals have taken place there. The former Mountain Studios, where Queen recorded several albums, were located in its grounds. Queen owned the studio from 1979 to 1993, and it is now open as a museum/exhibition called "The Queen Studio Experience". You can visit anytime, entrance is free and it is open all year round!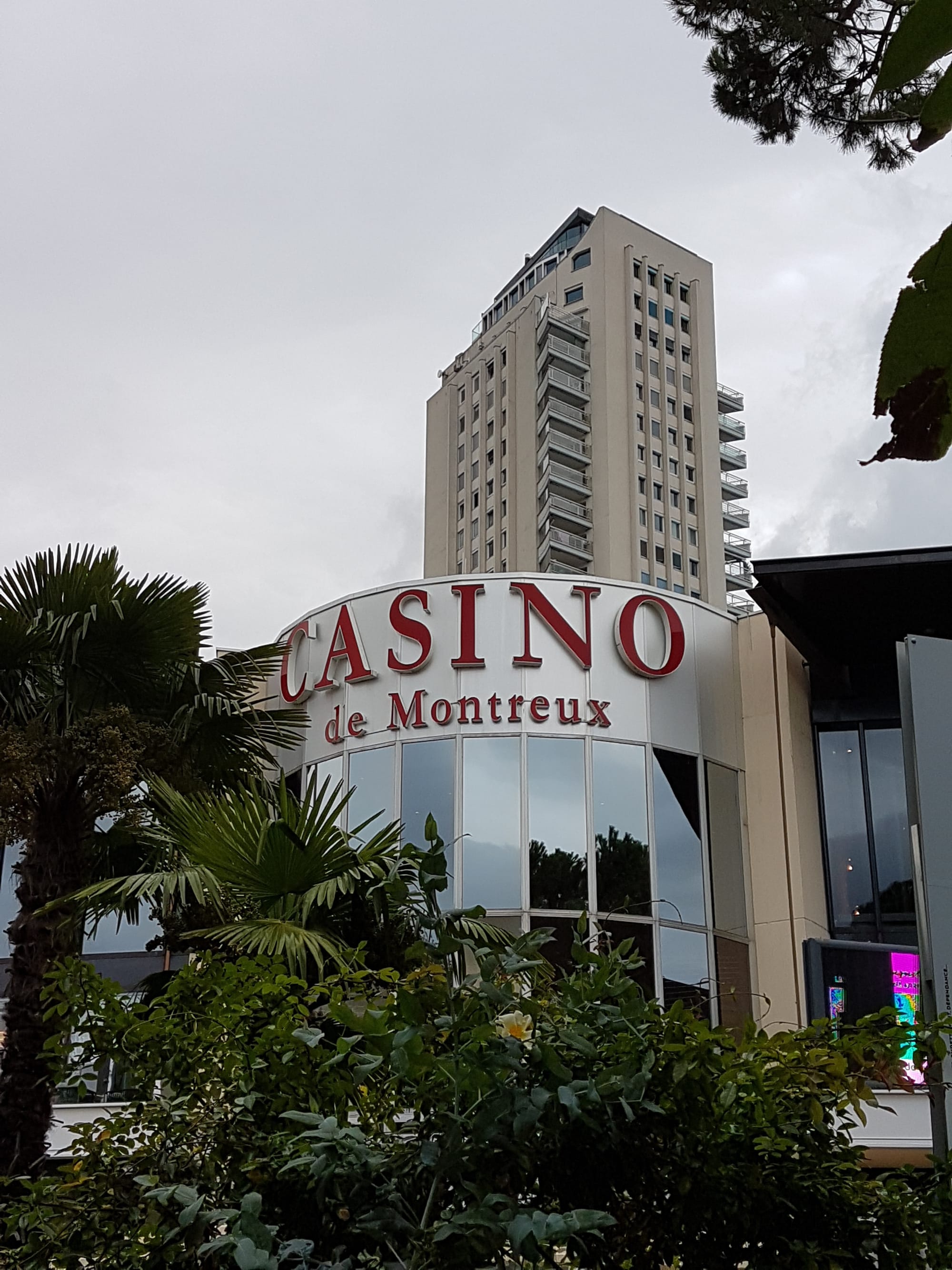 Fans can leave their messages at the entrance: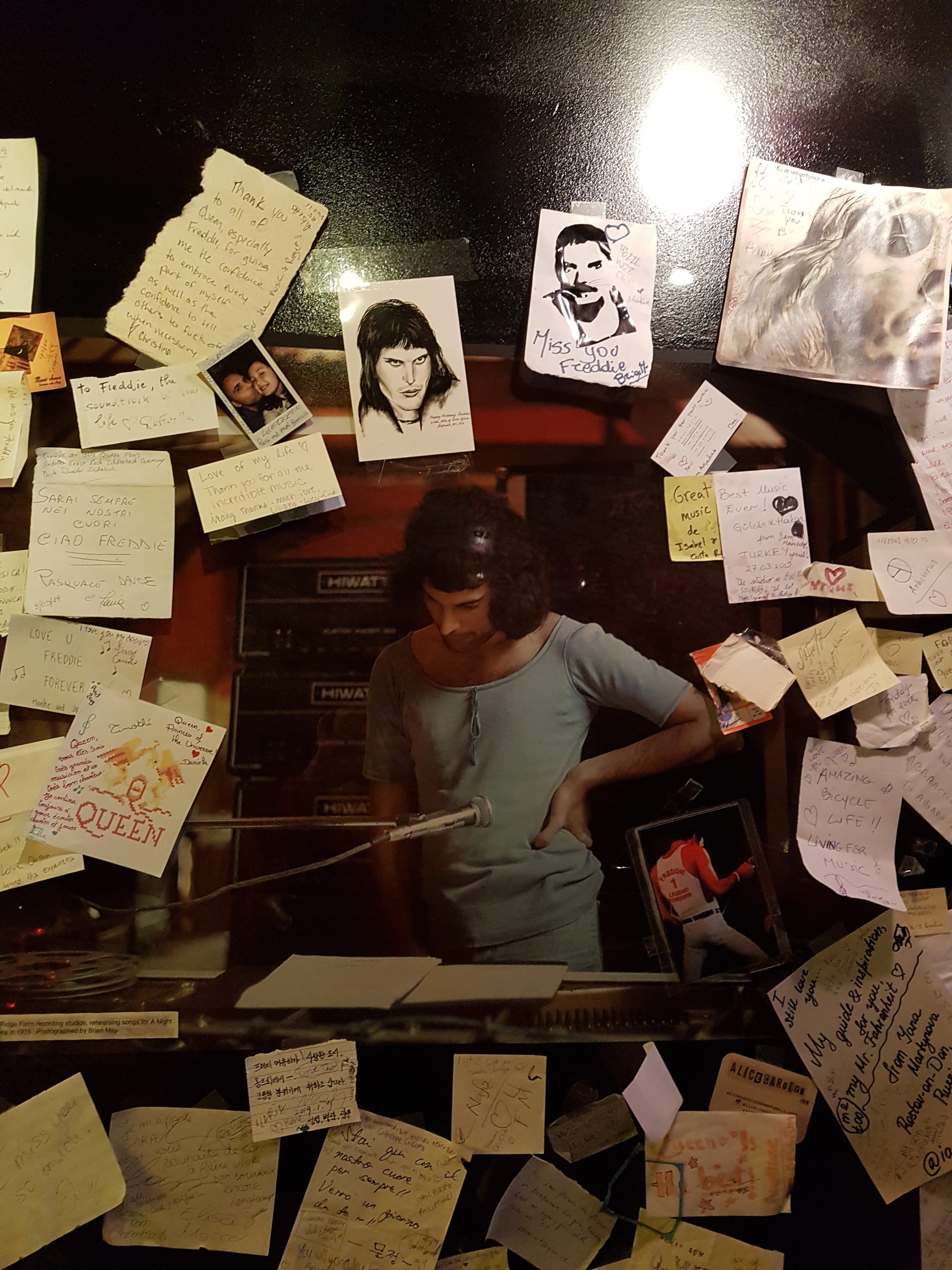 The exhibition displays fantastic memorabilia, including real outfits and handwritten songs. We don't want to spoil your visit, so we will only tease you with these...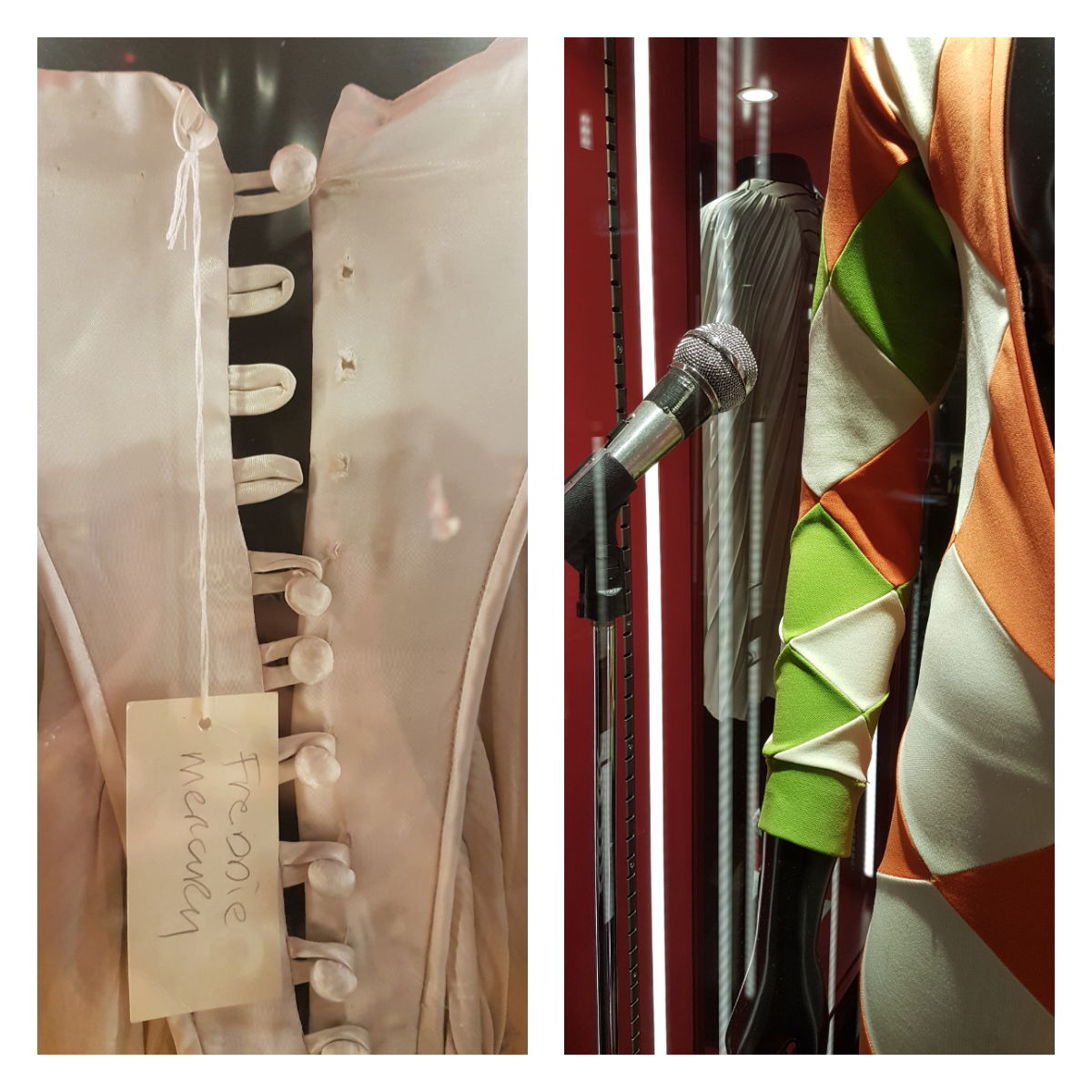 You can actually sit in front of a reproduction of the mixing desk at the control room, and you can play a bit with the recorded songs. The sound there is spectacular!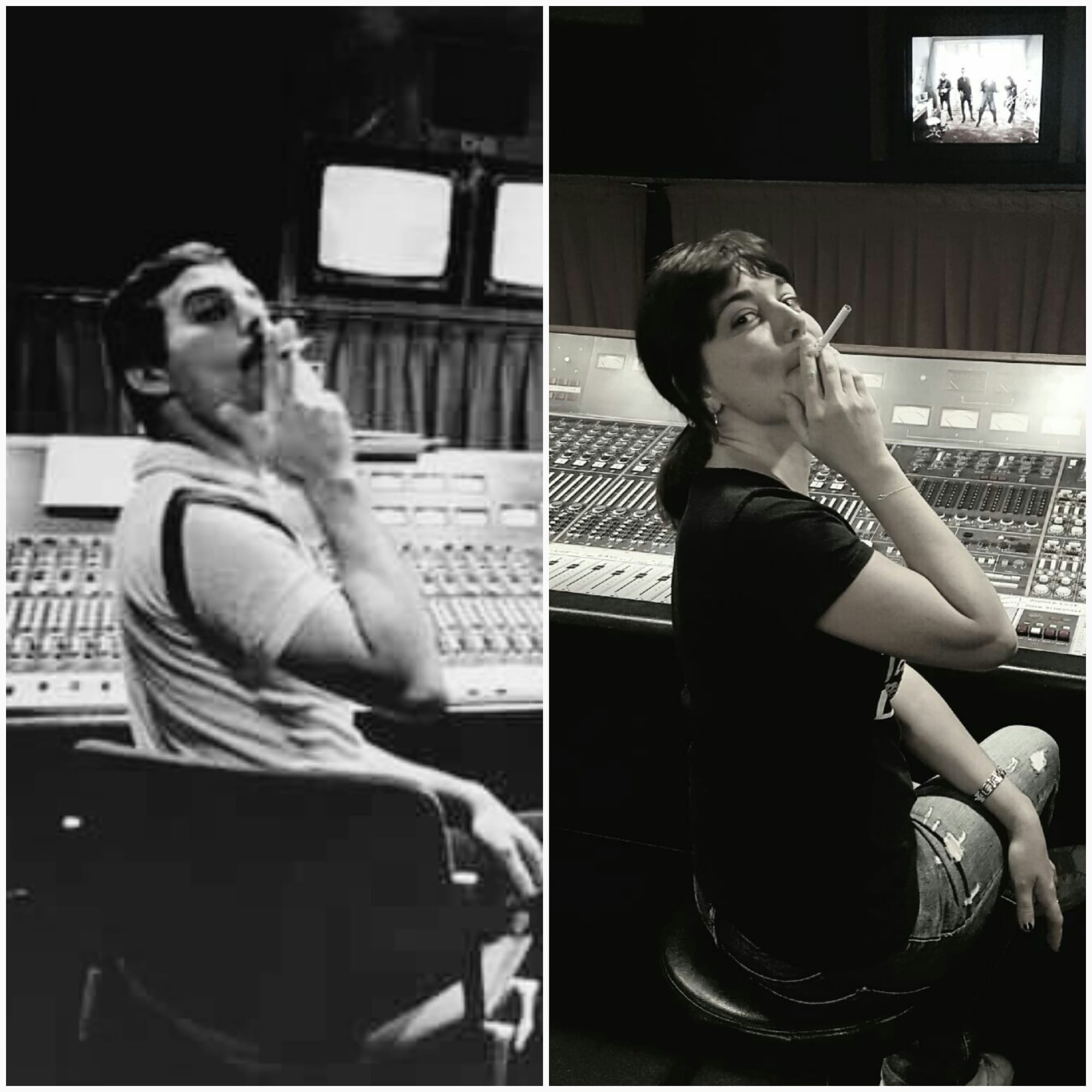 After visiting the studio, turn right and you will find the massive "Tribute Wall" where you can leave your message: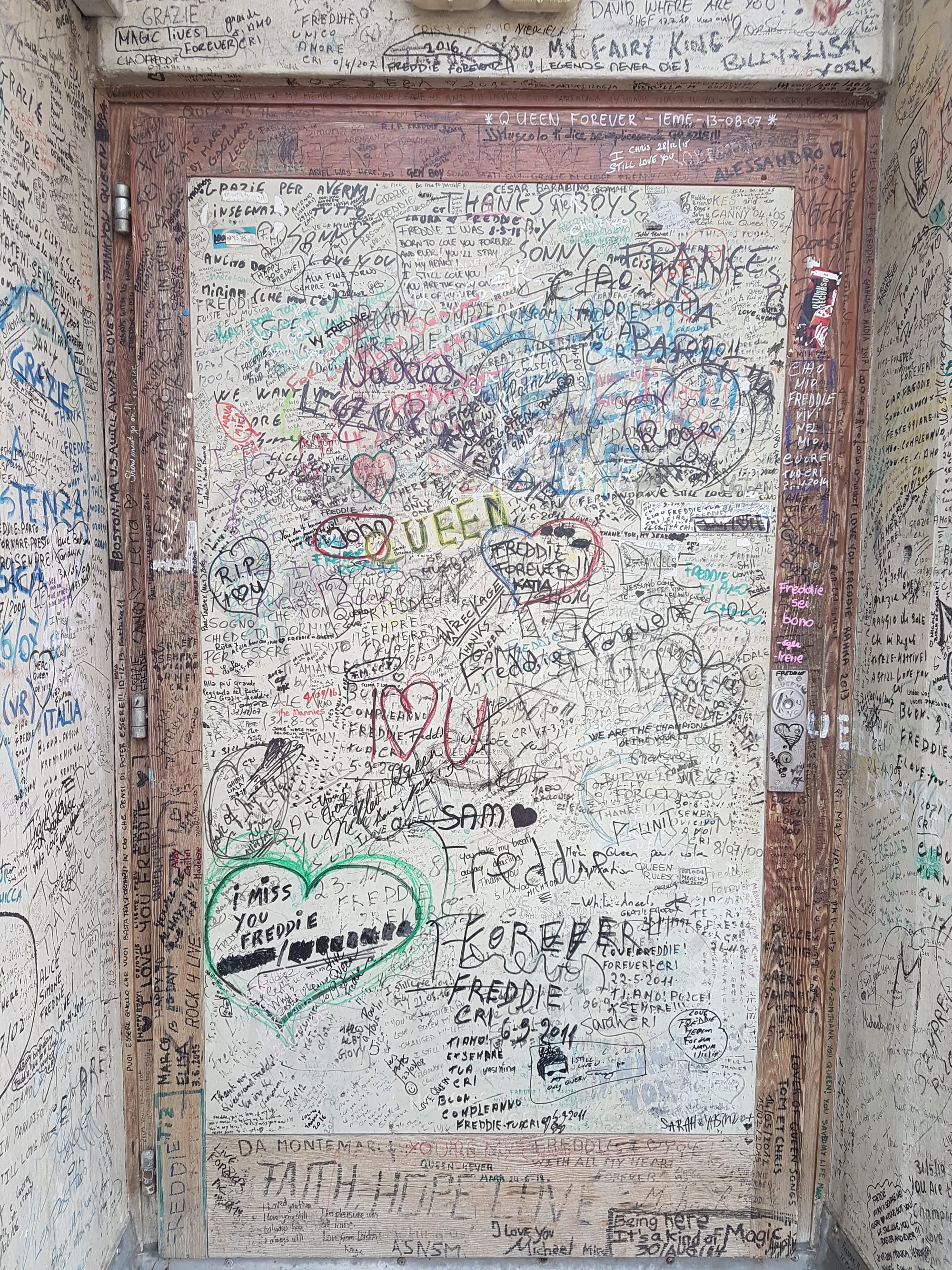 3. Le Montreux Palace Hotel
(Av. Claude-Nobs 2, 1820 Montreux)
Freddie often stayed at this luxury hotel when he still didn't own a property in Montreux. It was built in 1906, and it is a jewel of Belle-Époque architecture: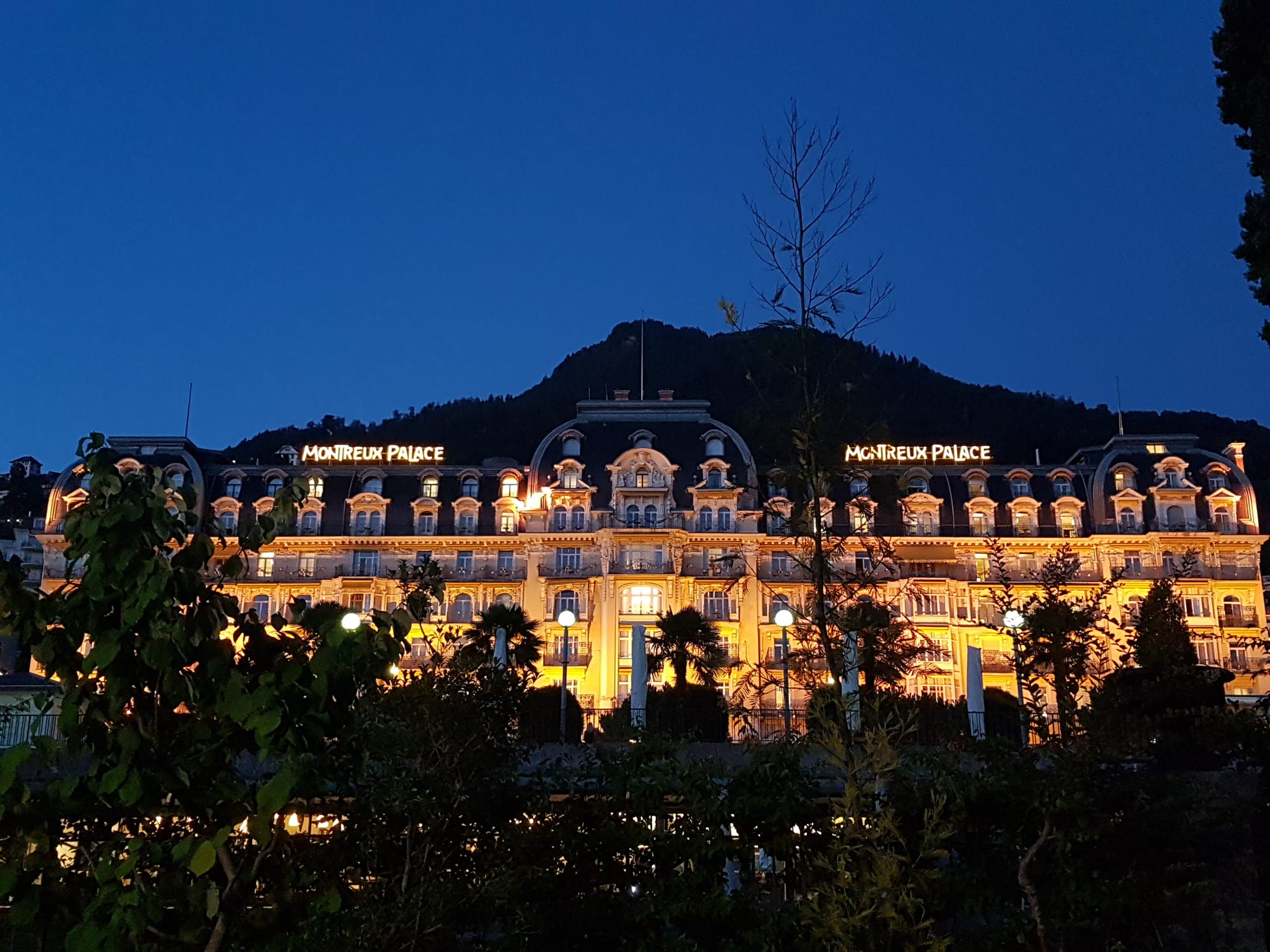 We had some fun taking these pictures at the terrace of the hotel: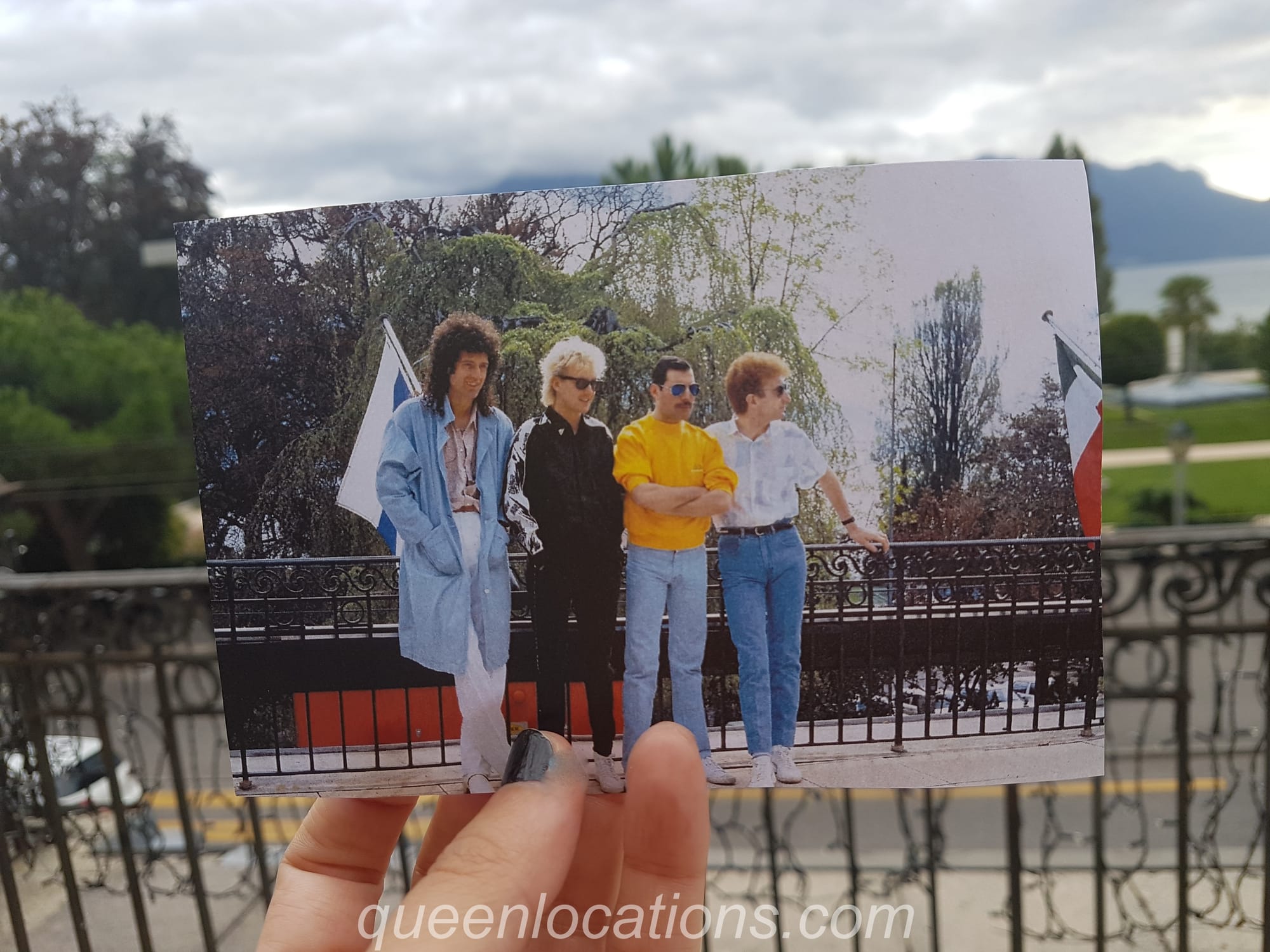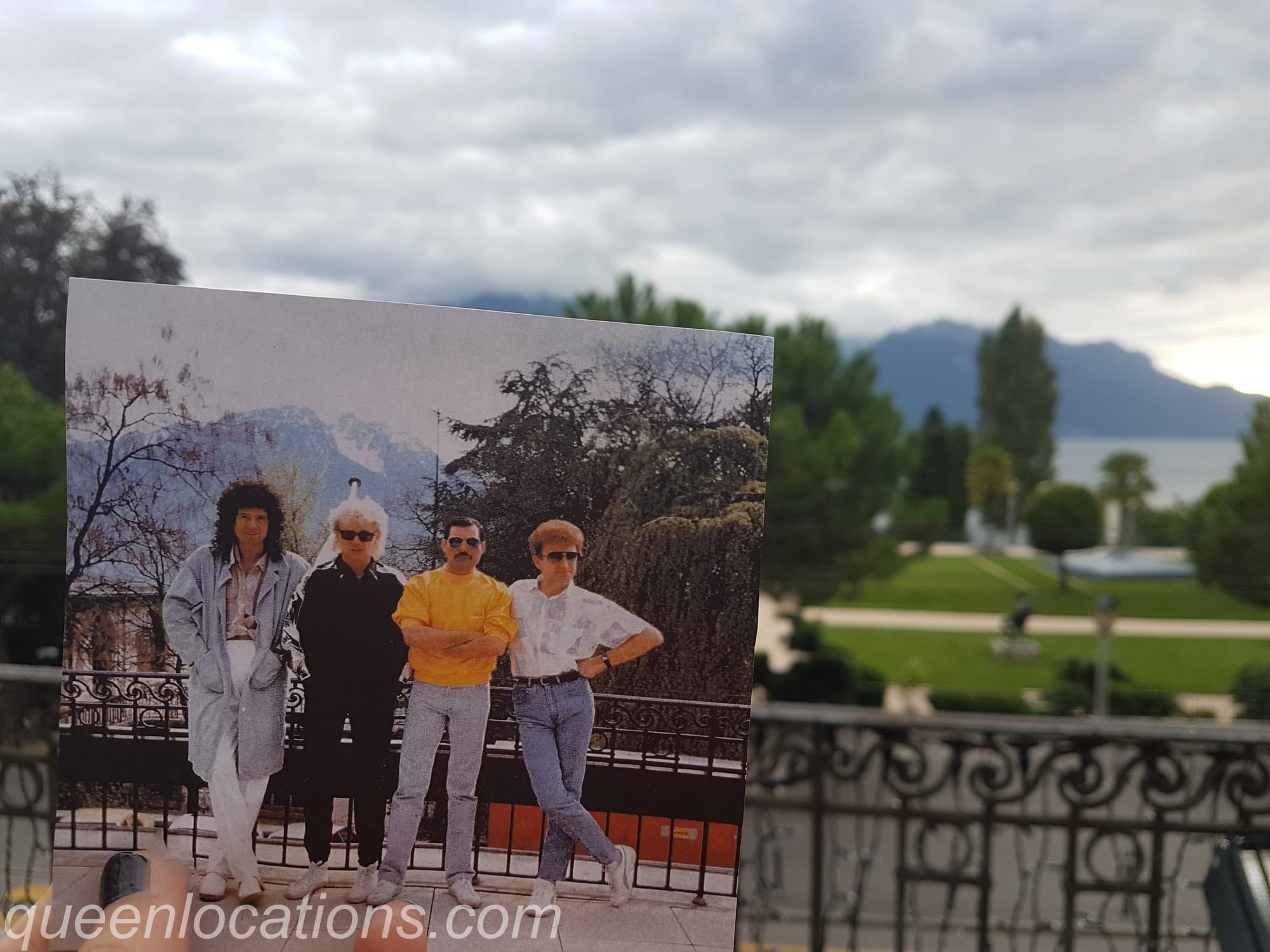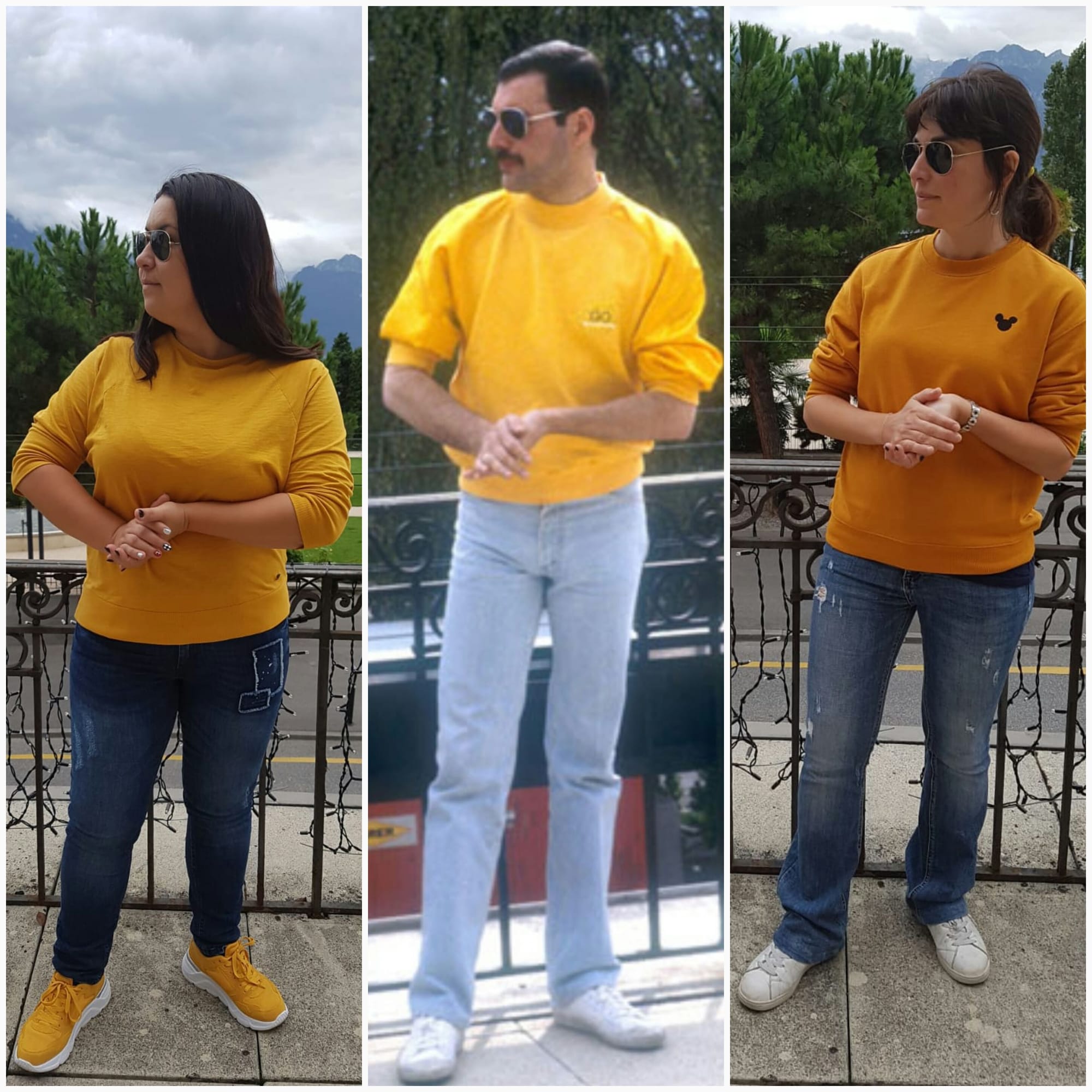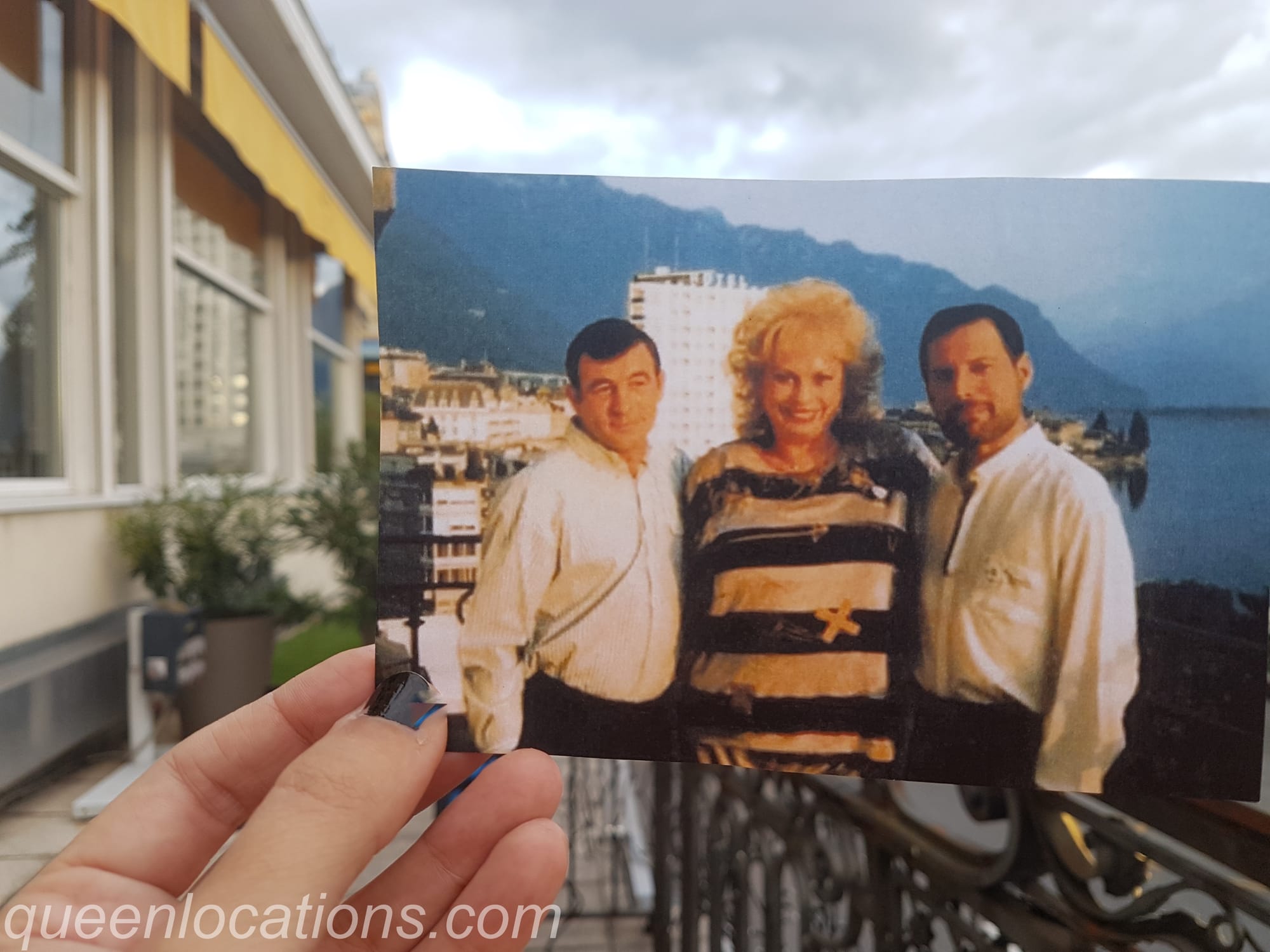 4. Le Petit Palais
(Av. Claude-Nobs 2, 1820 Montreux)
This venue is opposite the Palace Hotel. Queen played twice there during the Golden Rose Festival, in 1984 and 1986, although the performance was mimed (playback):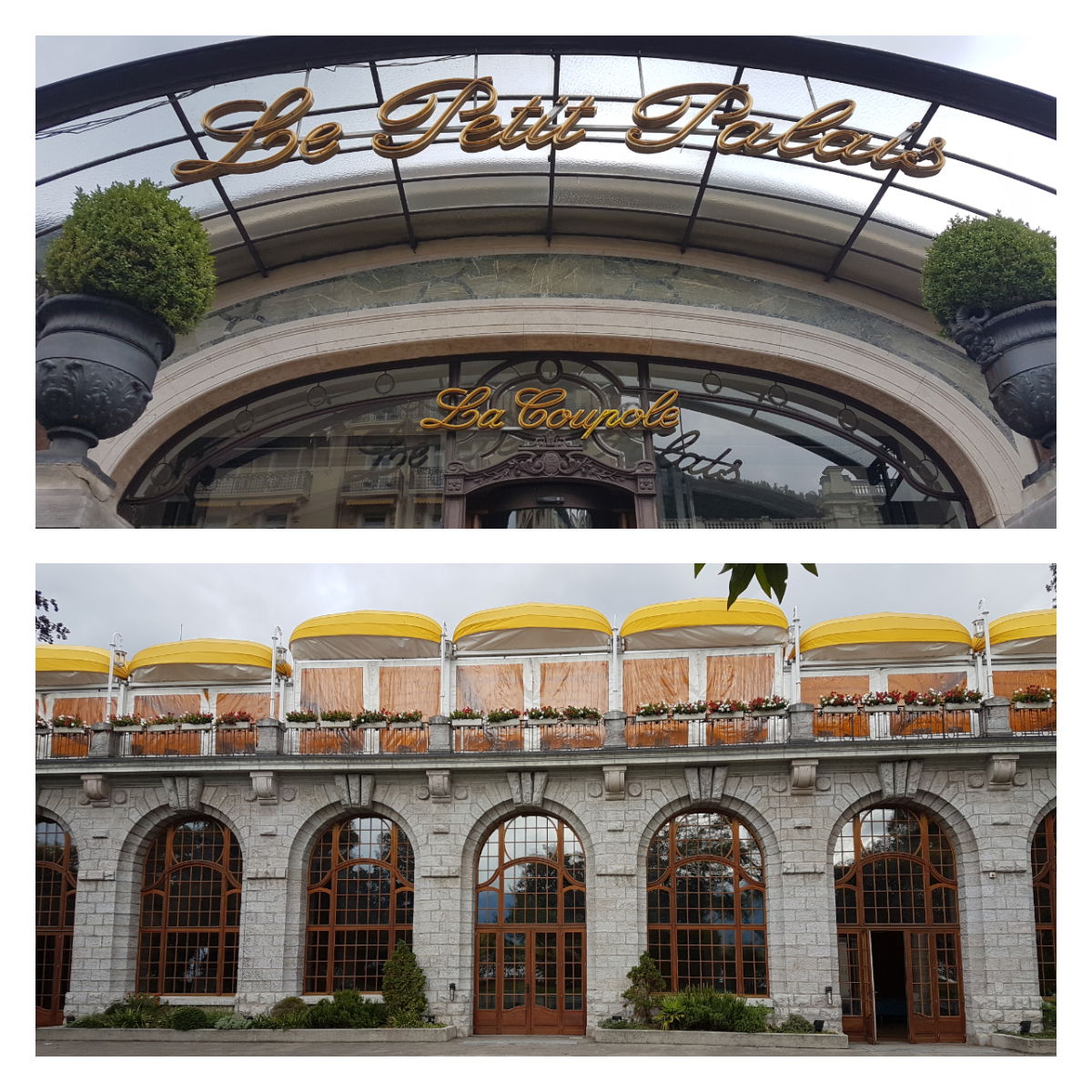 5. Freddie Mercury's apartment
(Rue de Bon-Port 15, 1820 Territet)
At the beginning of 1991, Freddie decided to buy a property in Montreux. Jim Beach found this 3-roomed apartment, located at the top of the building called "La Tourelle", on the right. He lived there on and off, and spent some of his last weeks, before he returned back to London and left Montreux for the last time on 10th November 1991.
In front of the apartment, by the lake's shore, there is this "little silhouetto of a man" and you can have an idea of the views he could admire from the apartment. As Peter Freestone told us, being there is like being inside of "A Winter's Tale" song: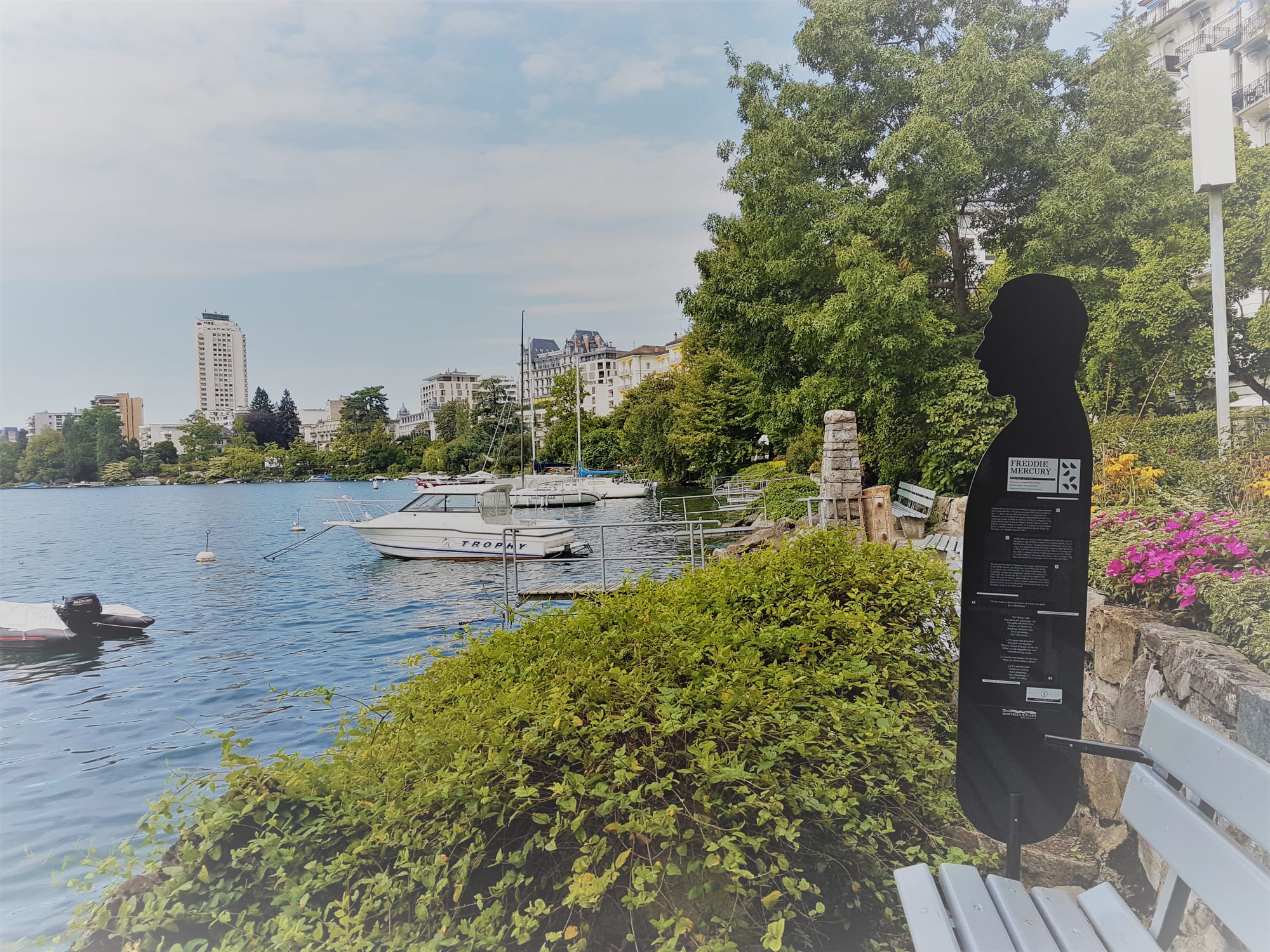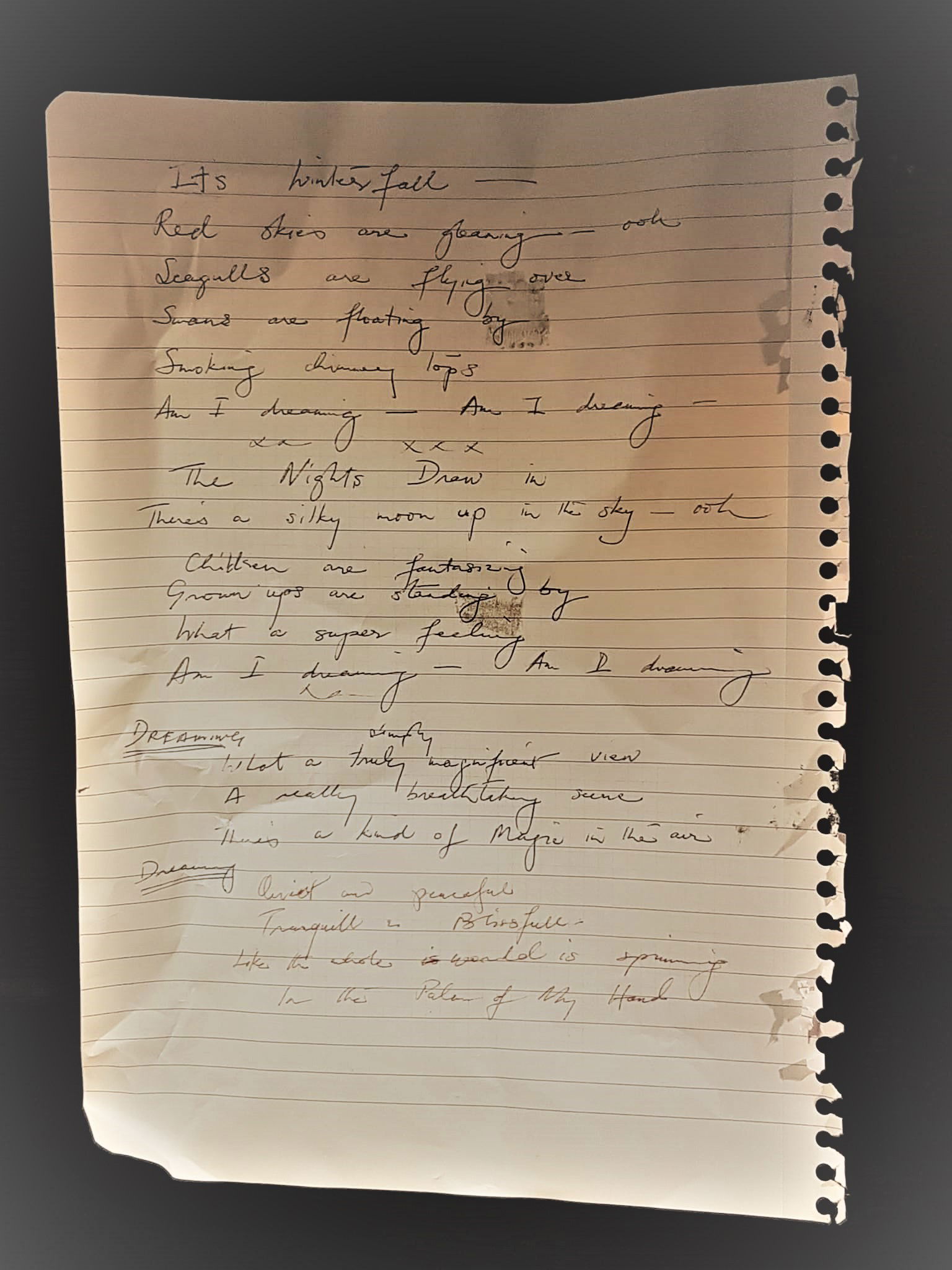 6. The Duck House
(Rue du Lac 165, 1815 Clarens)
When in Montreux, Freddie used to rent a villa named The Cygnets, that became known as the "duck house" because there were ducks everywhere. According to Jim Hutton, Roger dubbed it "Duckingham Palace". The actual villa is the concrete building behind the iconic small wooden shed that was used for the cover of the "Made in Heaven" album. This is a view of the house from the lake: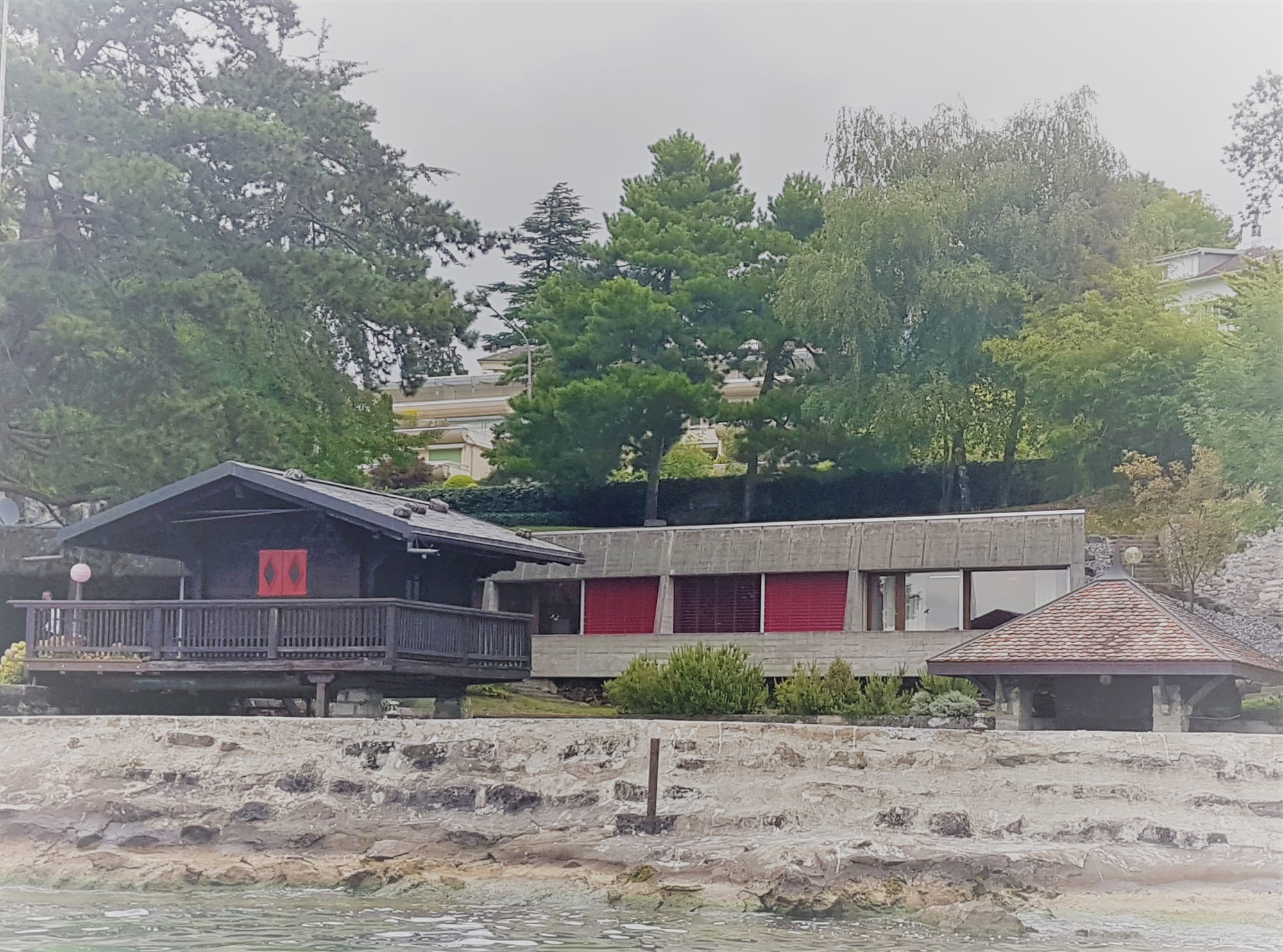 You can have a nice view of the wooden house from a parking lot located at number 165 Rue du Lac (bus 201 stops right there):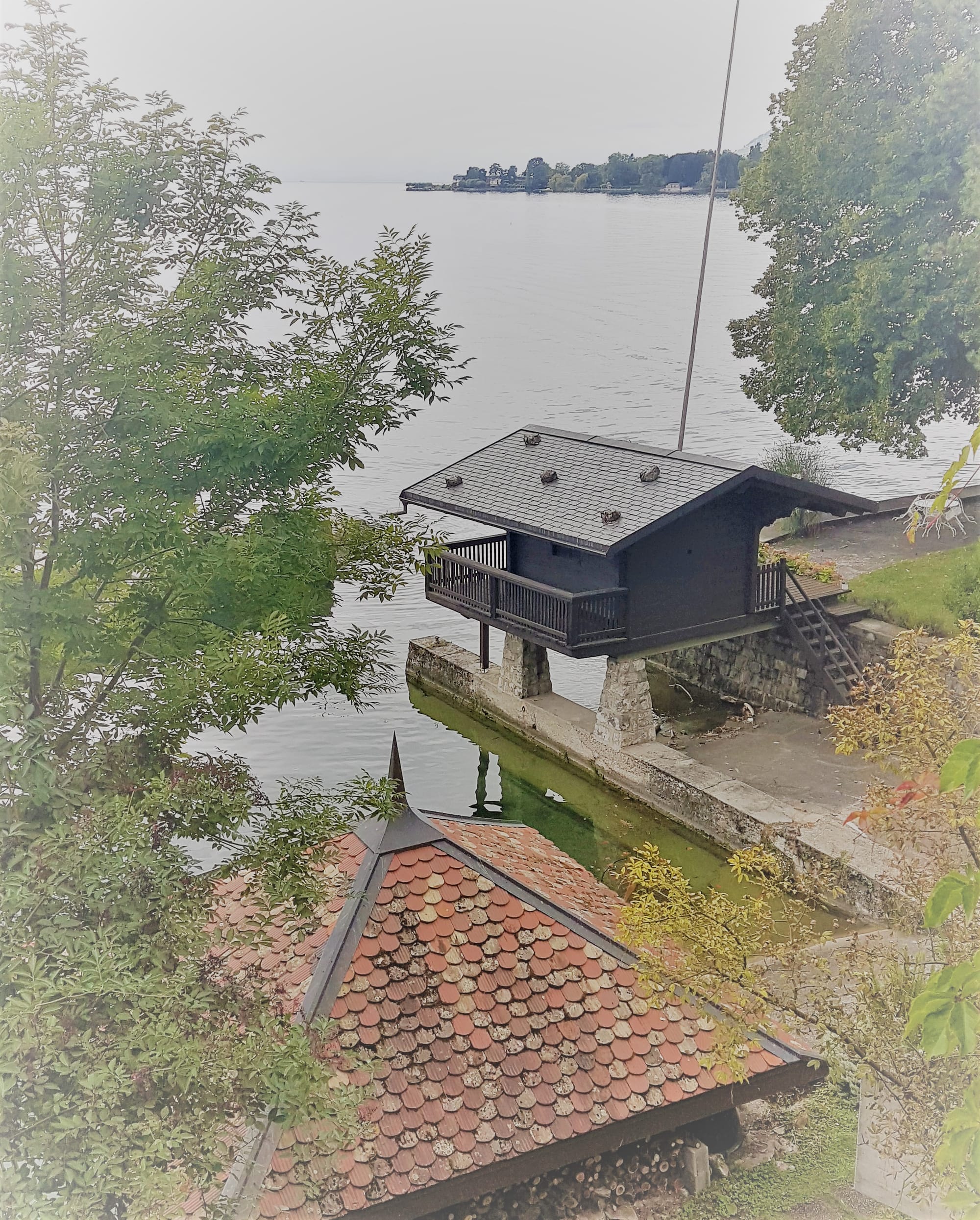 The following pic is a recreation of the cover of the album "Made in Heaven" that my sister did using real photos of the places: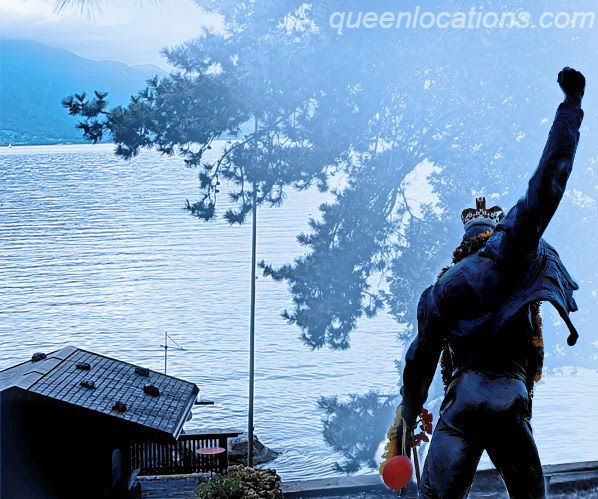 7. Eden Palace hotel
(Rue du Théâtre 11, 1820, Montreux)
This is the first hotel where the band stayed in 1978. Its name back then was "Eden au Lac":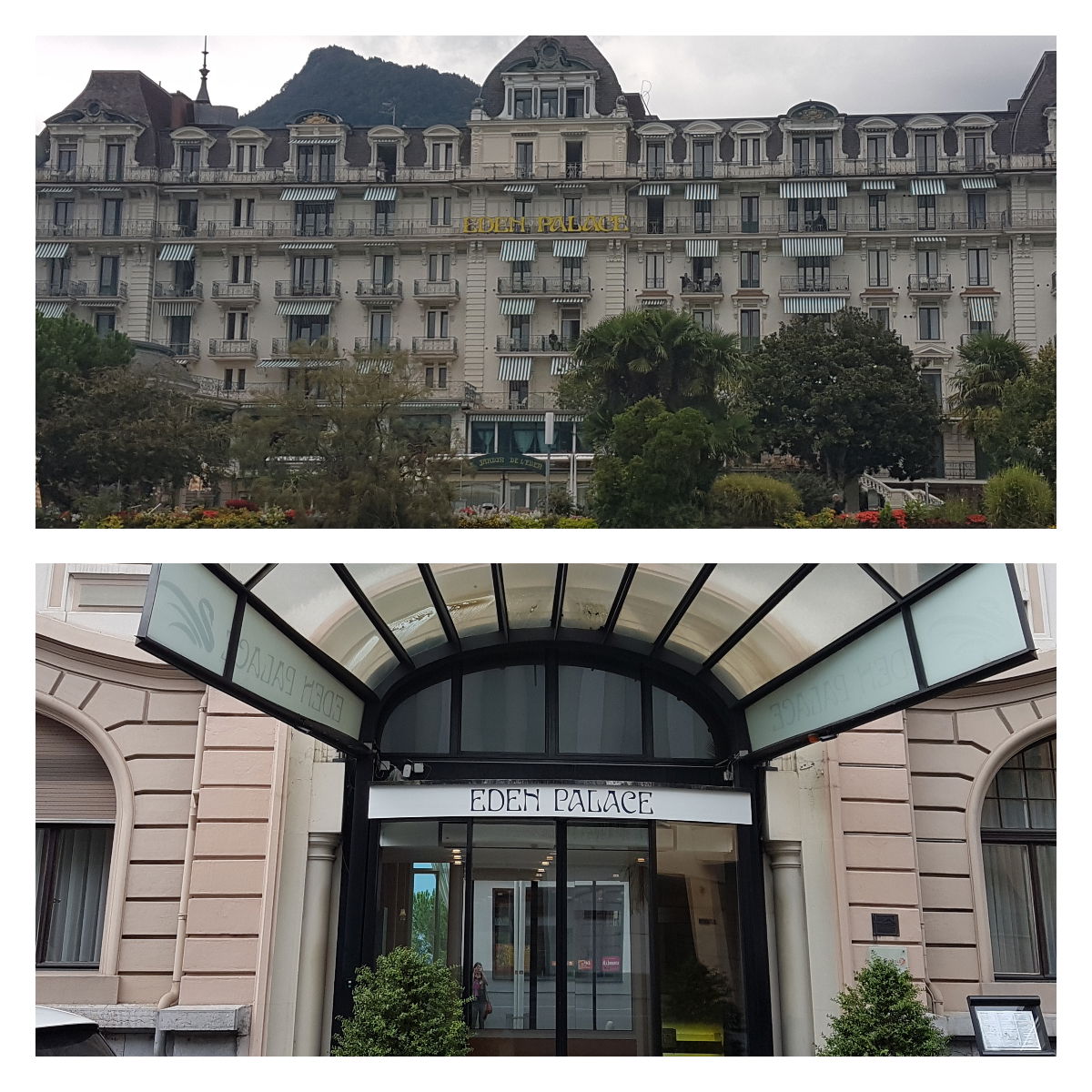 8. Lac Léman / Lake Geneva's shore path
The views along the lake's shore are magnificient. We could imagine Freddie, John, Brian, and Roger strolling around. No wonder why they loved the place so much as the atmosphere is quiet and peaceful, tranquil and blissful...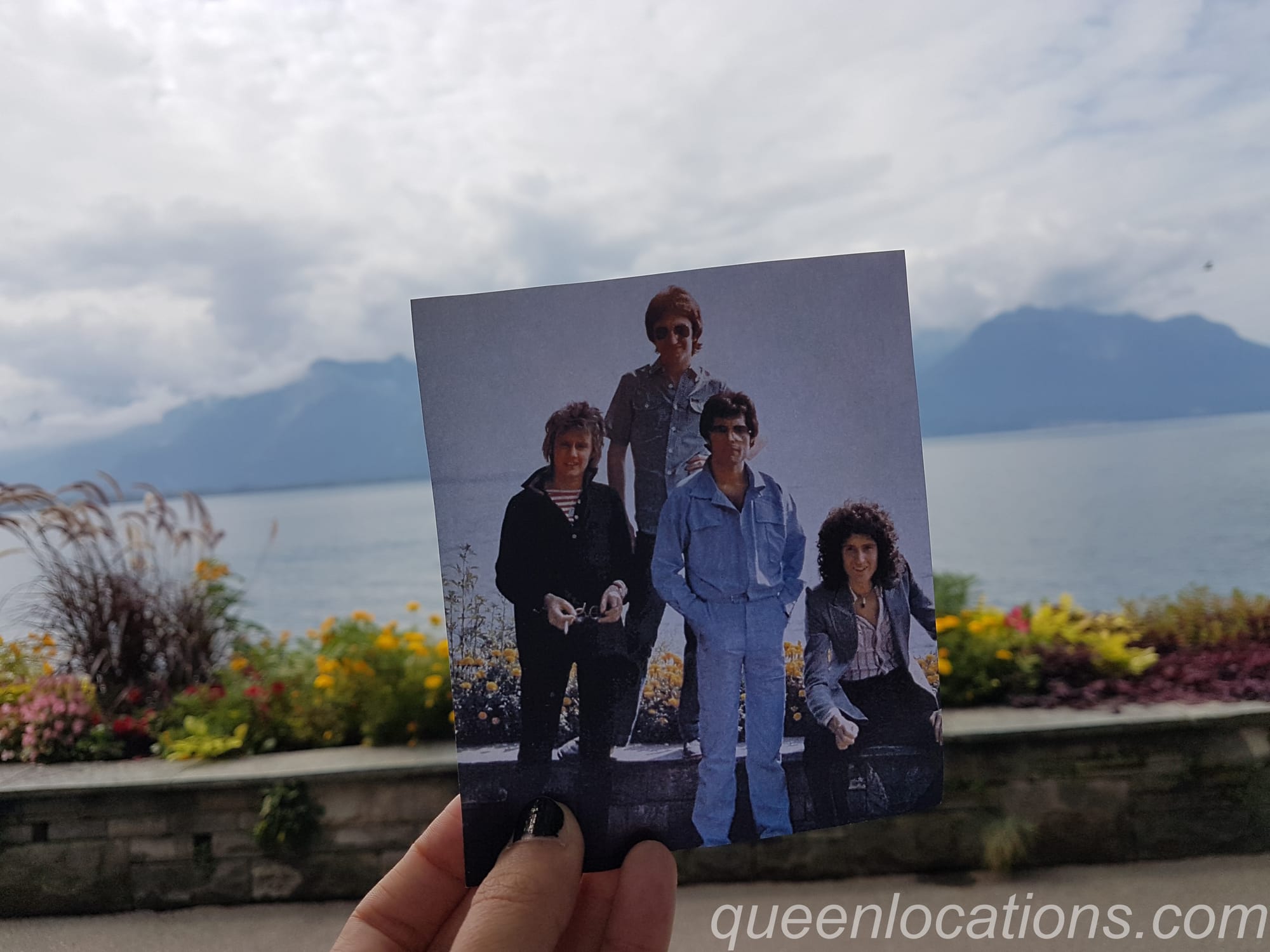 We couldn't find the exact spot where the following picture was taken. The left hand side mountain seems to fit, but not the right side. Also, the deck looks quite different. If anyone knows if that wooden deck still exists please leave a comment, we might visit again and find it :)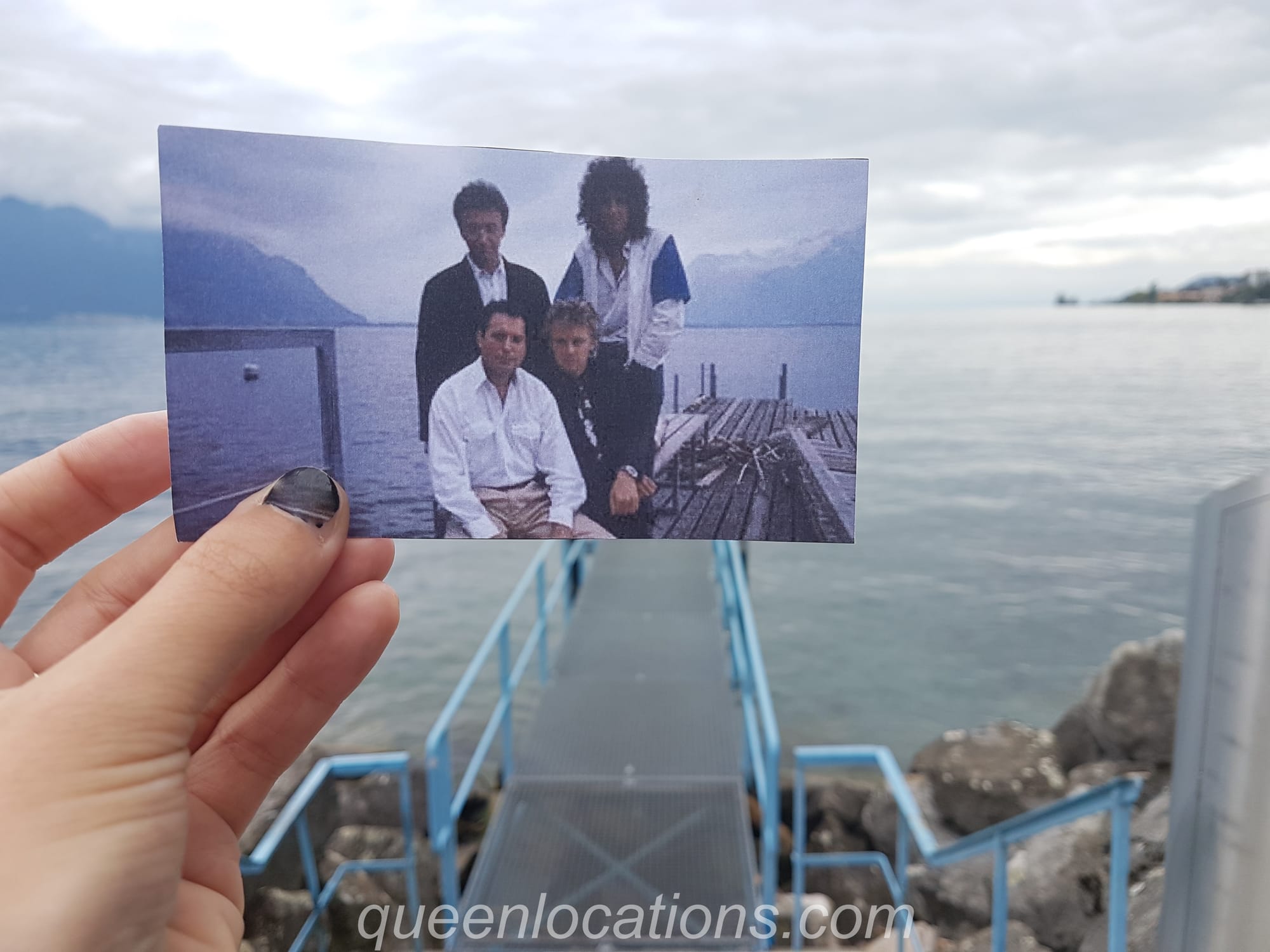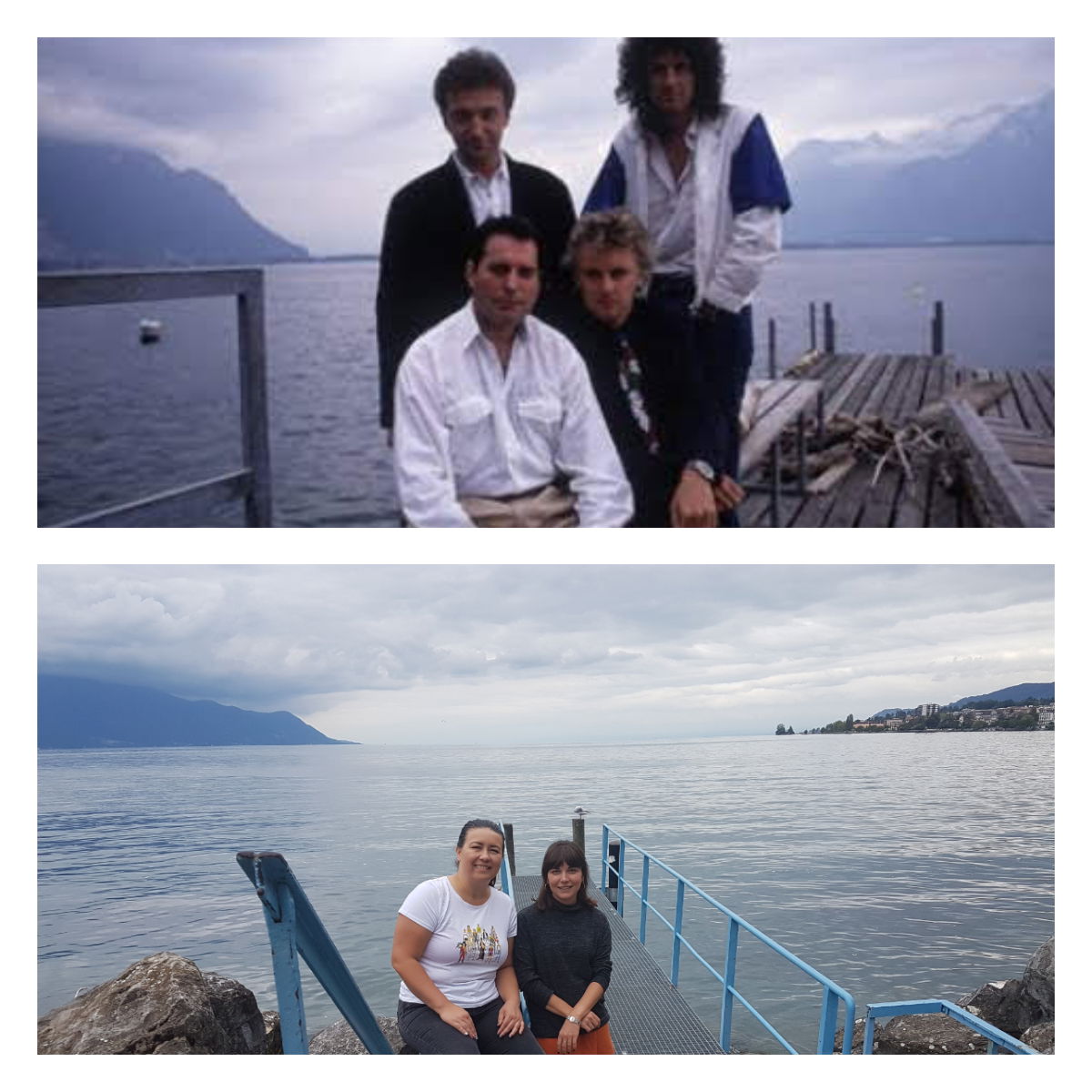 9. Brasserie Bavaria, Funky Claude's bar, and Jazz Café:
(Brasserie Bavaria: Avenue Nestlé, / Funky Claude's and Jazz Café: Av. Claude-Nobs 2, 1820 Montreux)
These are a few places frequented by Freddie. The Funky Claude's bar was then called Harry's New York Bar, and it is right next to the Palace hotel. On the right hand picture you can see what used to be Brasserie Bavaria, one of Freddie's favourite traditional german cuisine restaurant. Nowadays it is called Le Bis and unfortunately it looks very different: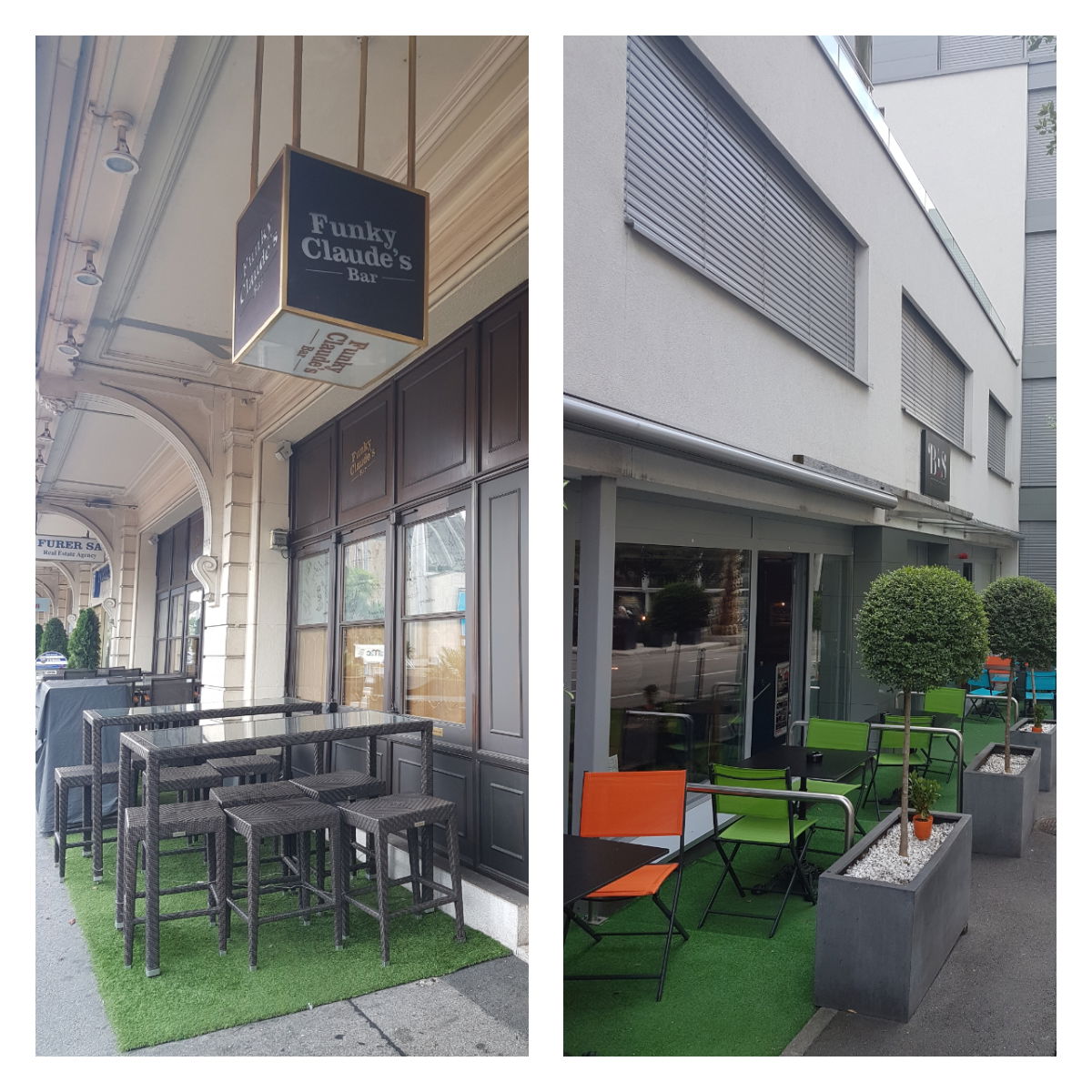 Old picture of Brasserie Bavaria: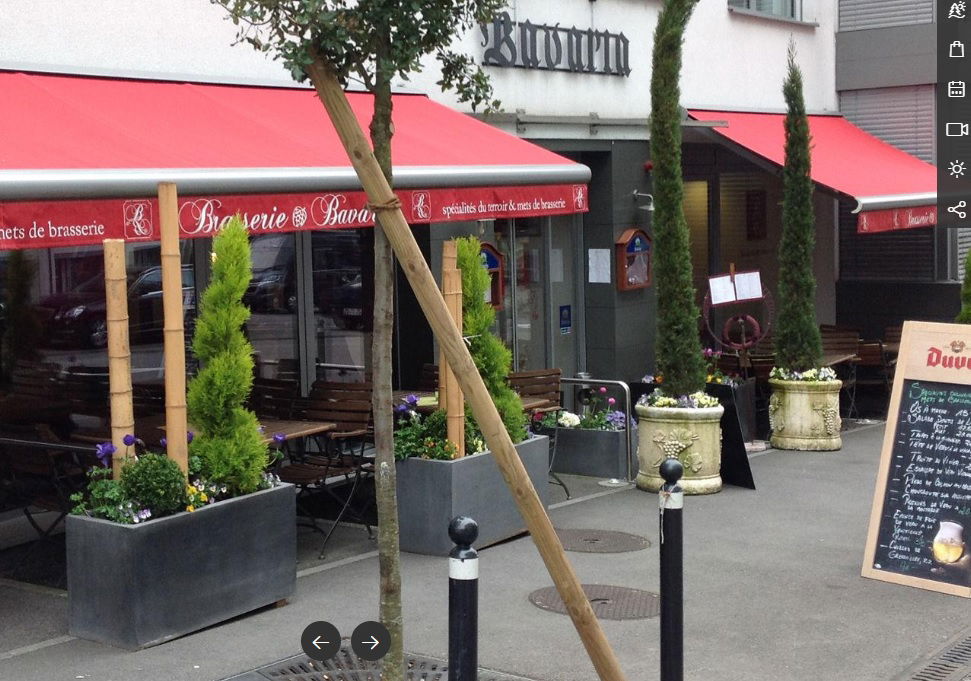 At the Jazz Café, in the Palace hotel's lobby, there is a kimono that Freddie gave to Claude Nobs, founder of the Montreux Jazz Festival. My friend Satoko found out this information when she visited Montreux a few months ago. Apparently it was just a present for Claude and Freddie never wore it: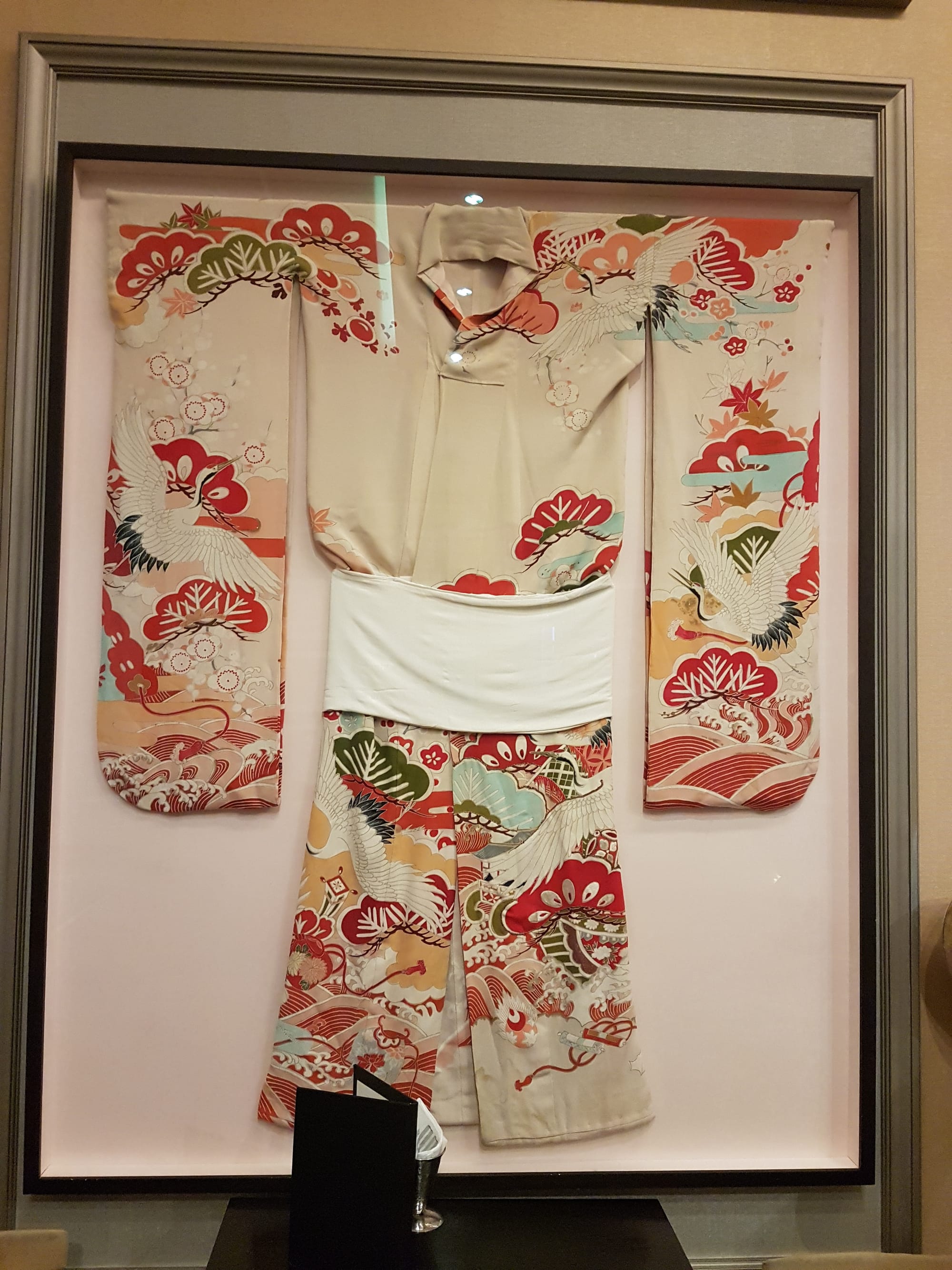 Off-topic
The following photos are not strictly Queen locations, these are pictures of the Freddie Celebration days and Montreux landscapes that we hope you will enjoy:
-A wonderful picture that captures the atmosphere of the celebration days, taken by Ward, a new friend from the Netherlands: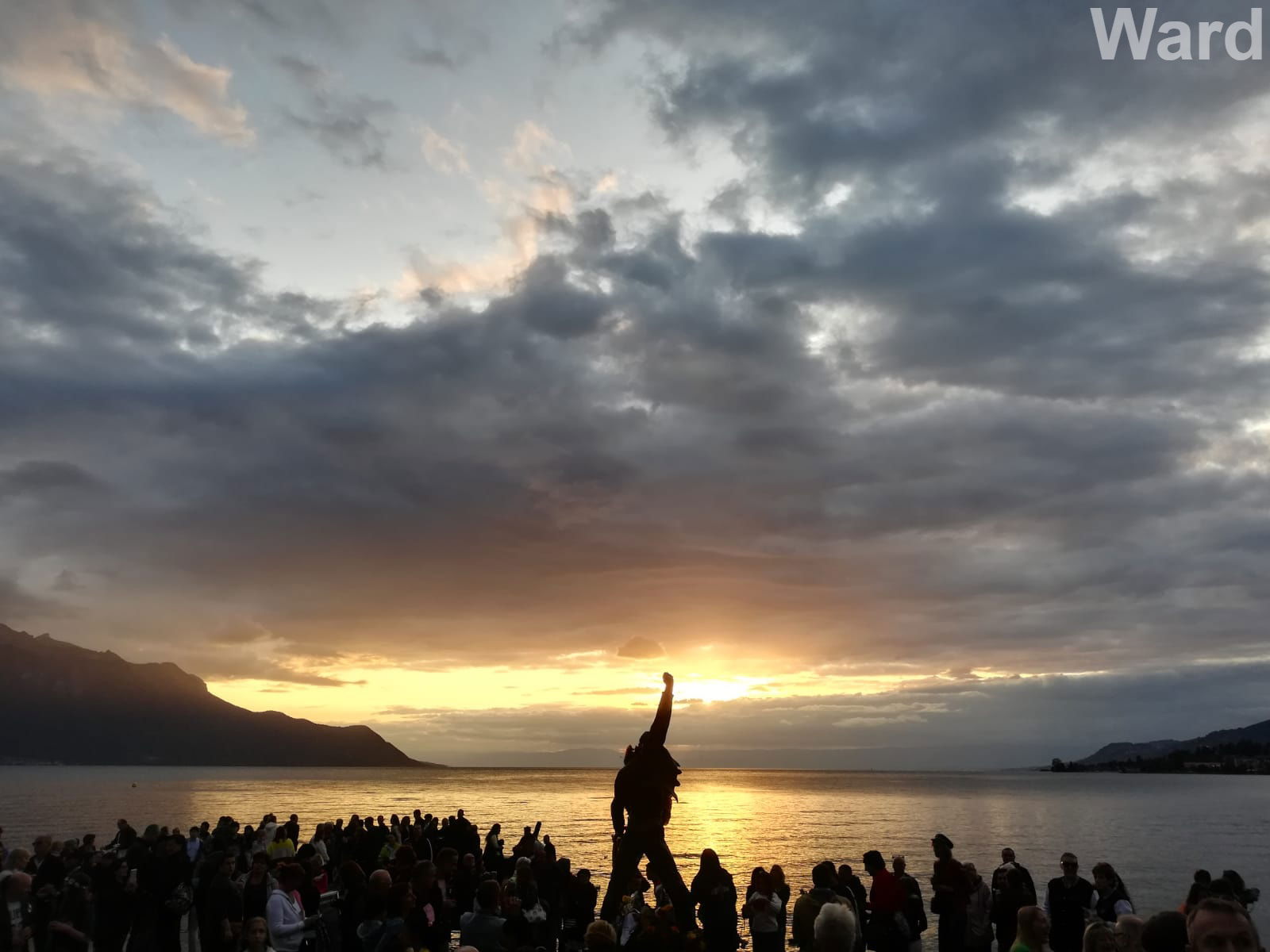 -The celebration days are a great opportunity to meet other fan friends! This is Stéphane, who also owns a Queen related blog written in French, in which you can find other articles related with Montreux: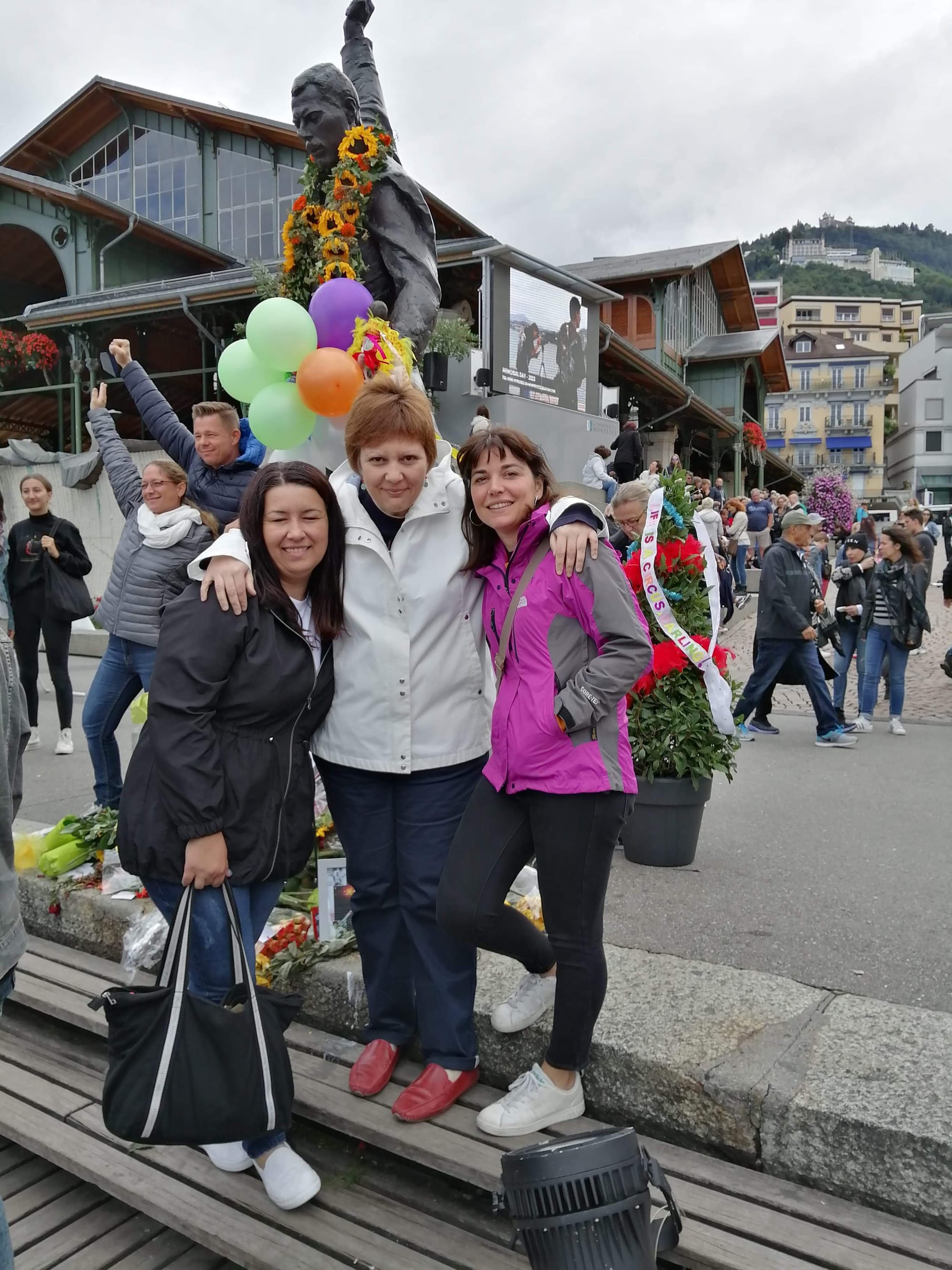 -Merchandising exhibition during the party days: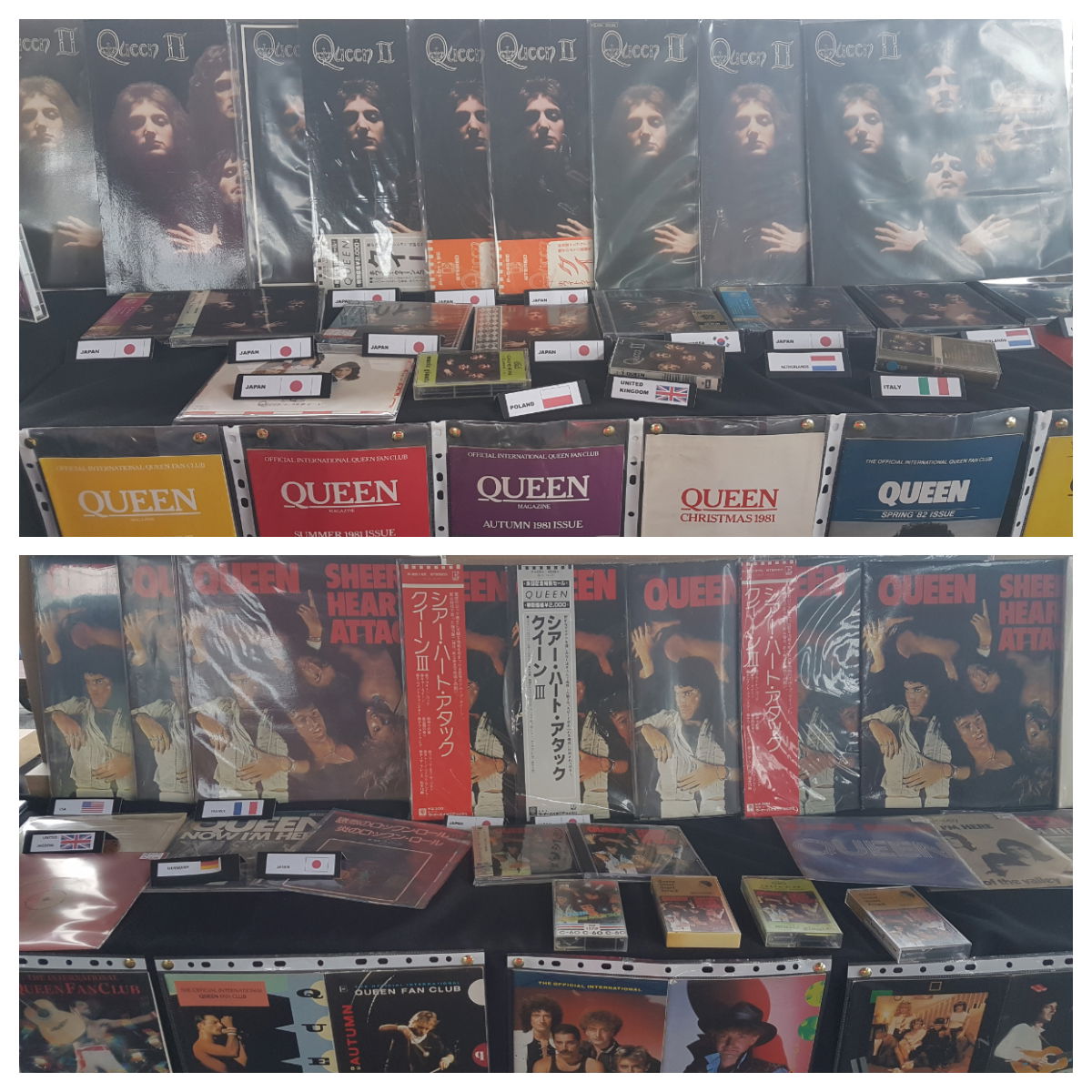 -The two Judits with Peter Freestone (Phoebe) during a boat trip: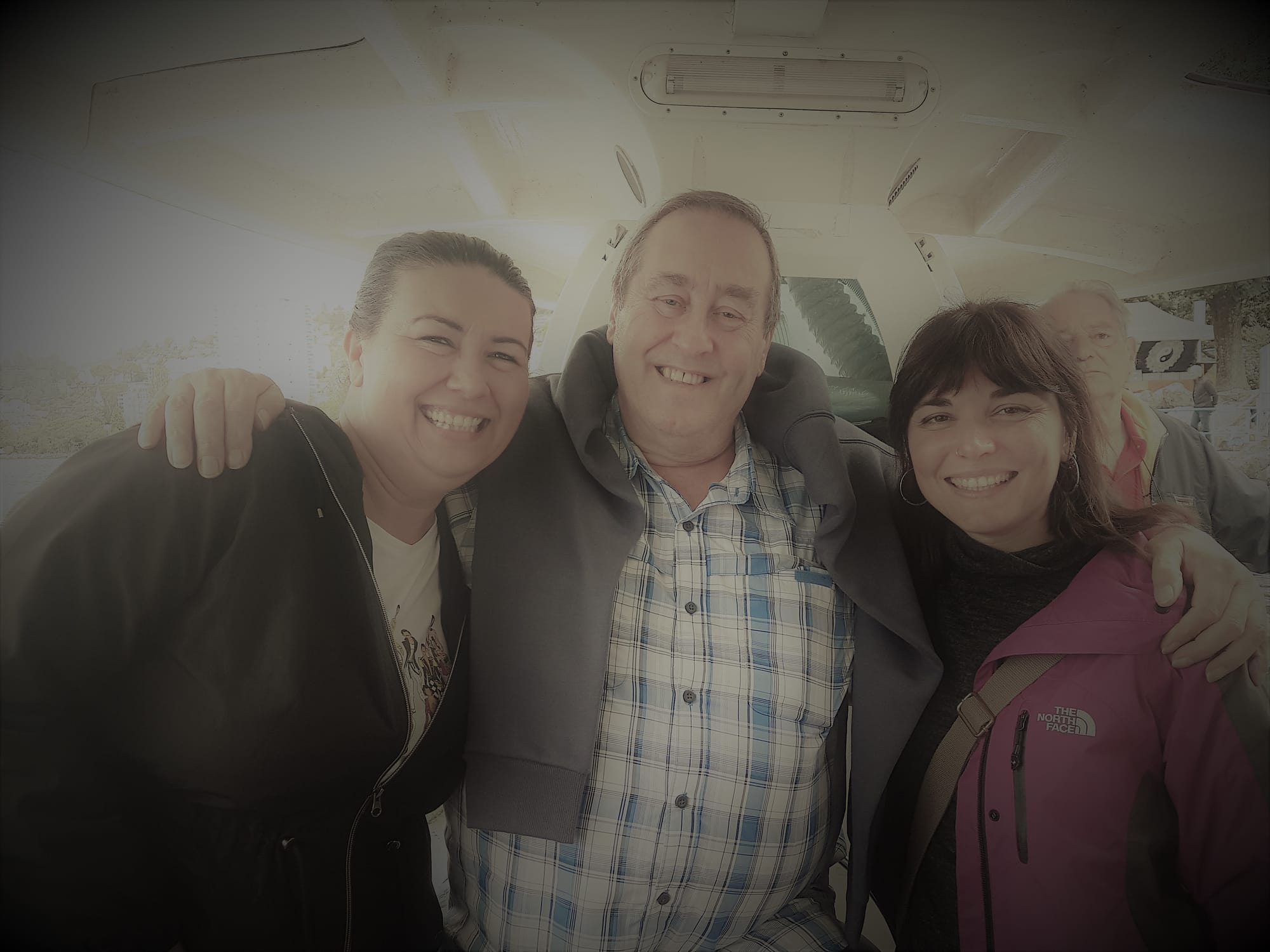 -Posing with a real Freddie's mic!: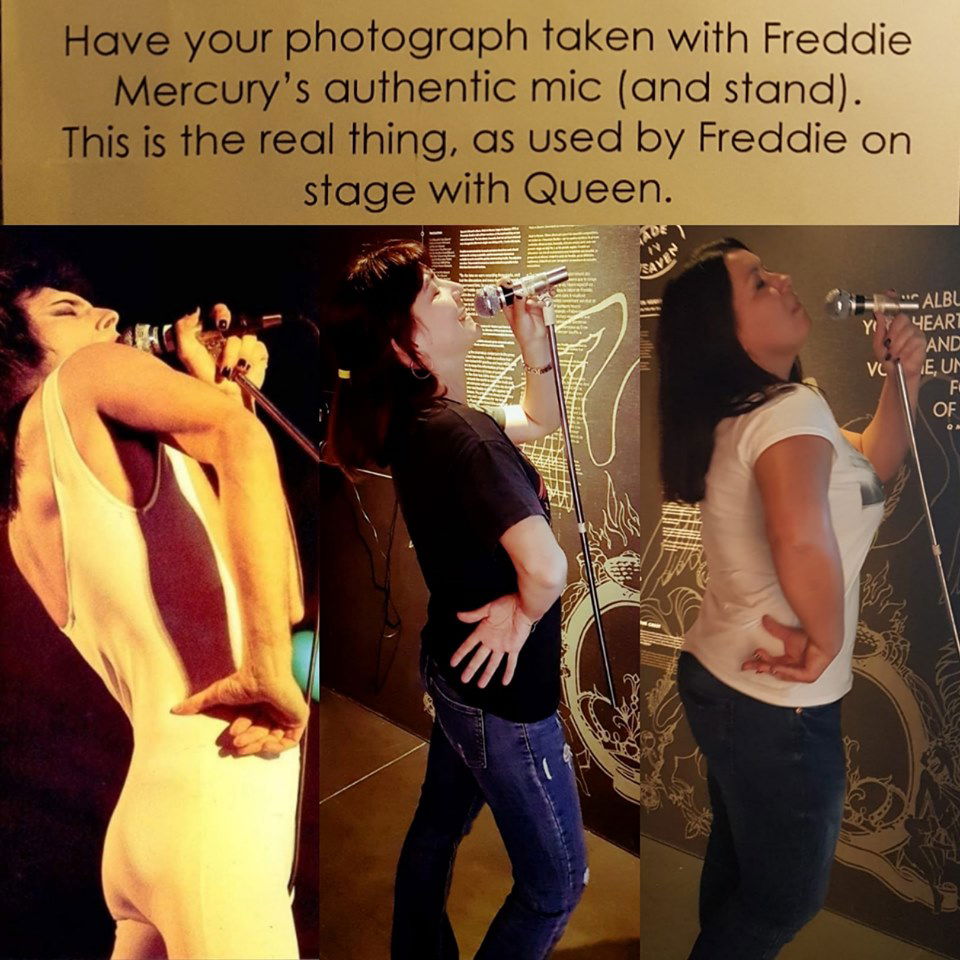 -Breathtaking landscapes: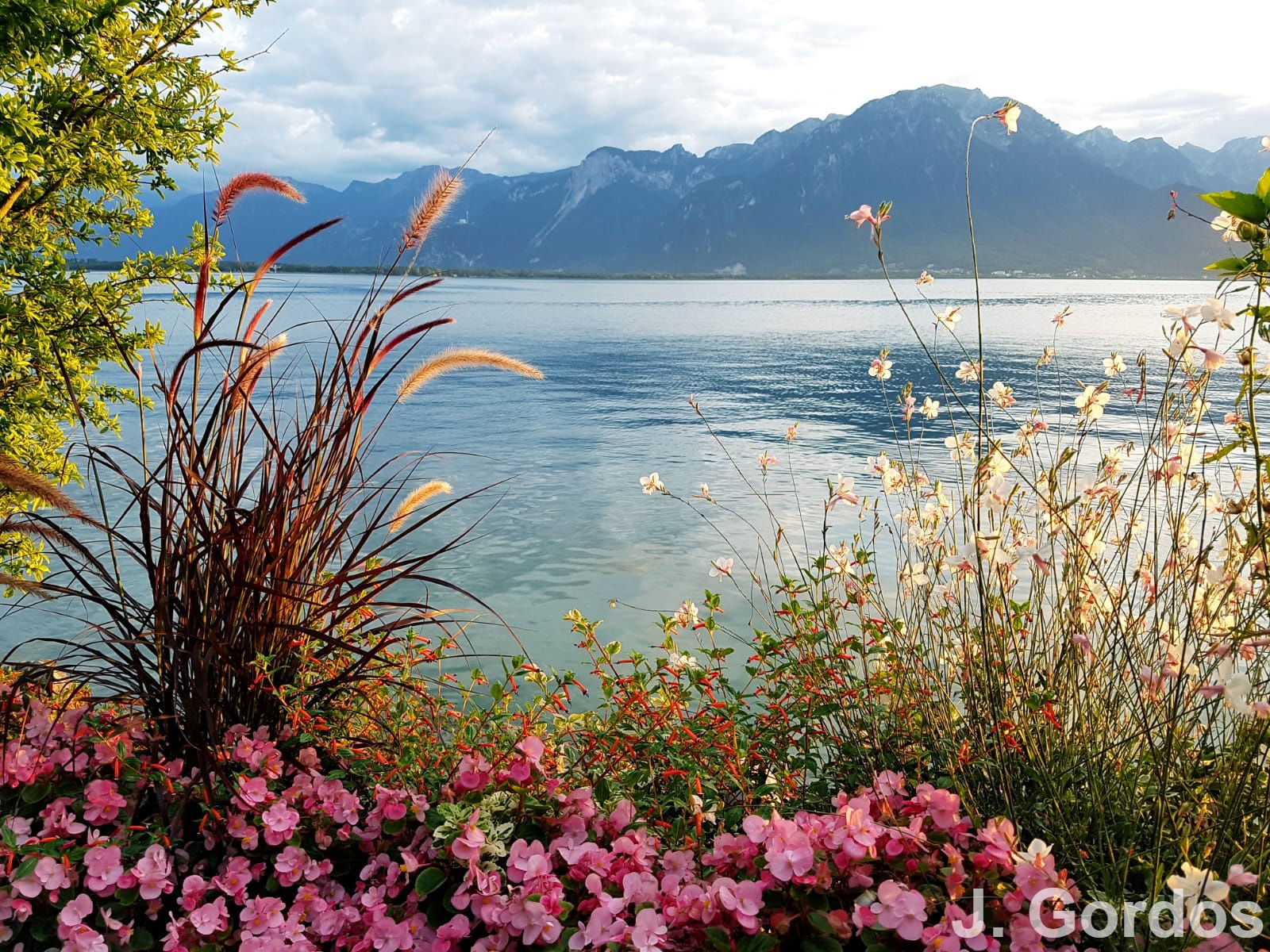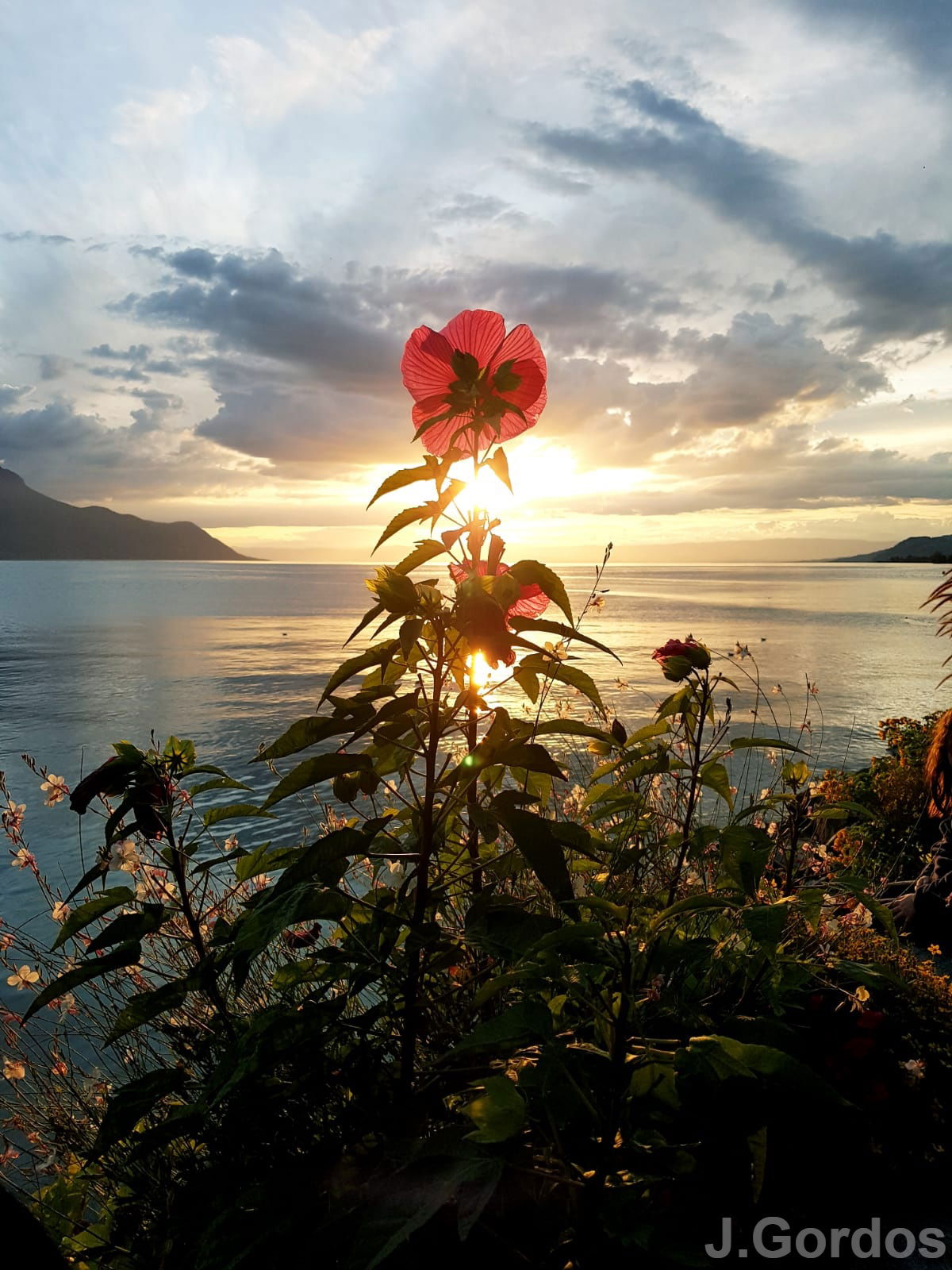 A summary in just one word: It's BLISS!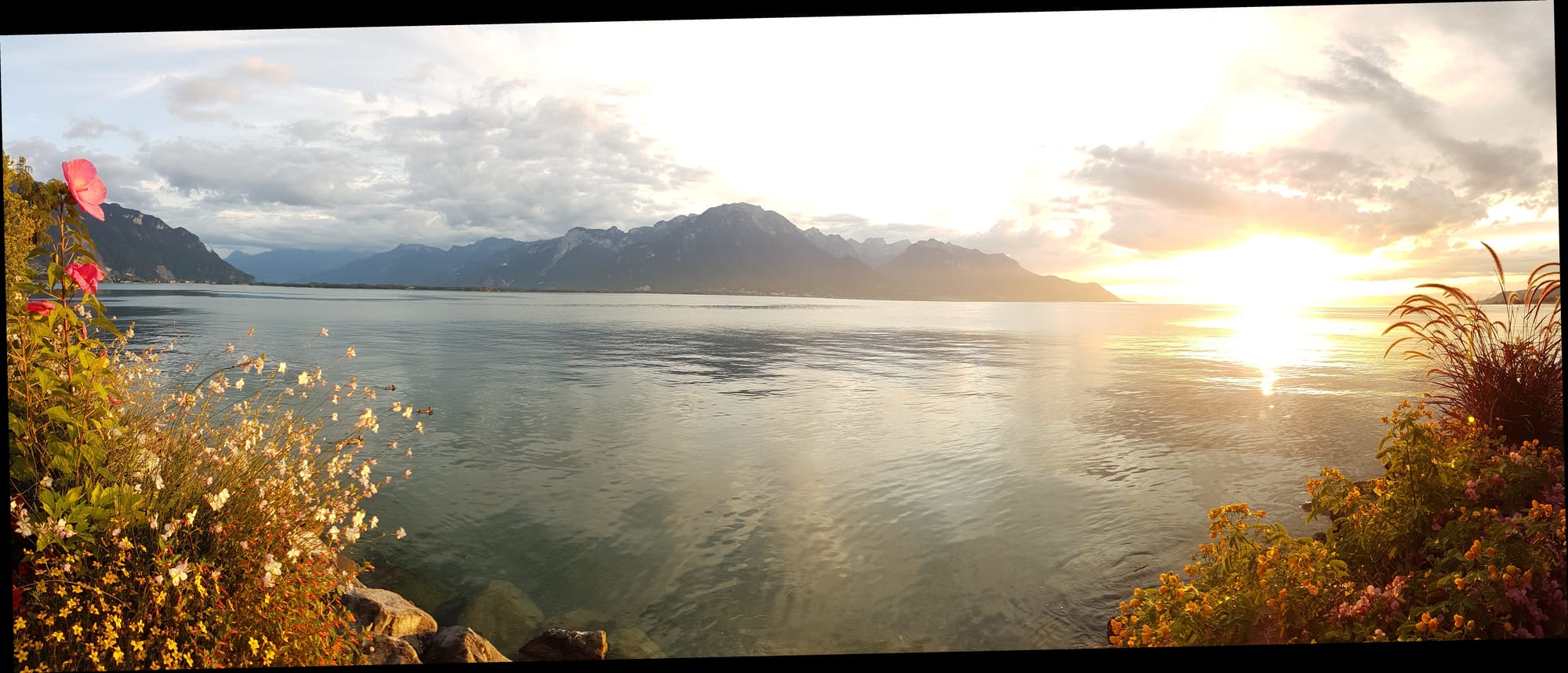 Keep reading!!! Click here to go back to the main page and take a look, there are posts about many other cities