Barcelona is my hometown, and although there aren't as many locations related with Queen as in London, there are a few. It's been great to take photos of those places, it has helped me see my own city from another perspective!
1. Palau dels esports
(Carrer de la Guàrdia Urbana, 7, 08004 Barcelona)
Queen played here in 1974 and 1979. It used to be a sports venue (check the olympic rings at the top). It later became a theater venue and nowadays it is called "Barcelona Teatre Musical".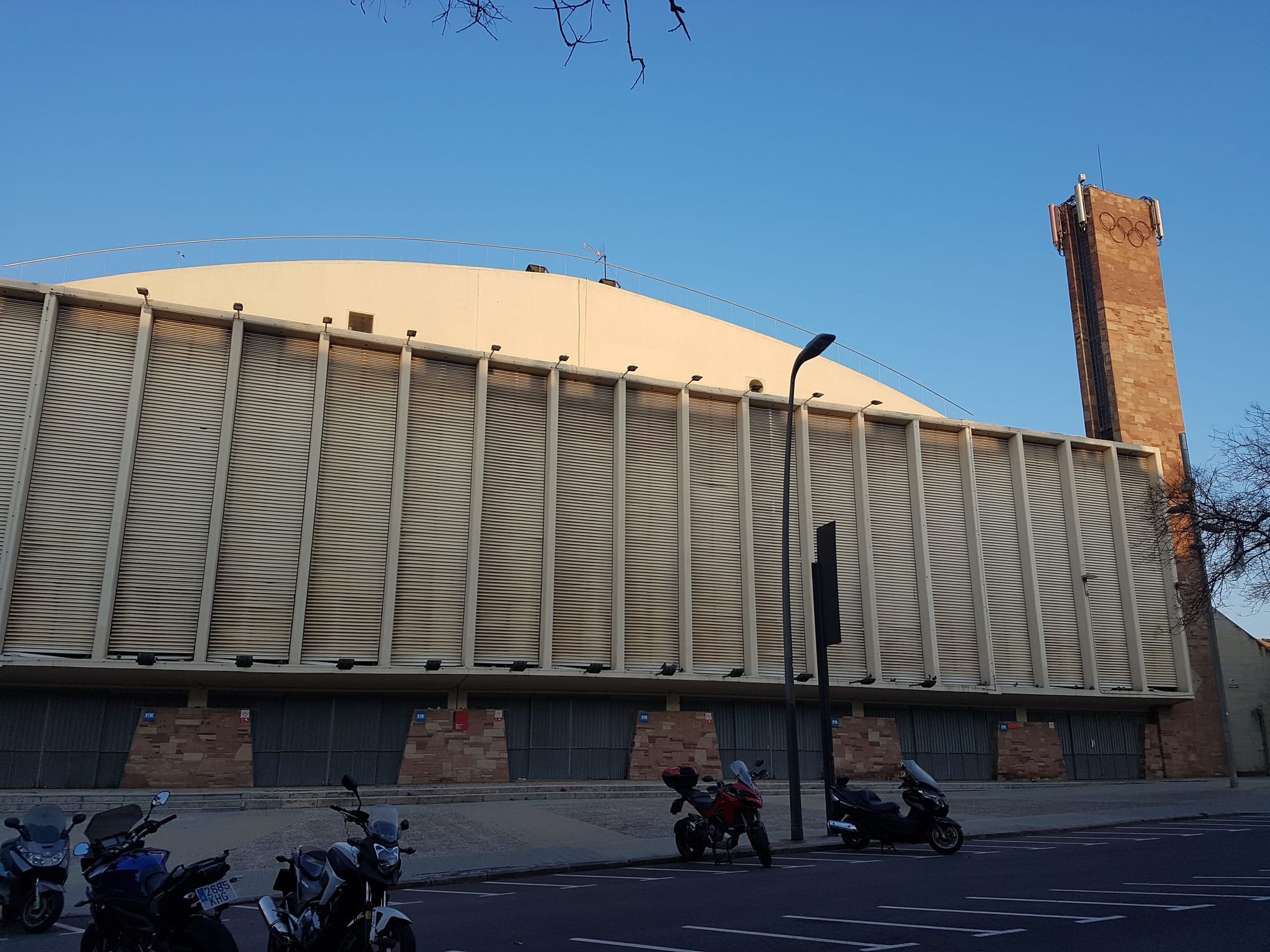 2. Mini Estadi
(C. d'Aristides Maillol, s/n, 08028 Barcelona)
Queen played at the F.C. Barcelona's "Mini estadi" in August 1986, during the Magic Tour. Freddie showed a Catalan flag!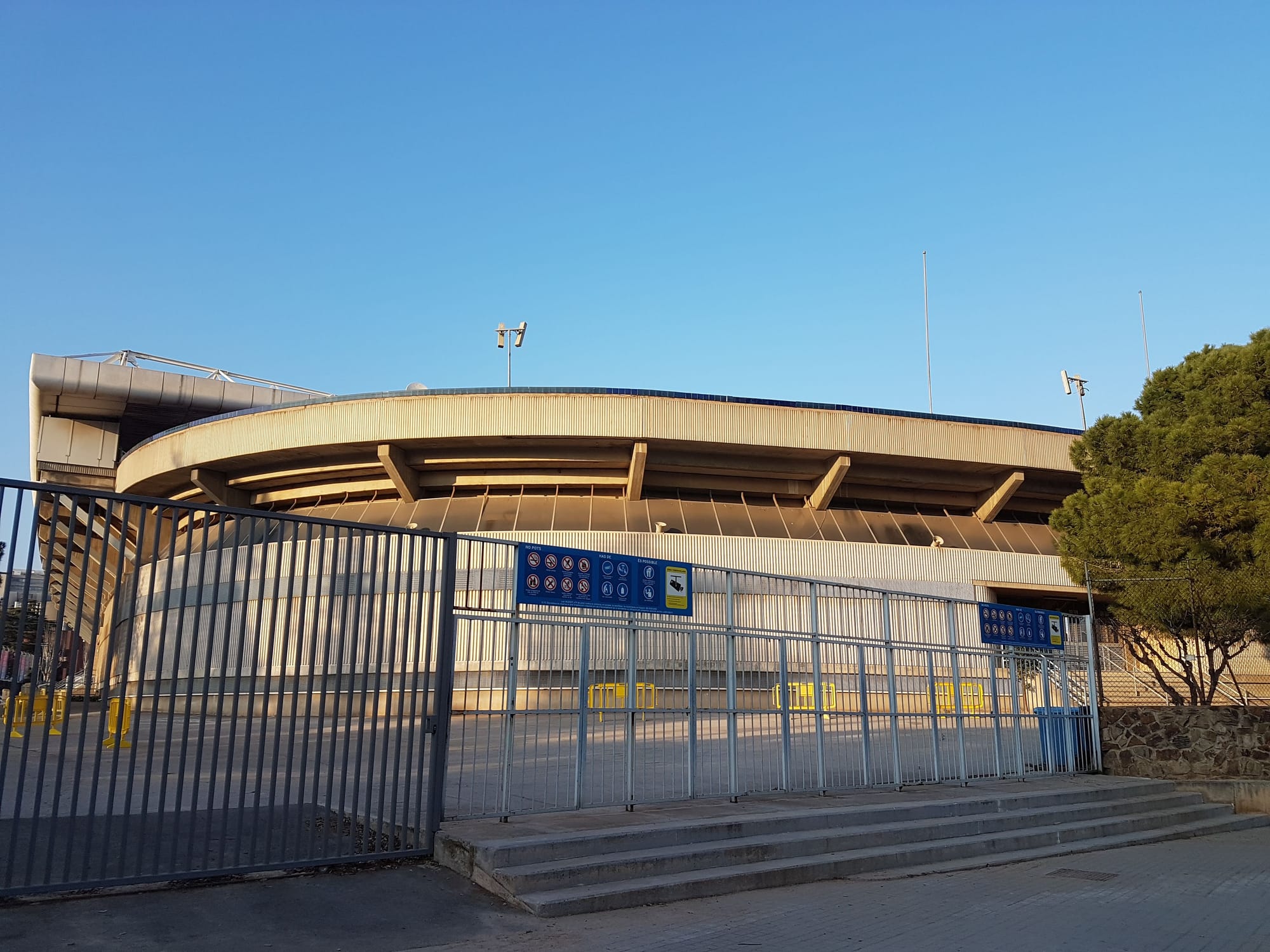 3. Hotel Ritz
(Gran Via de les Corts Catalanes, 668, 08010 Barcelona)
Freddie Mercury and Montserrat Caballé first met in this hotel in 1987. Nowadays the hotel is called "El Palace" but we all know it as "Ritz", and several "R" letters can still be seen at the main entrance: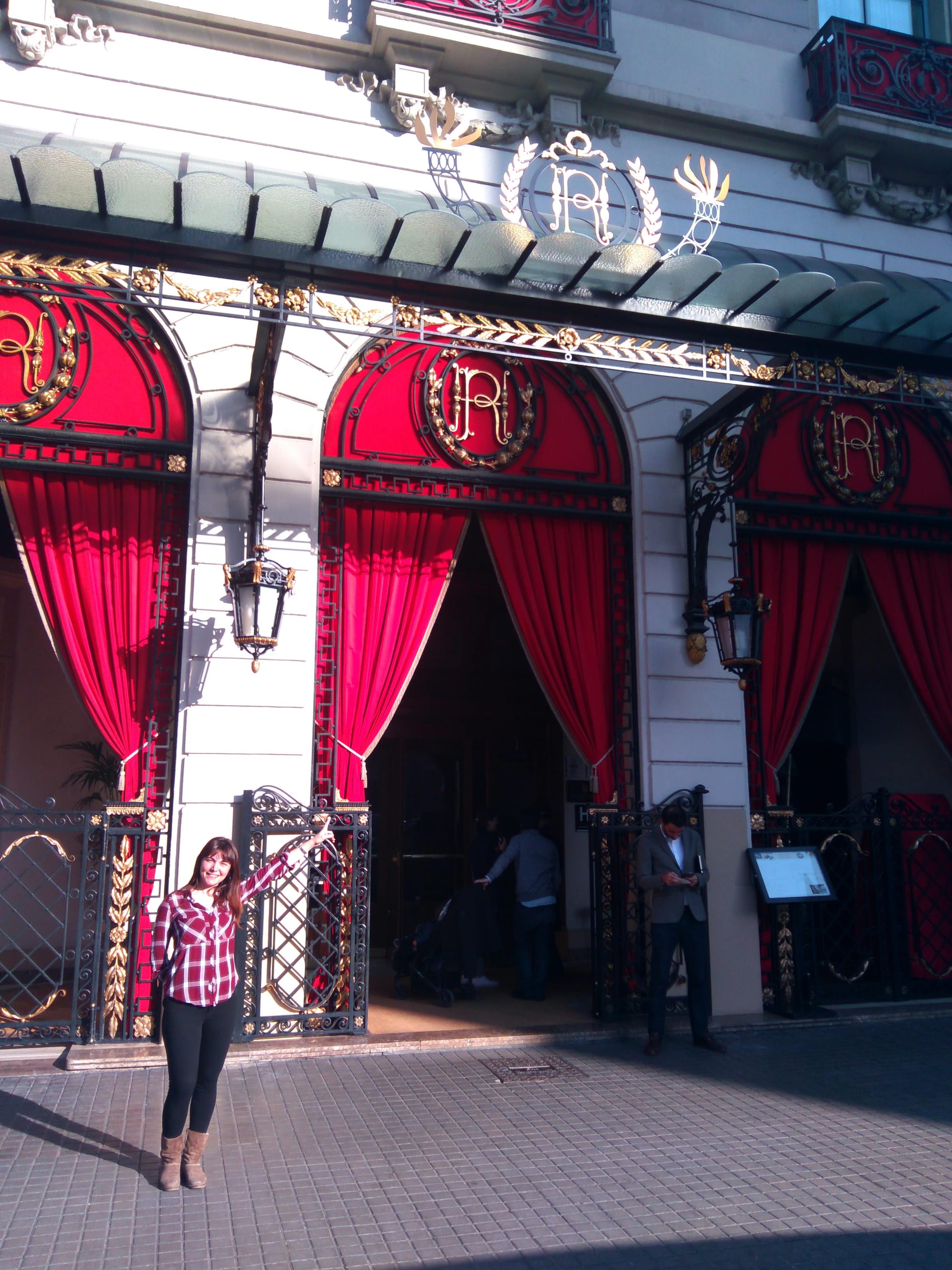 Montserrat Caballé in the hotel (snapshots taken from a video):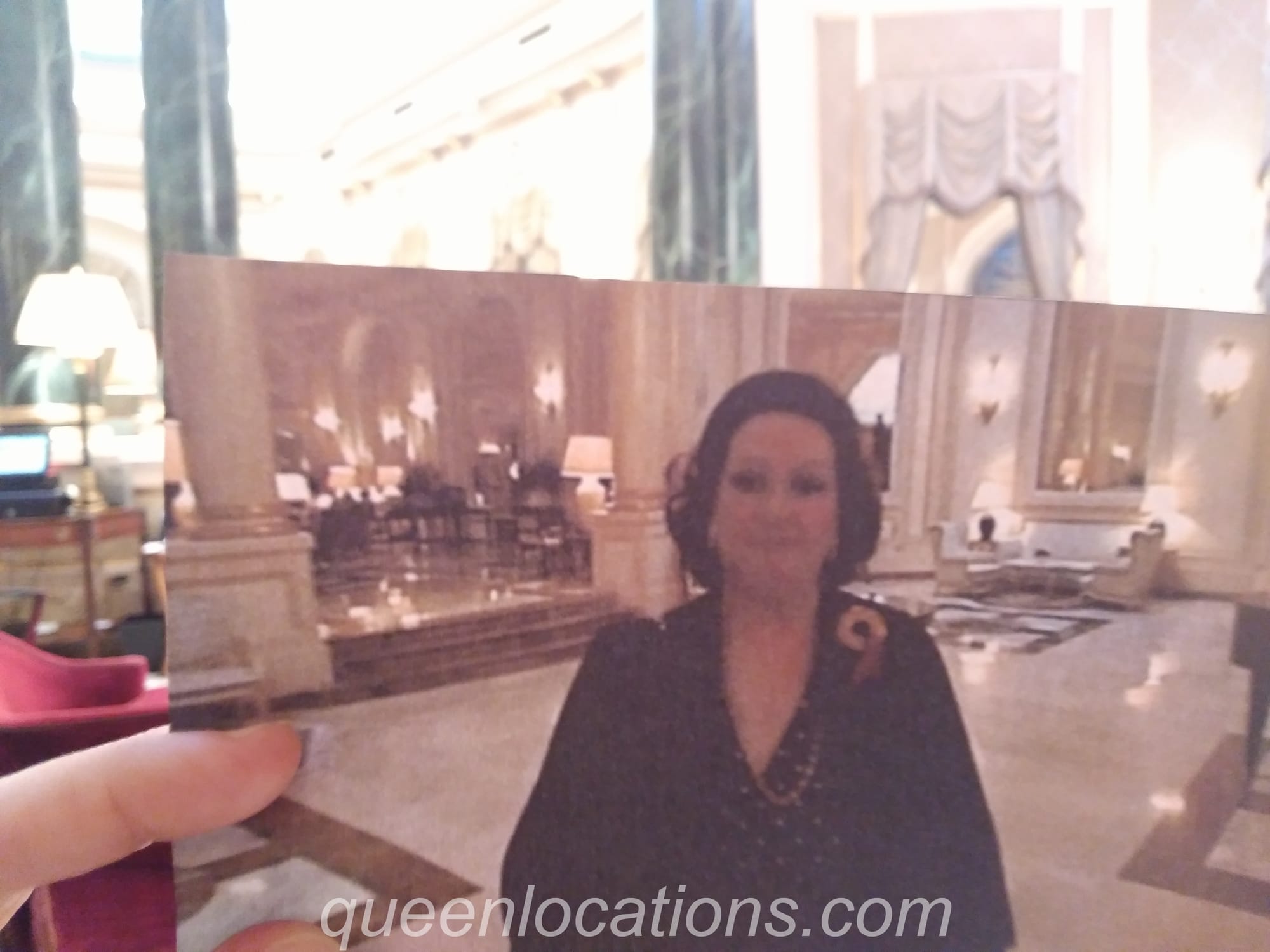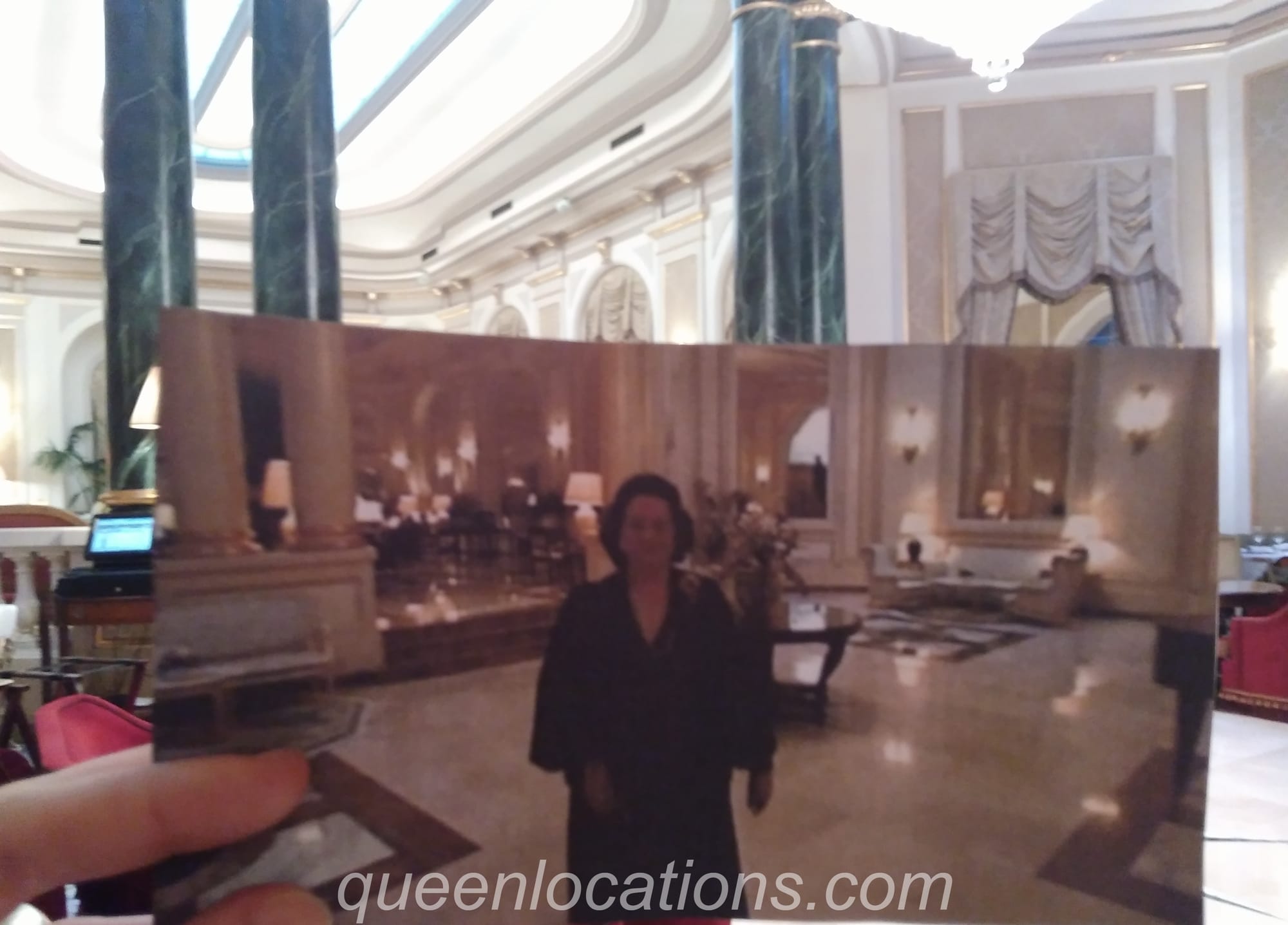 This is the room where they had their first meeting. The courtain is exactly the same!. There used to be a grand piano there: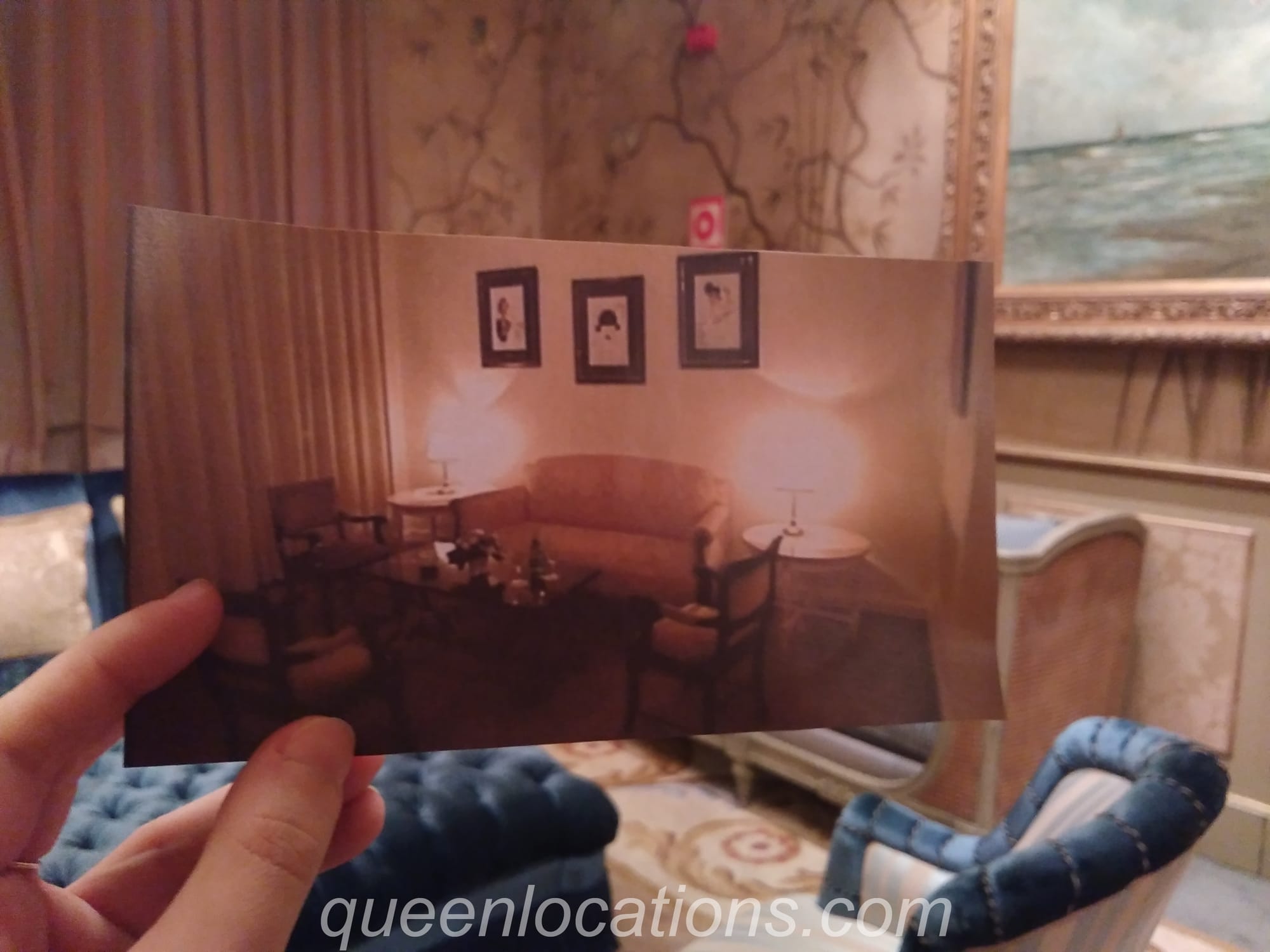 4. Freddie Mercury in Barcelona
Freddie visited Barcelona many times. Besides the Queen gigs and his meeting with Montserrat Caballé, Freddie and the band were interviewed by the catalan writer Jordi Sierra i Fabra in 1974 and in 1979.
I've recently found out that the photo was taken in 1988, when he came to Barcelona to sing at "La Nit" Festival. It was taken from the suite of a luxurious hotel located in the city center.
Finding the exact place was hard work, and my friend Jordi helped me. The receptionist of the hotel was very kind and showed us the suite, and we were overwelmed by the luxury and the views.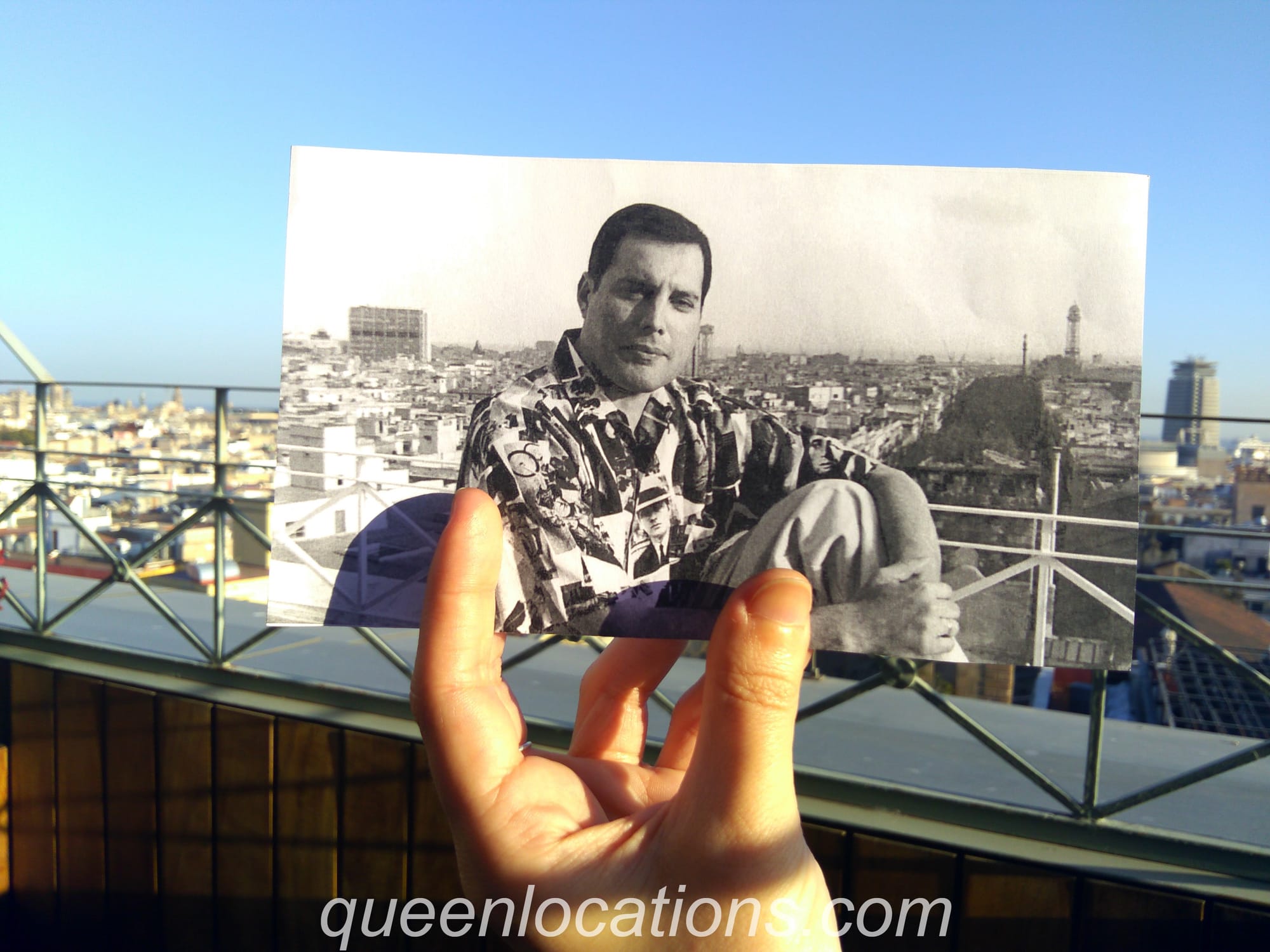 This is a nice collage made by my sister Ester, it brings past and present together!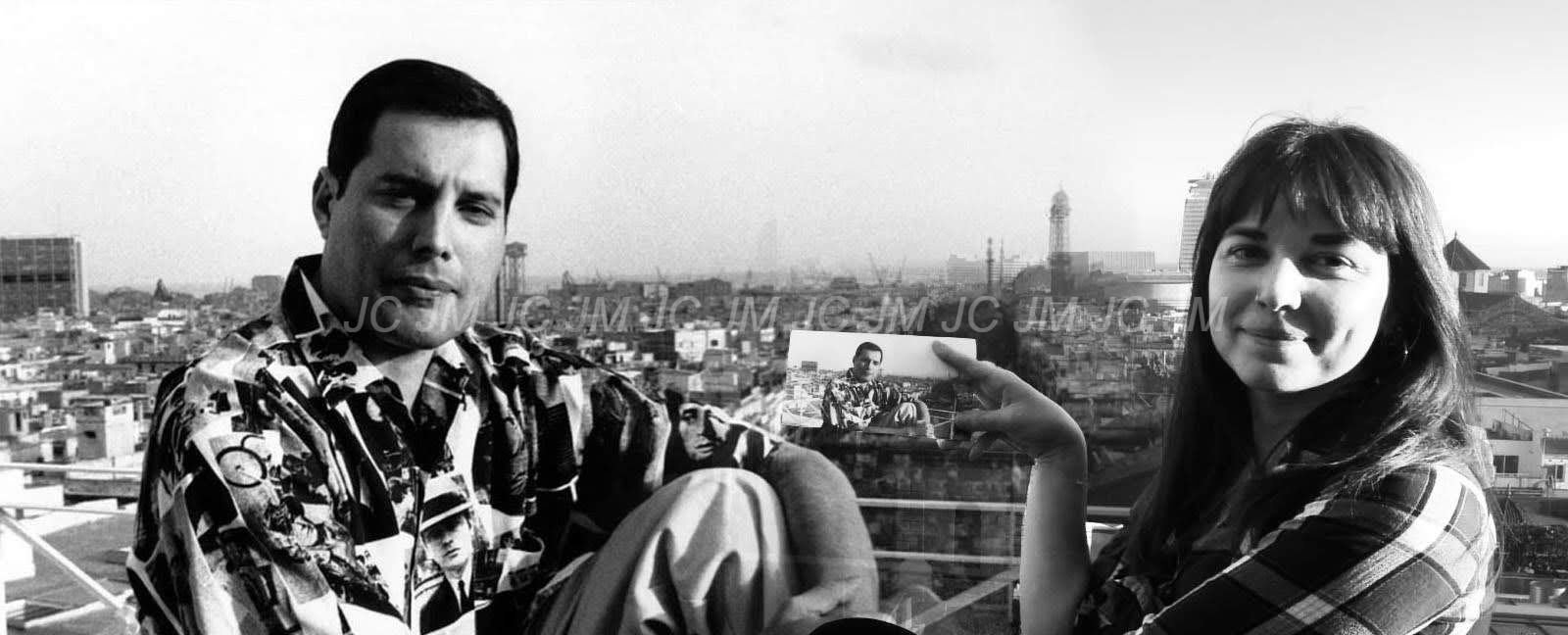 The original photo: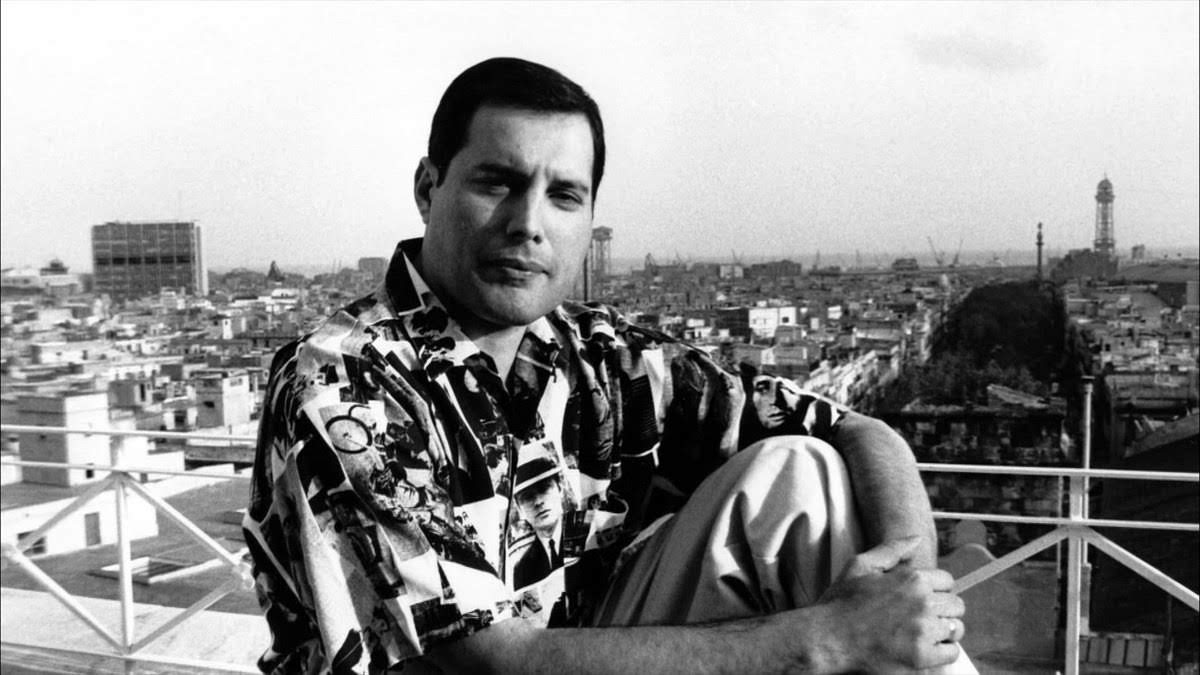 And how the place looks now: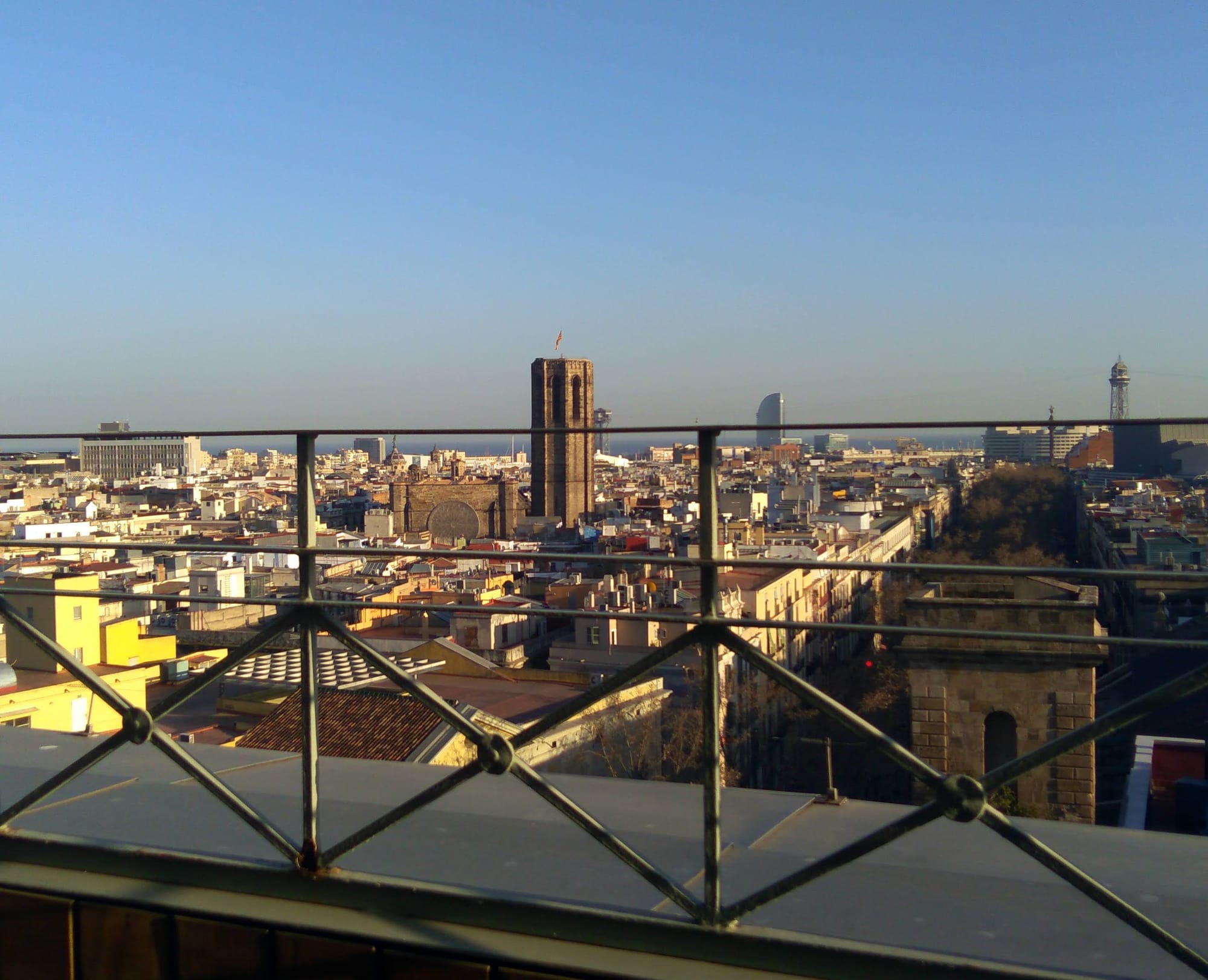 5. "La Nit" Festival in Montjuïc fountains
(Plaça de Carles Buïgas, 1, 08038 Barcelona)
"La Nit" Festival took place in October 1988 and it was part of the cultural olympics opening. Freddie and Montserrat sang the songs "Barcelona", "How can I go on" and "The Golden Boy". "Barcelona" became the olympic anthem of the 1992 Games. This is how it looks nowadays: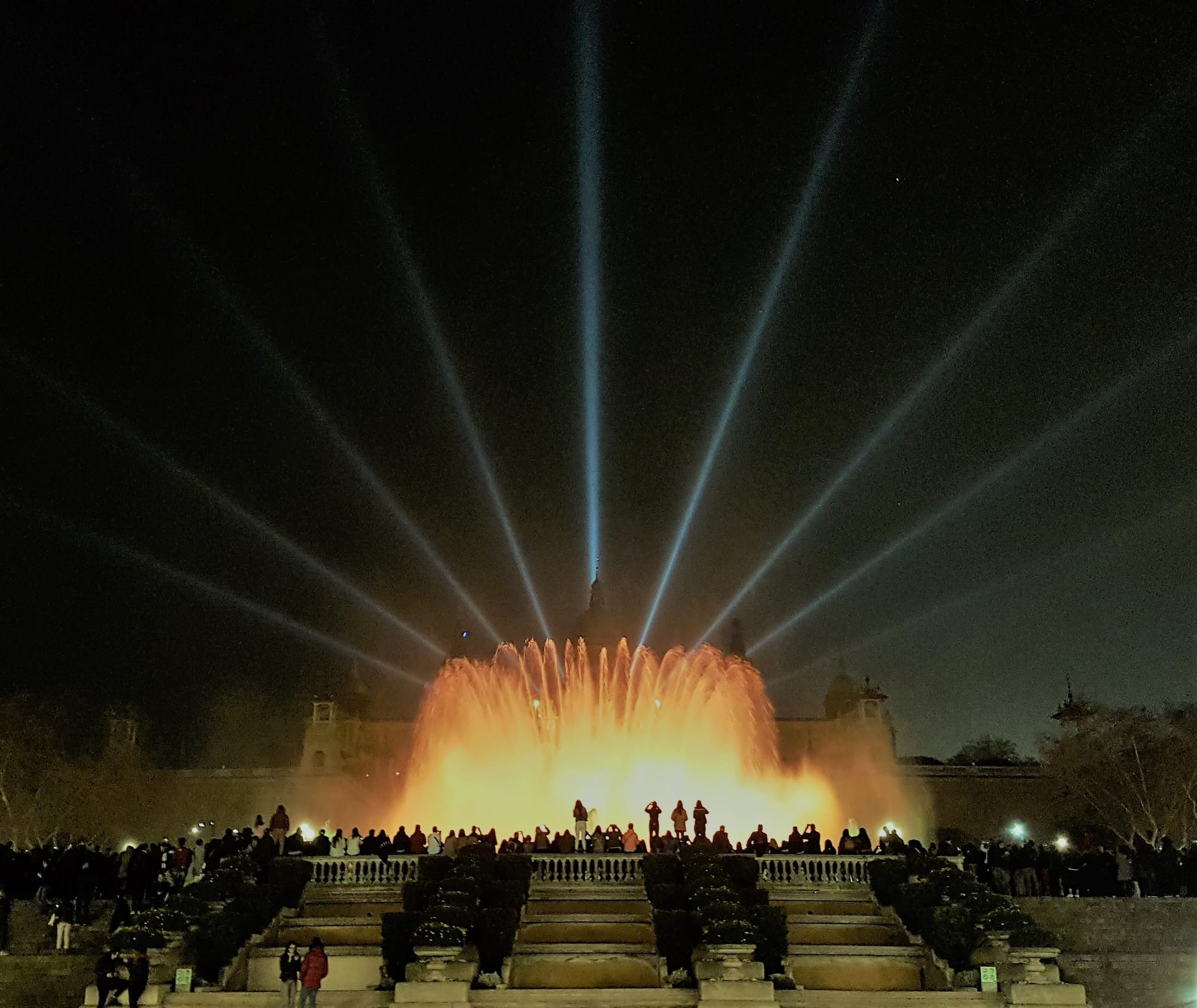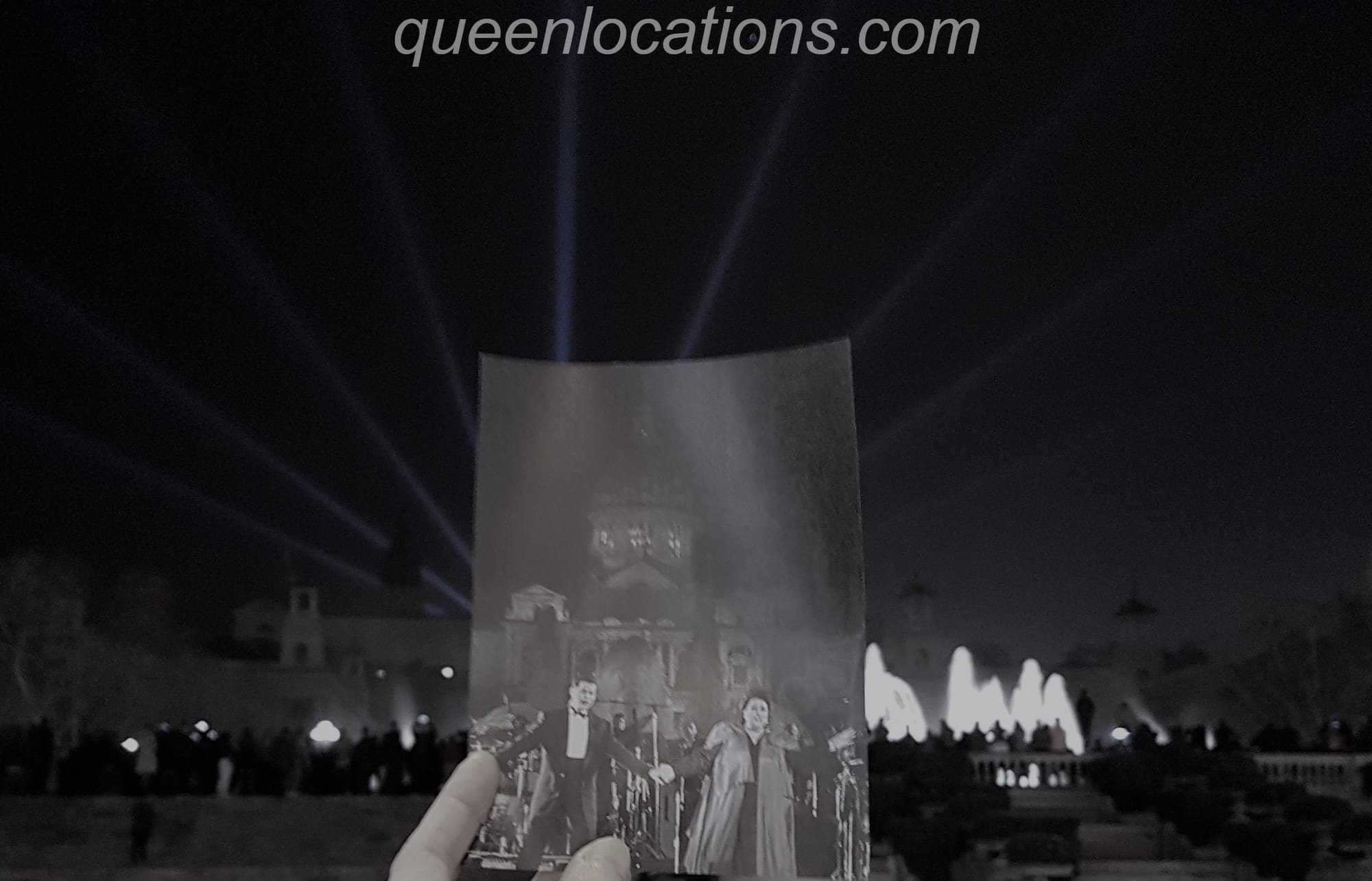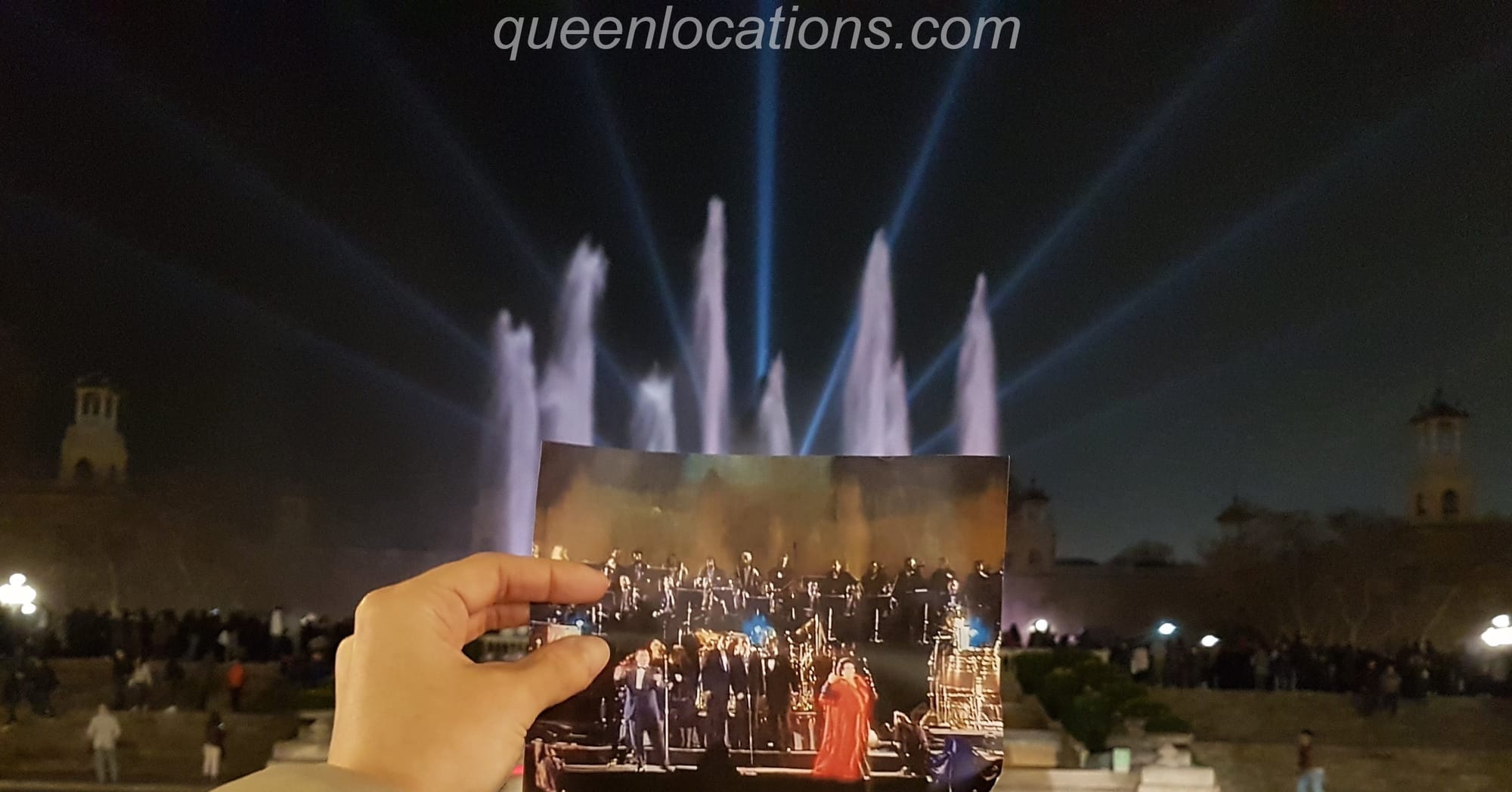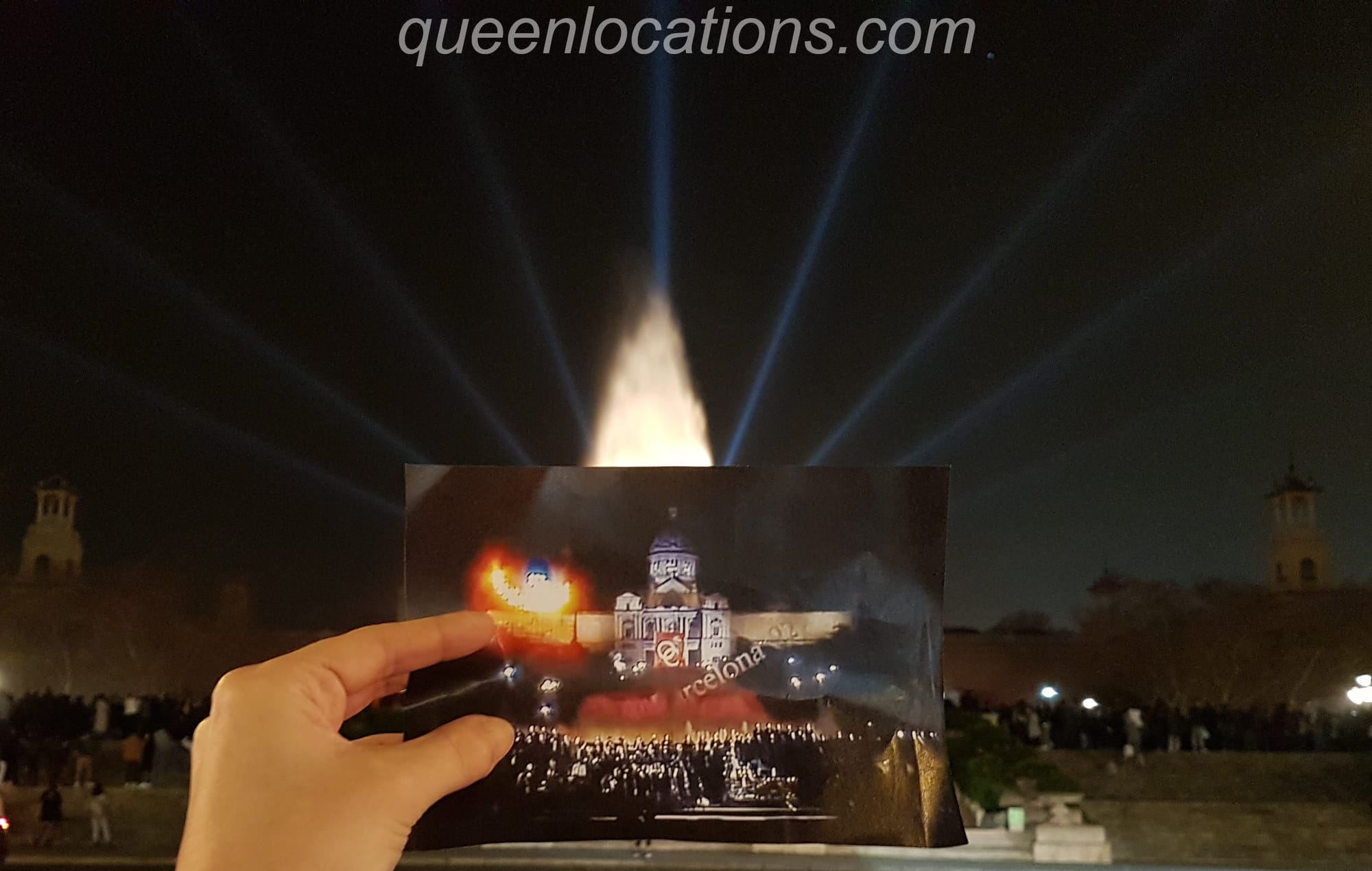 The magic fountain of Montjuïc offers a light and music show every weekend, and it usually starts with the "Barcelona" song. This video was recorded in March 2019:
6. Hard Rock Cafe
(Plaça de Catalunya, 21, 08002 Barcelona)
There are some Queen memorabilia, including a Freddie's shirt with the word "Ethel" embroidered on the front ant "Strikers, Tokyo, Japan" on the back: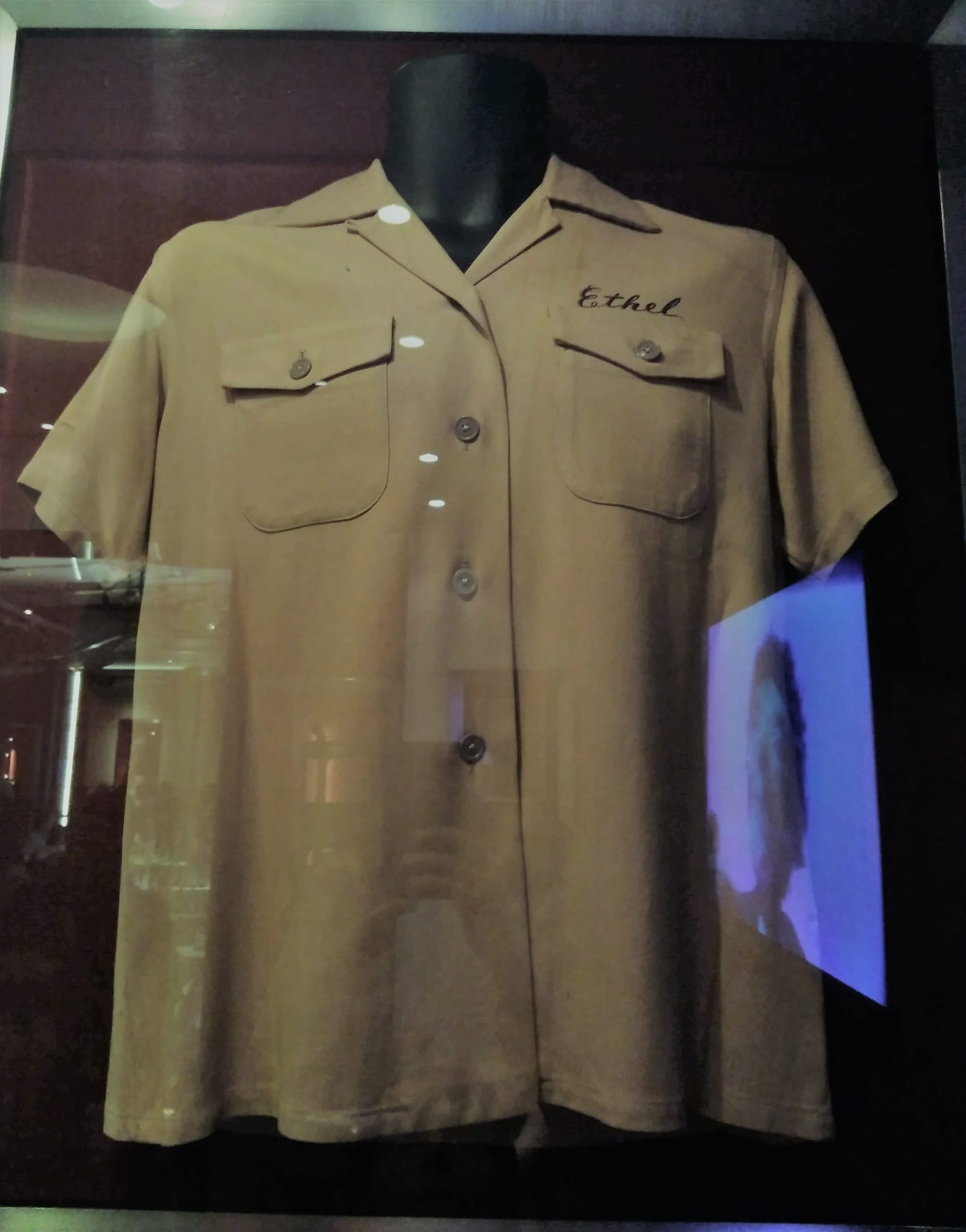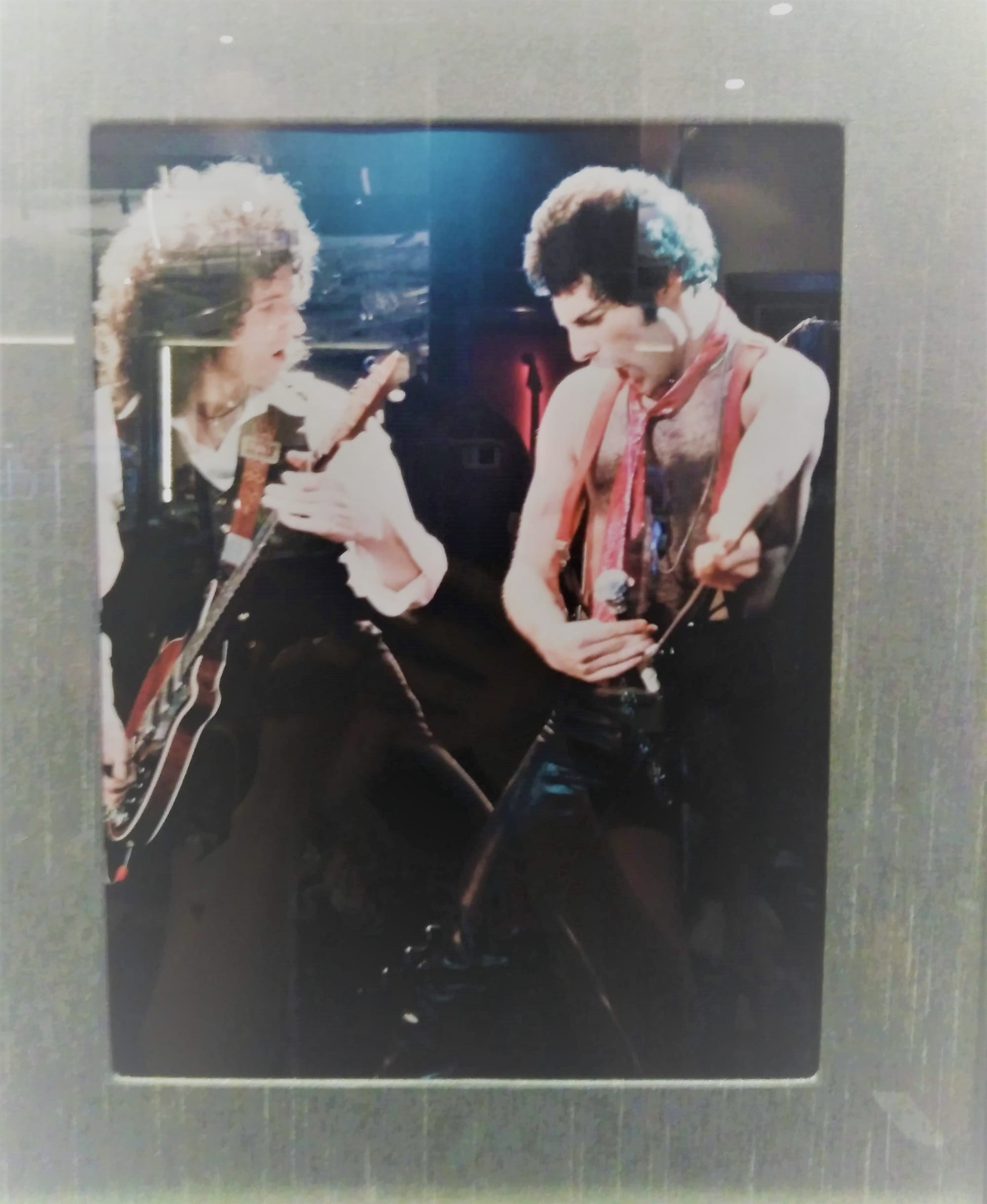 Keep reading!!! Click here to go back to the main page and take a look, there are posts about many other cities