A couple of months after meeting in Japan (Queen in Japan), Satoko and I decided to spend some time together in London and explore more Queen related locations.
At first it seemed that there was not much left to see, but there was! Queen steps around London can be found everywhere if you pay close attention :)
So here are a few of the places we visited together mainly around Hyde Park and Pimlico, and also a couple that Satoko visited by herself, that complement the previous London posts:
28. Hyde Park
(Hyde Park, London W2 2EU)
On 18th September 1976, Queen offered a free concert in Hyde Park in front of a huge crowd. We didn't know the exact location of the stage, but according to some websites, it was placed in the Marble Arch quadrant, and therefore we took the photo of that area:

29. The "phone booth" photo session
(Cumberland St, Pimlico, London SW1V)
It was very exciting to find the exact place where the photos of the band next to a red phone booth were taken in the 70s, in Pimlico. Unfortunaltey the booth is not there anymore, but we had a litte bit of fun recreating the photos: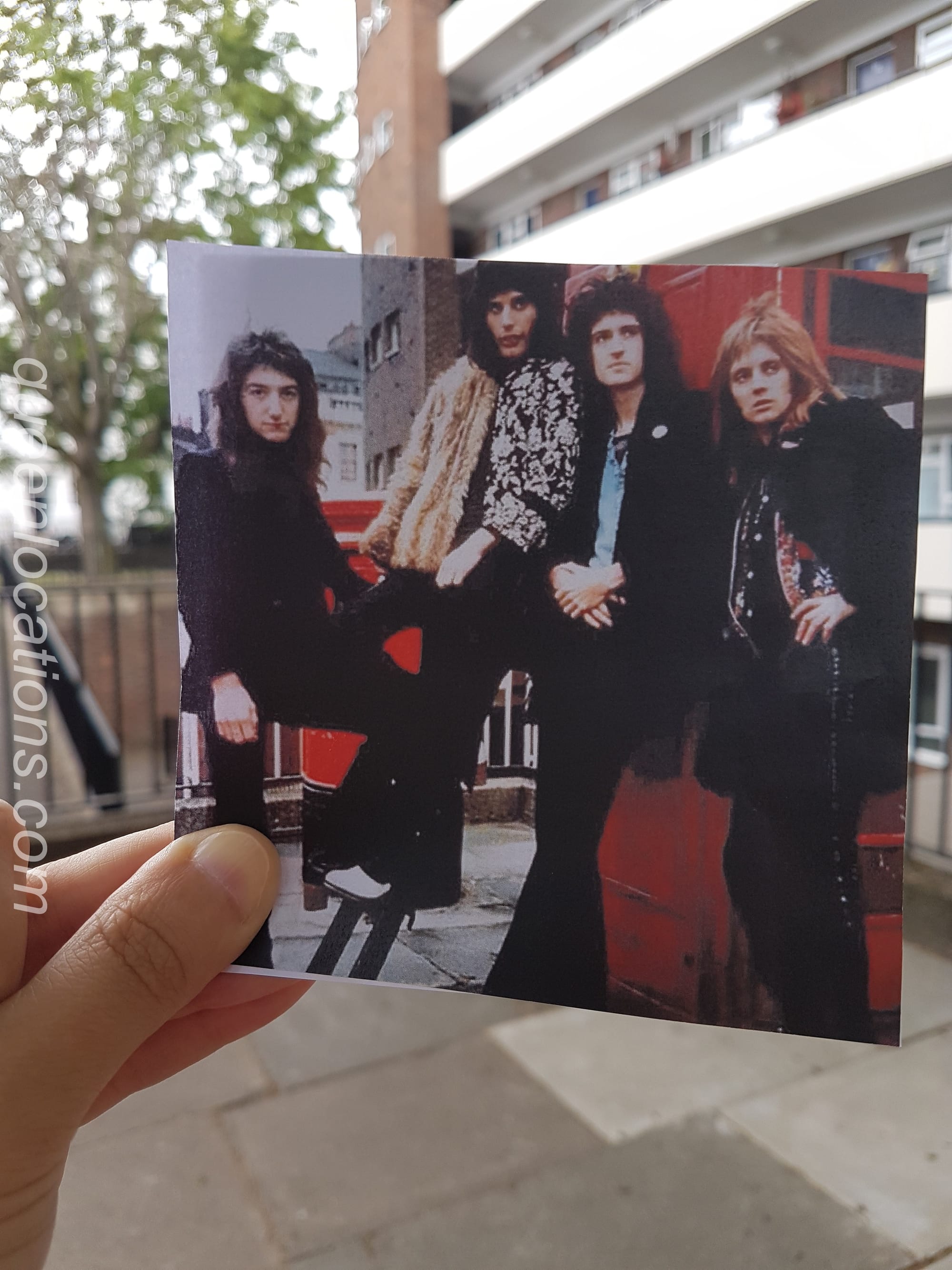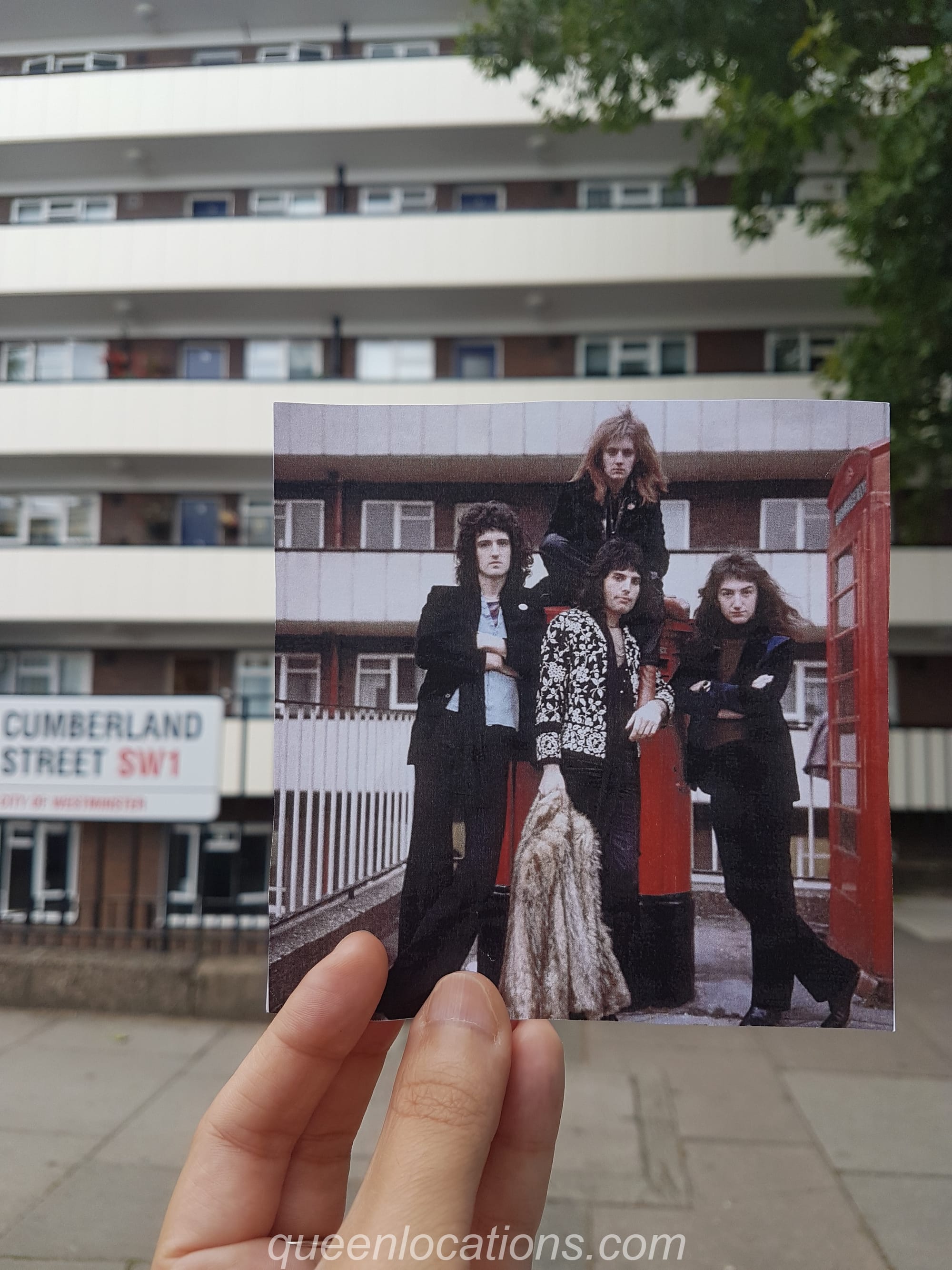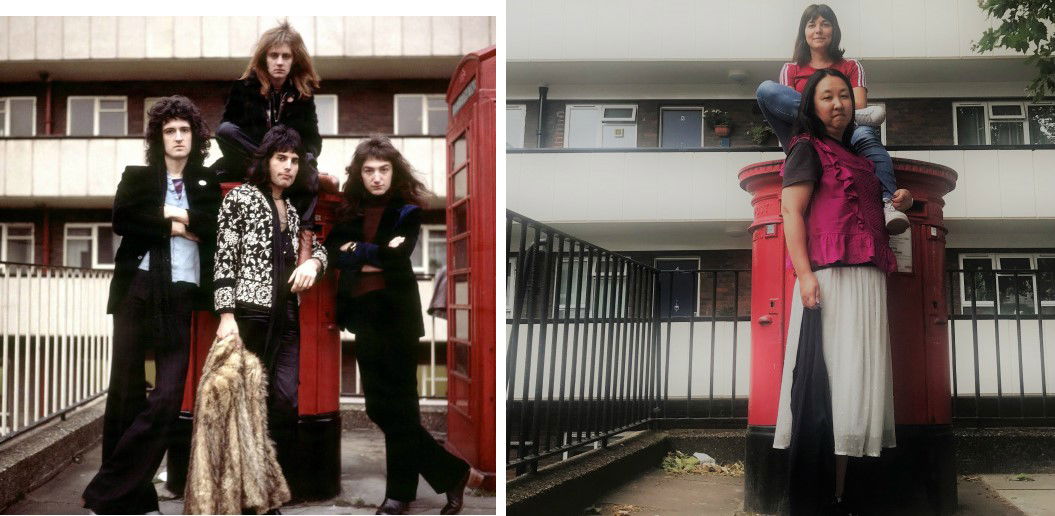 30. Hard Rock Hotel London
(Great Cumberland Place, Marylebone, London W1H 7DL)
The first UK Hard Rock Hotel opened in April 2019, just a couple months before our visit. "Under Pressure" was playing when we arrived! There is a Kirkwood piano that Freddie used to play when he was very young, in the house where he lived with his family in Feltham.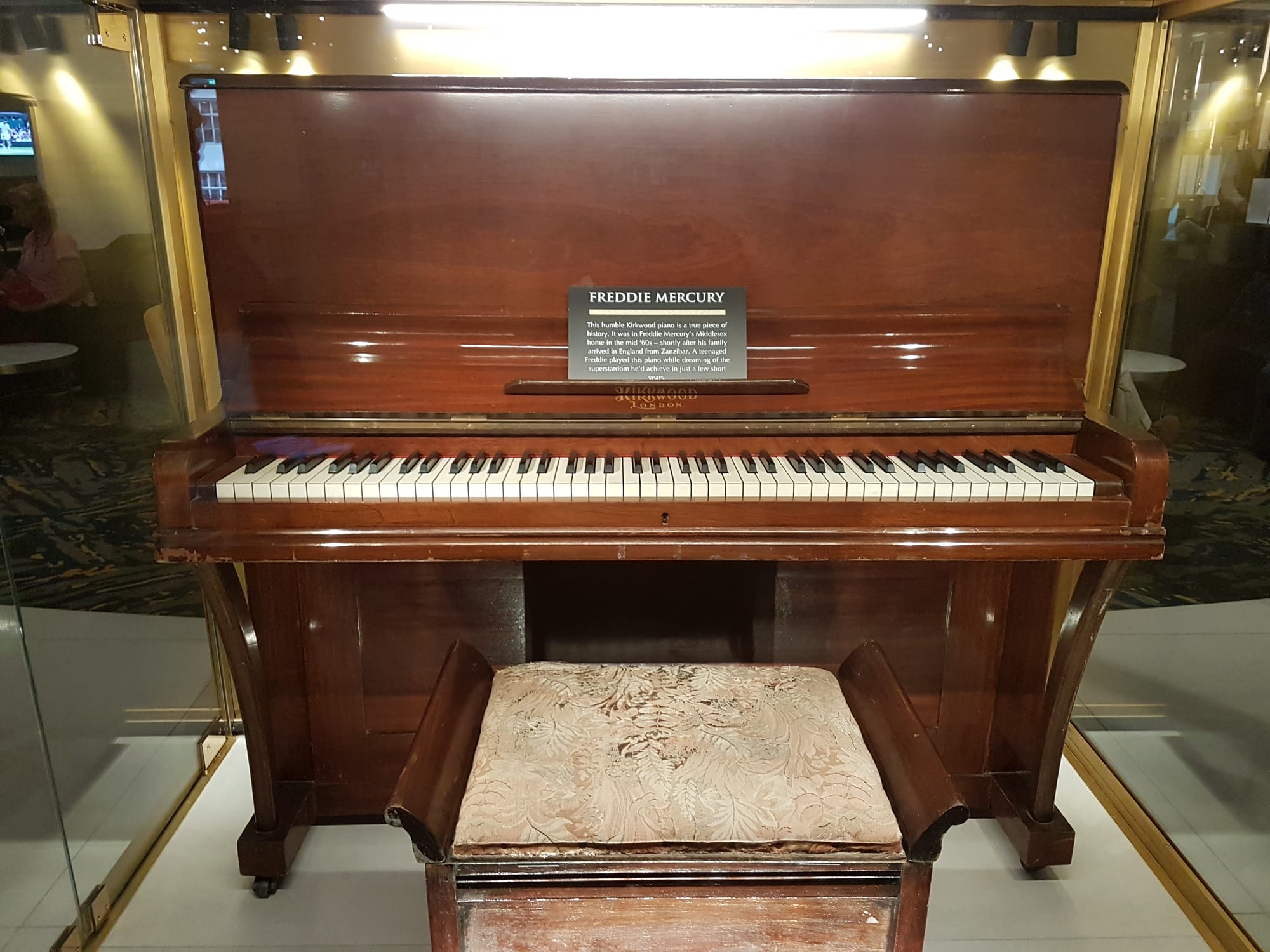 There is also one of Brian May's Red Special guitars signed (BHM1 model, one of the few officially authorized, commercially available versions, manufactured in the 80's) and a picture of Freddie wearing his iconic harlequin outfit: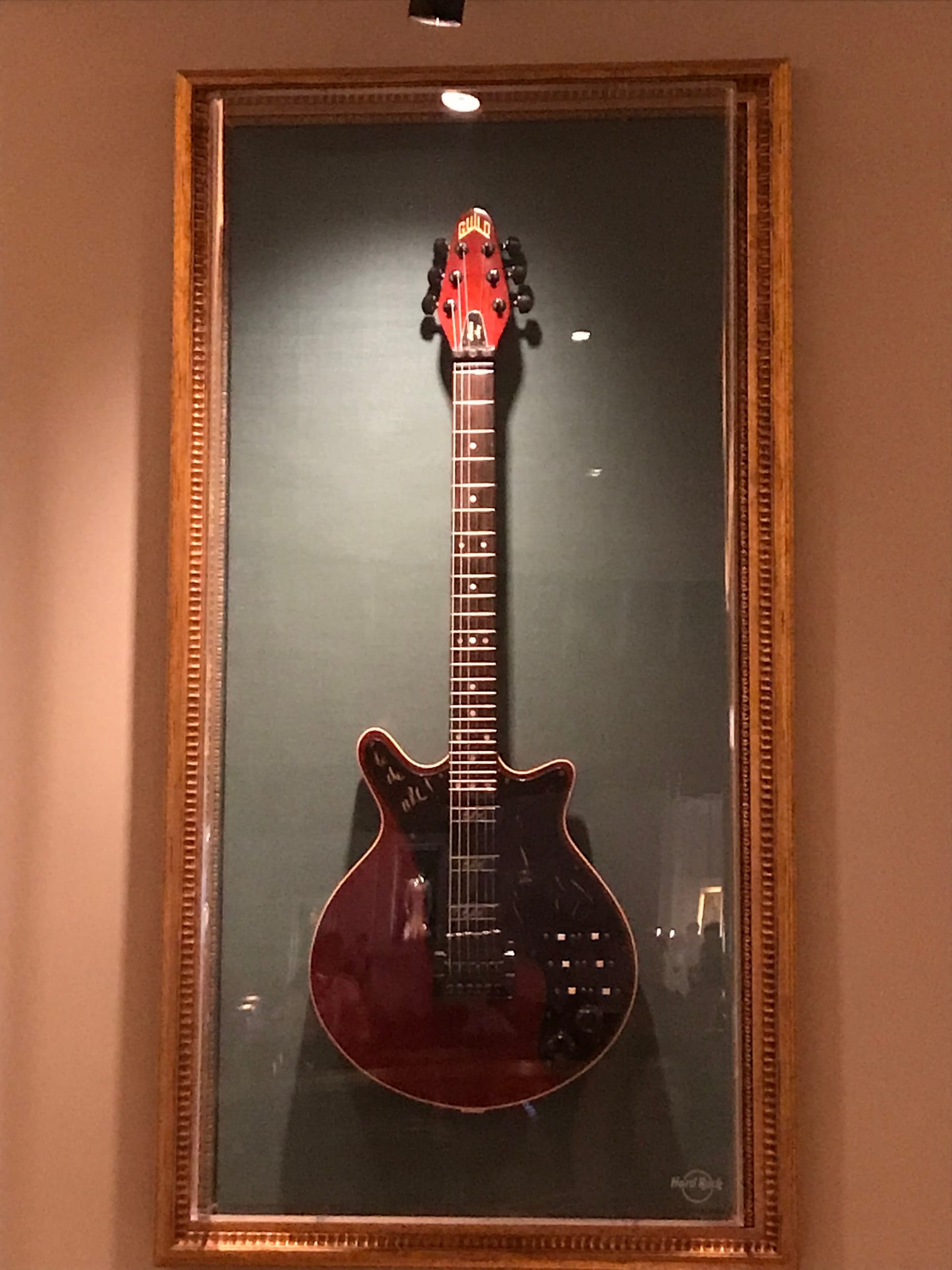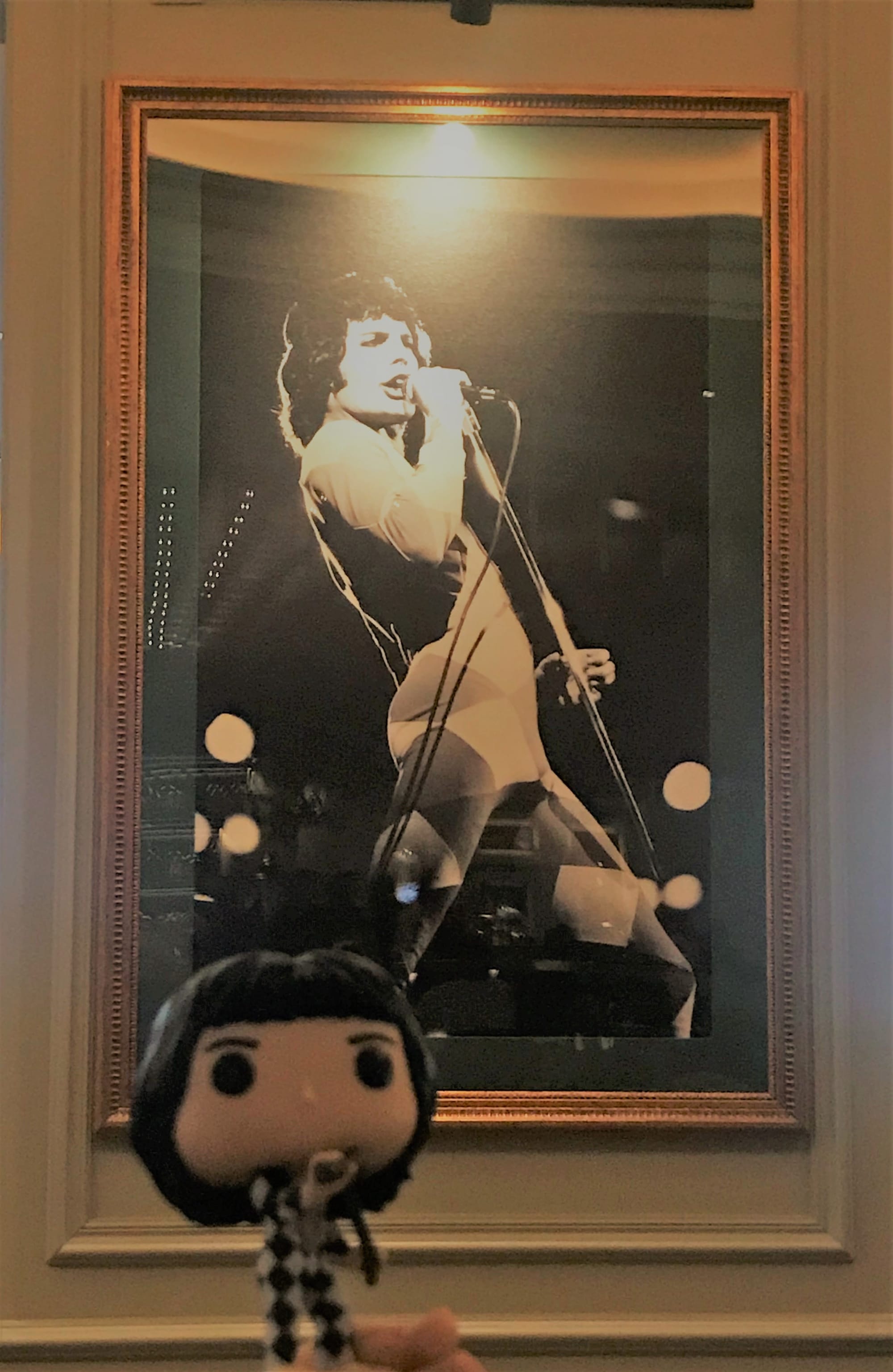 31. Tate Britain Museum
(Millbank, Westminster, London SW1P 4RG)
As you might know, Freddie got the inspiration for "The Fairy Feller's Master-Stroke" song from a painting by Richard Dadd, on display at Tate Britain Museum. Freddie visited the painting often and even brought friends to see it: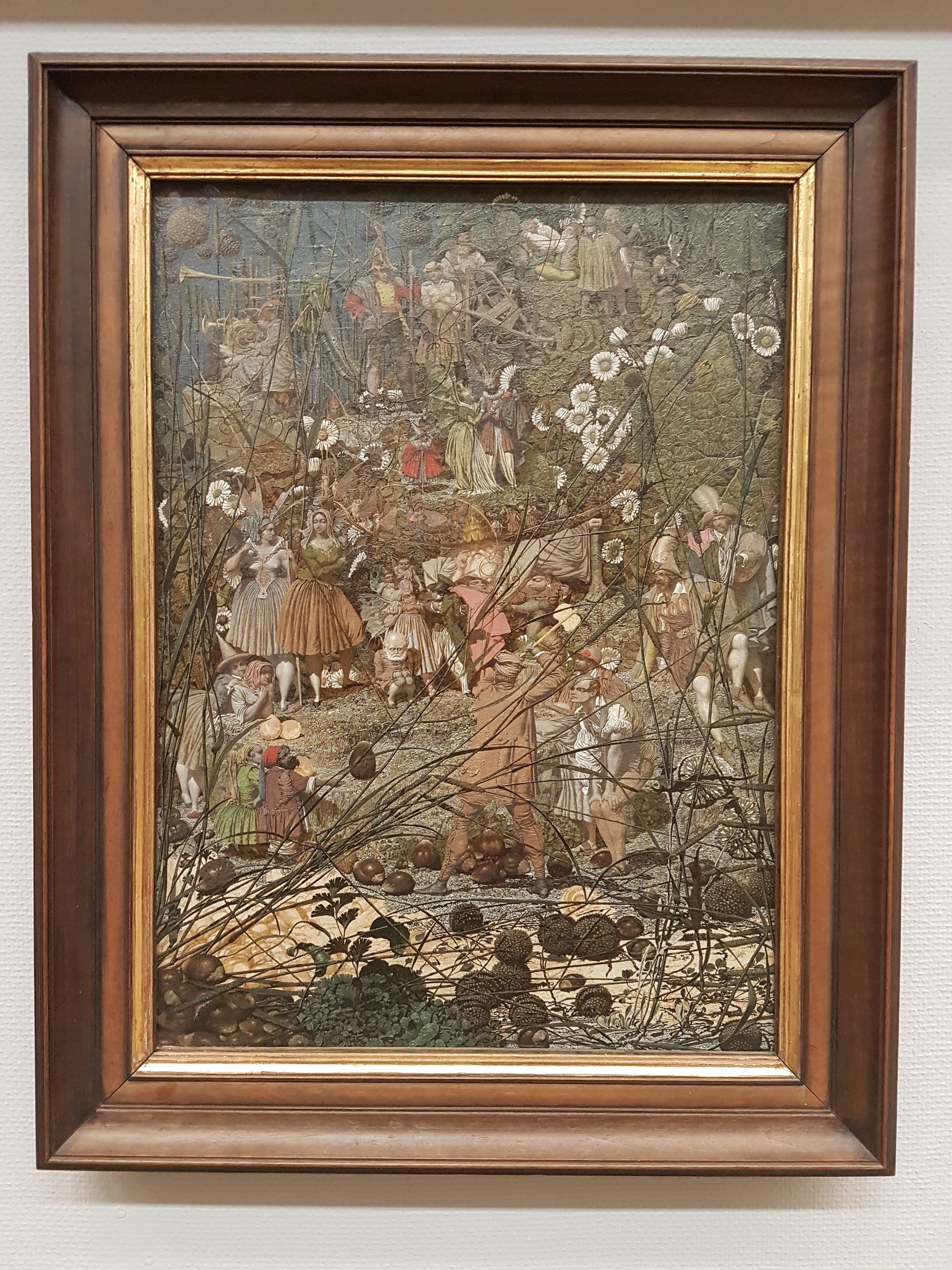 32. Richard Young's Gallery
(4 Holland St, Kensington, London W8 4LT)
Richard Young used to be a photographer for Queen for 11 years. We visited the gallery, which is full of great photos. On the next day Satoko even met him in person and talked about Freddie's memories! Here is the link to his gallery, which we highly recommend visiting (the Queen exhibition is extended until mid August 2019)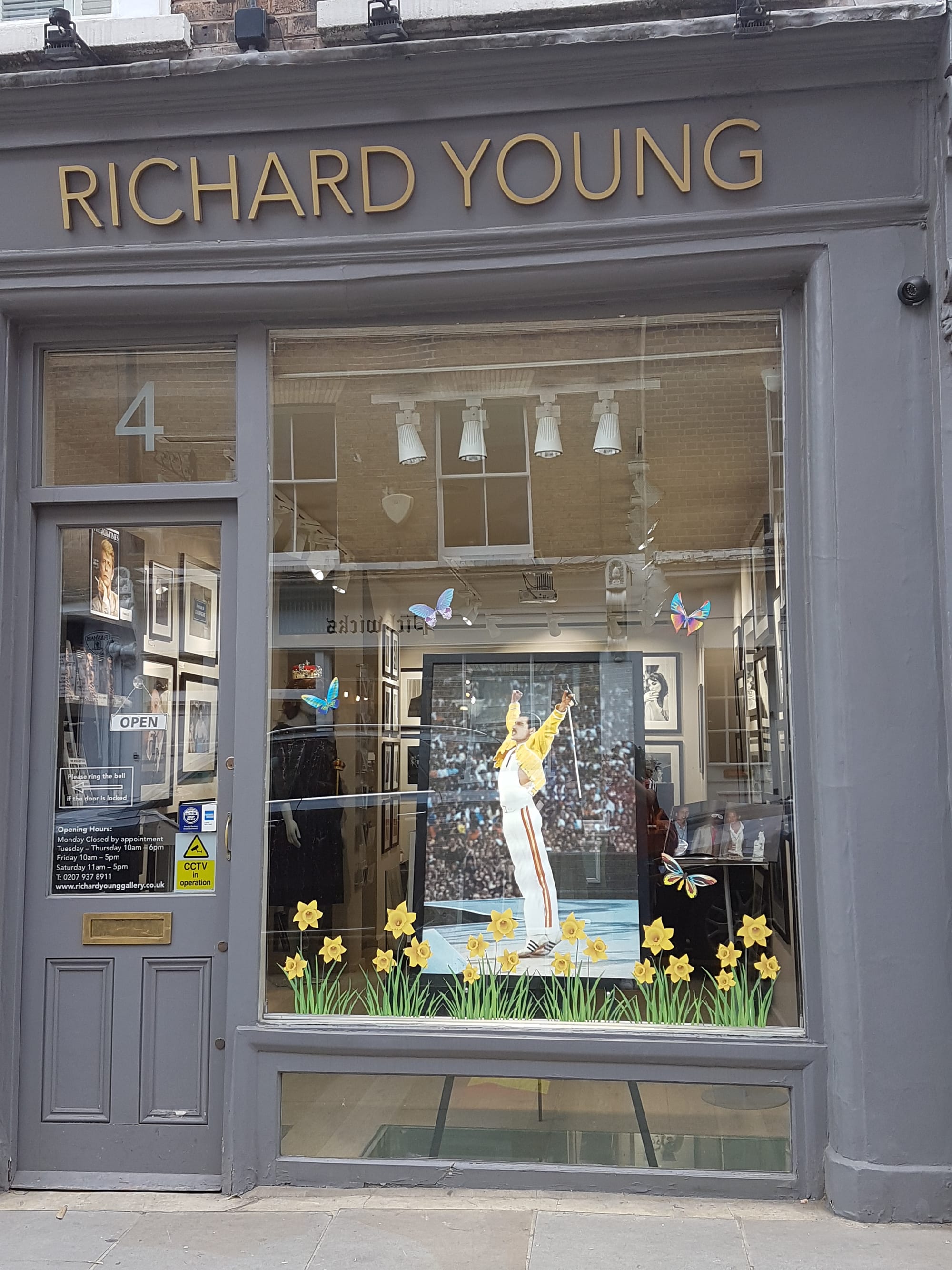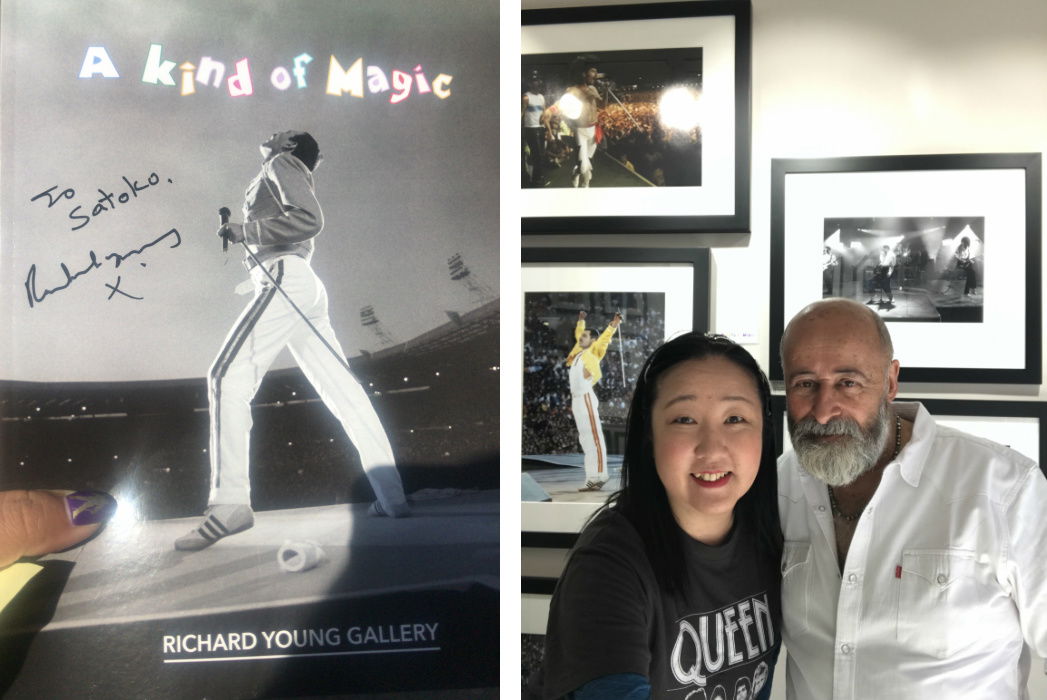 33. Shezan Restaurant
(16-22 Cheval Pl, Knightsbridge, London SW7 1ES)
Richard Young kindly let Satoko know the name of the Pakistani restaurant that Freddie loved and often went to, and she enjoyed a meal there: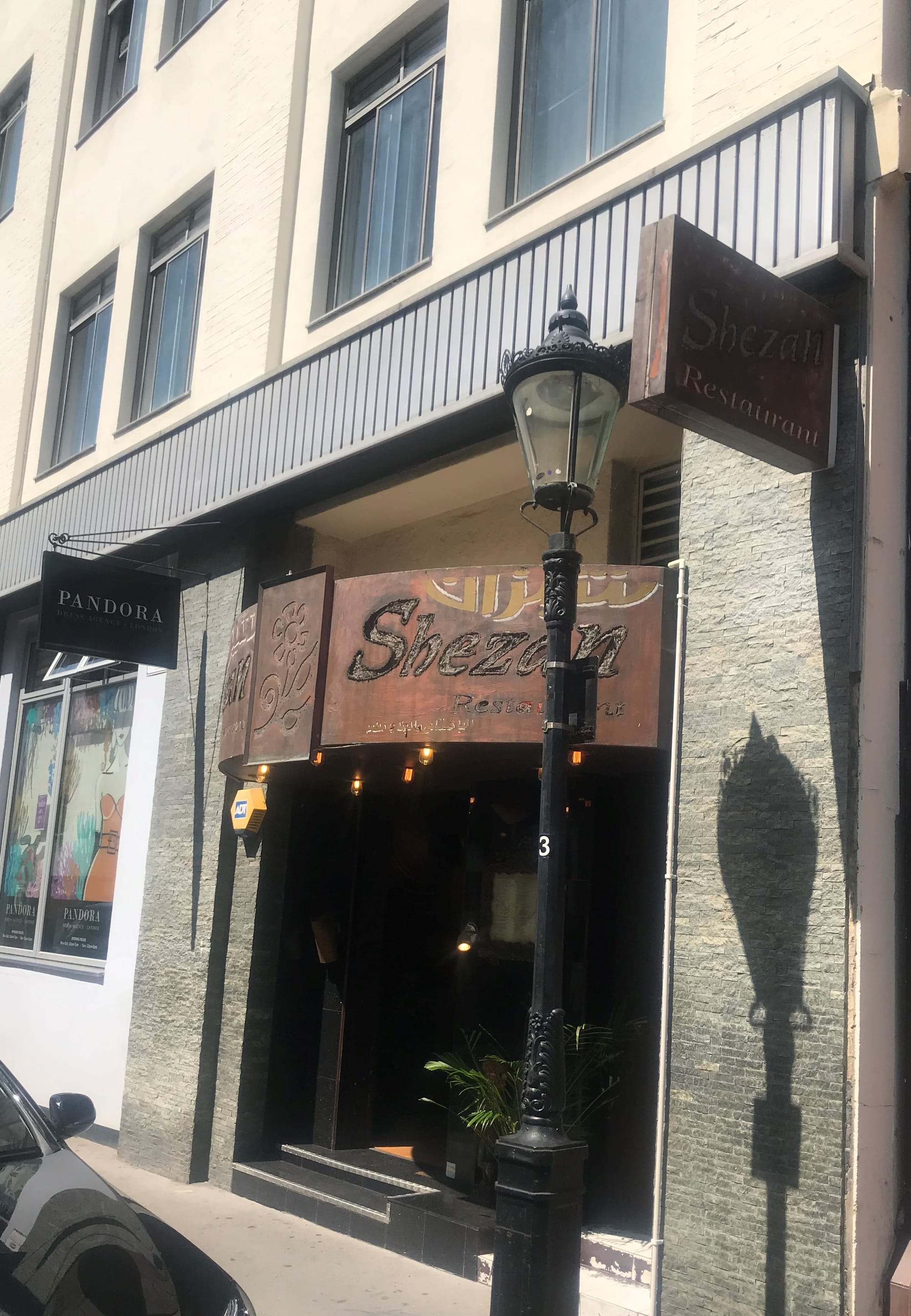 And we say goodbye to London by now, recreating the Wardour street's photo!: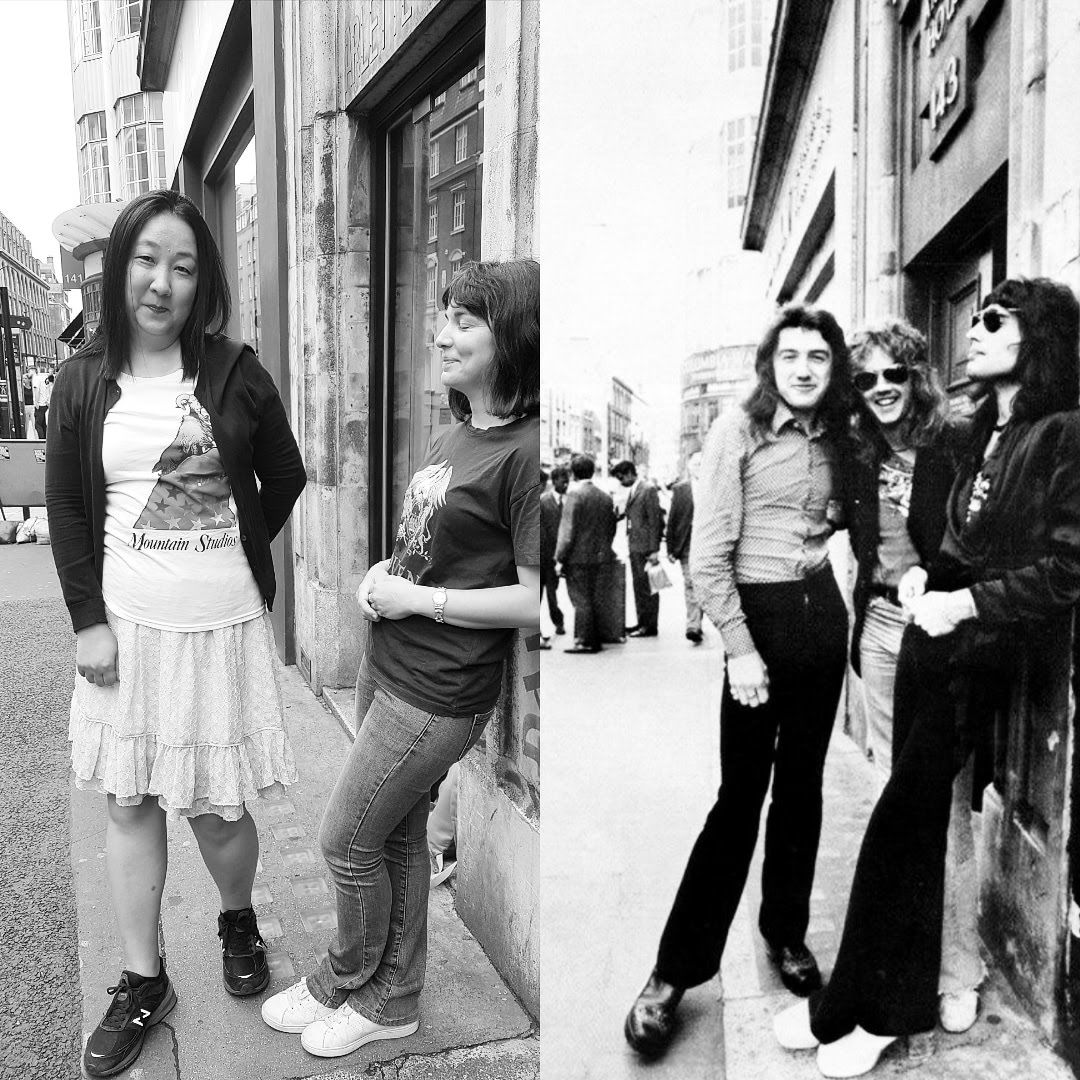 Keep reading!!! Click here to go back to the main page and take a look, there are posts about many other cities