17. Buckingham Palace
Nothing to do with Queen really, but I found this photo of Freddie in the palace!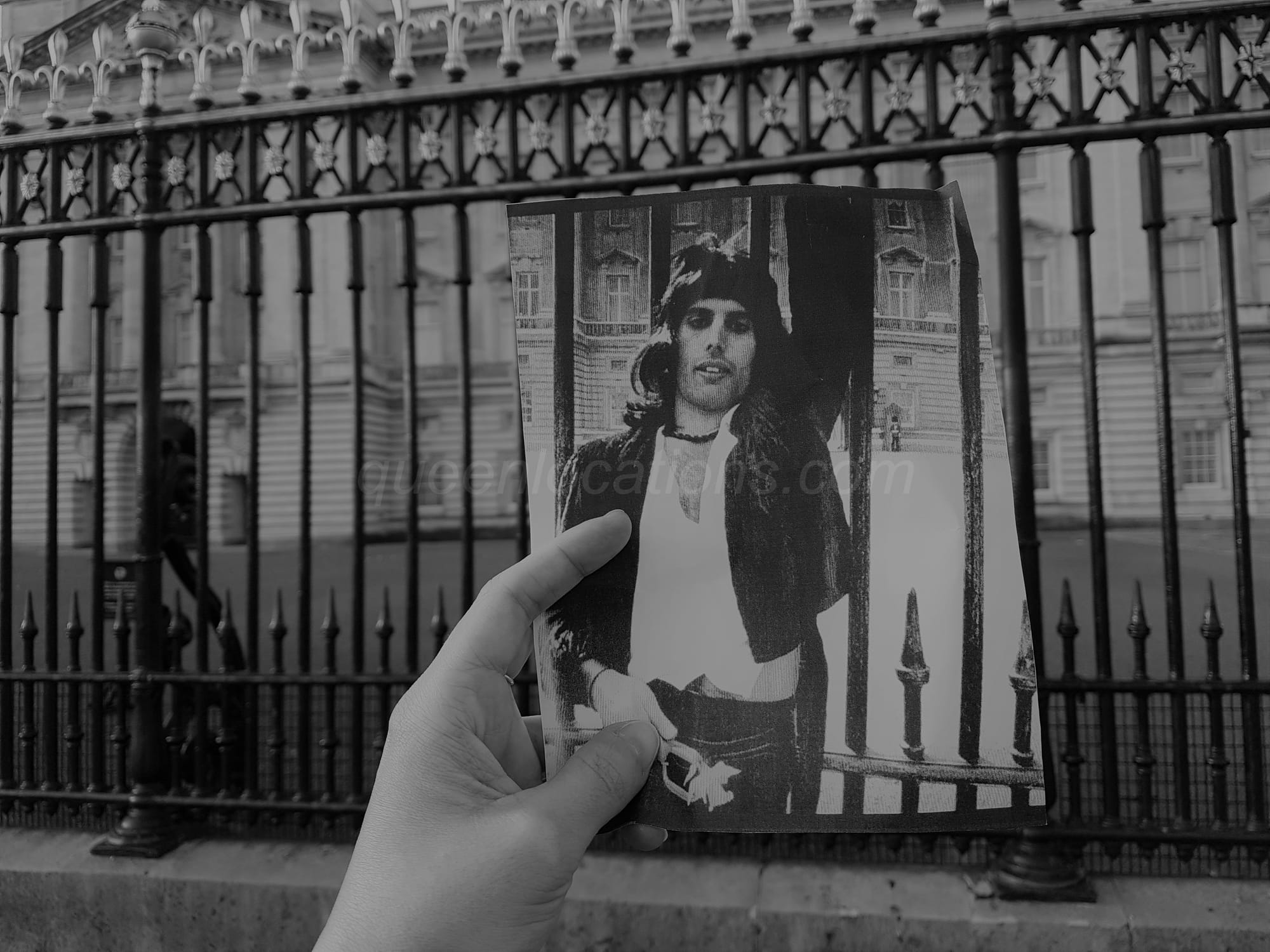 18. Playhouse Theater
(Northumberland Ave, London WC2N 5DE)
This is where "A kind of magic" video was recorded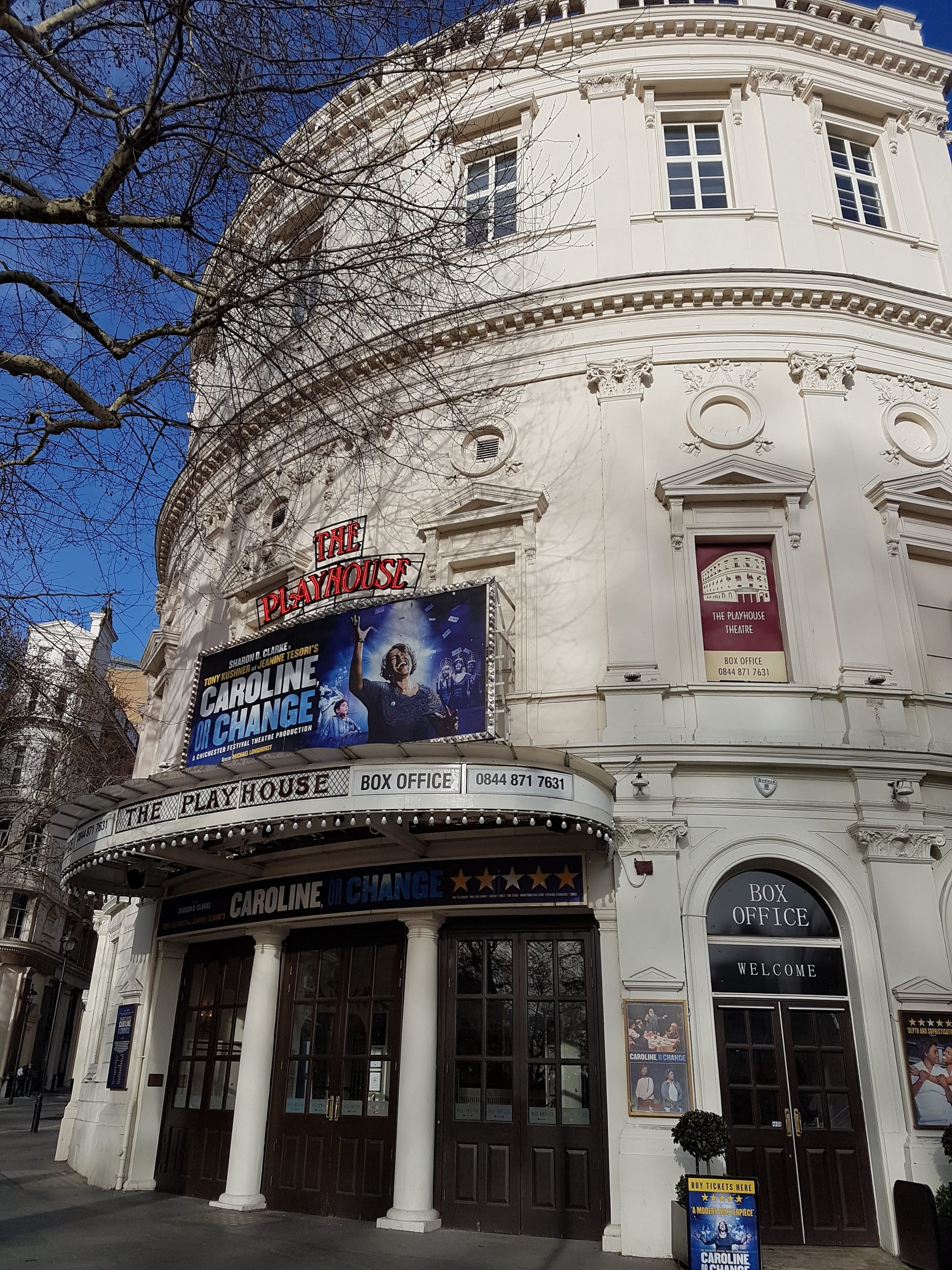 A snapshot of the video: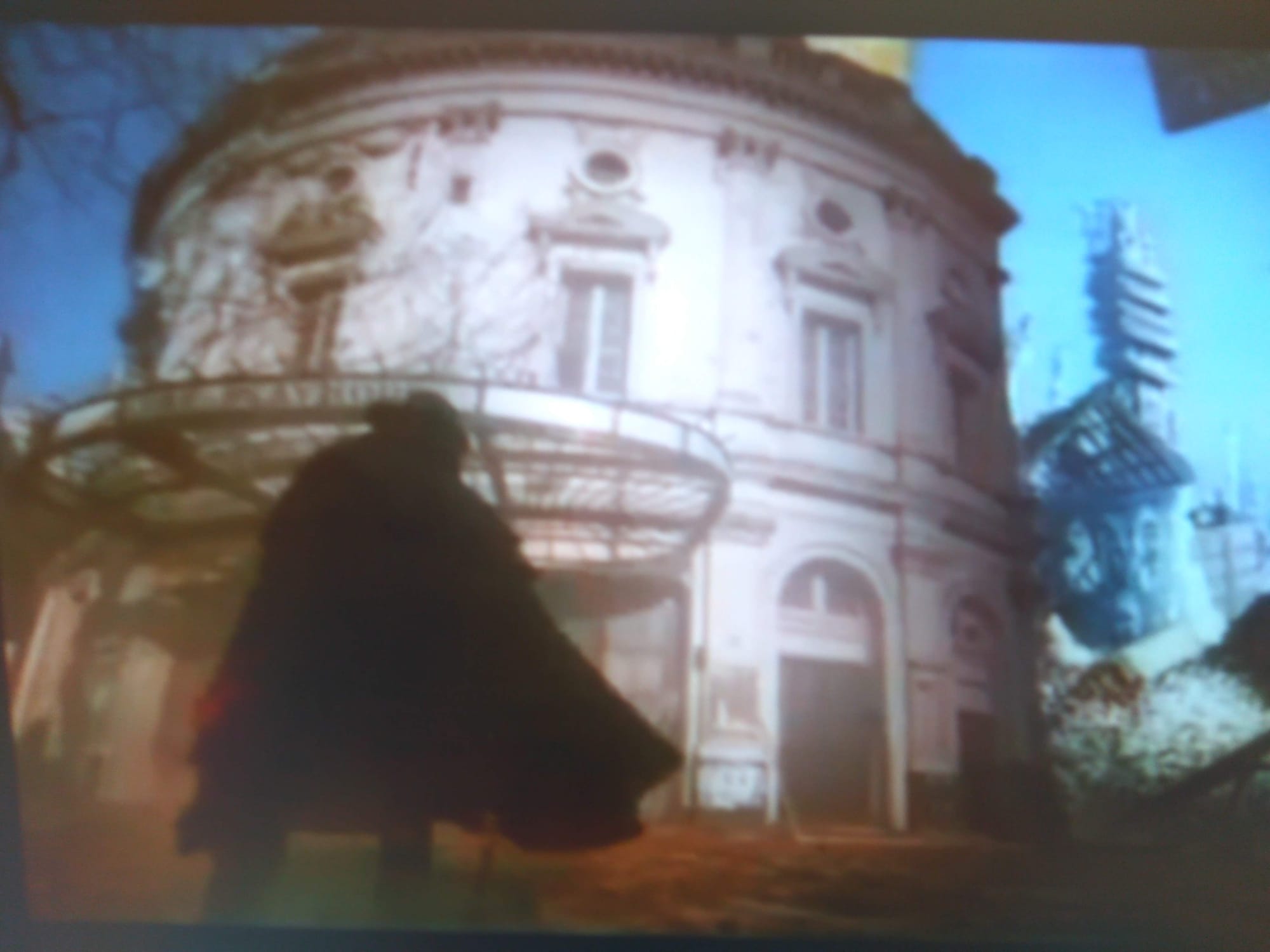 19. Heaven Nightclub
(The Arches, Villiers St, London WC2N 6NG)
Very near the Playhouse theater there is the nightclub where Freddie used to go on saturday nights and where he first met Jim Hutton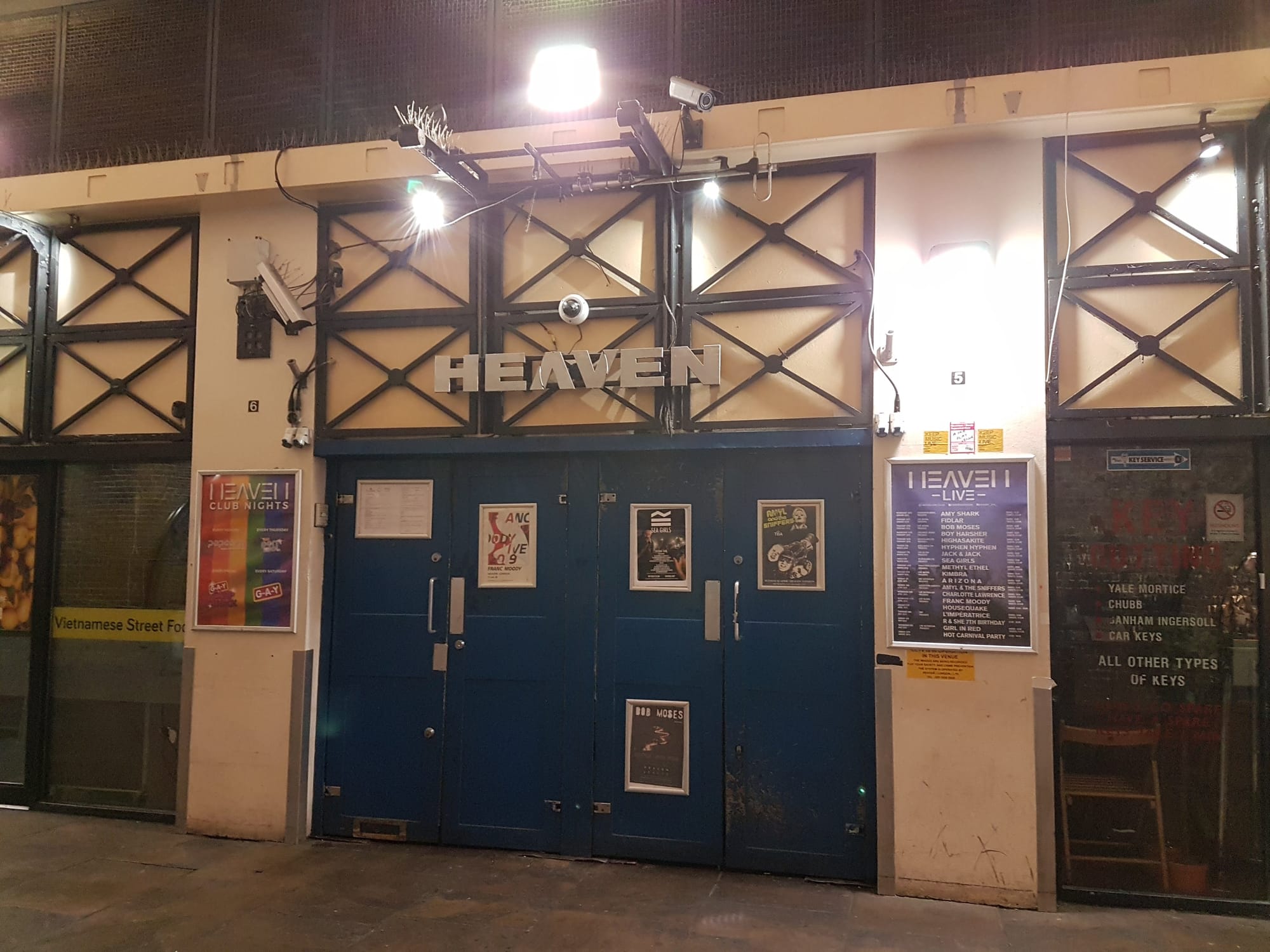 20. Capital Radio
(Leicester Square)
Kenny Everett teased "Bohemian Rhapsody" track on his Capital FM radio show. Freddie did some appearences on this show.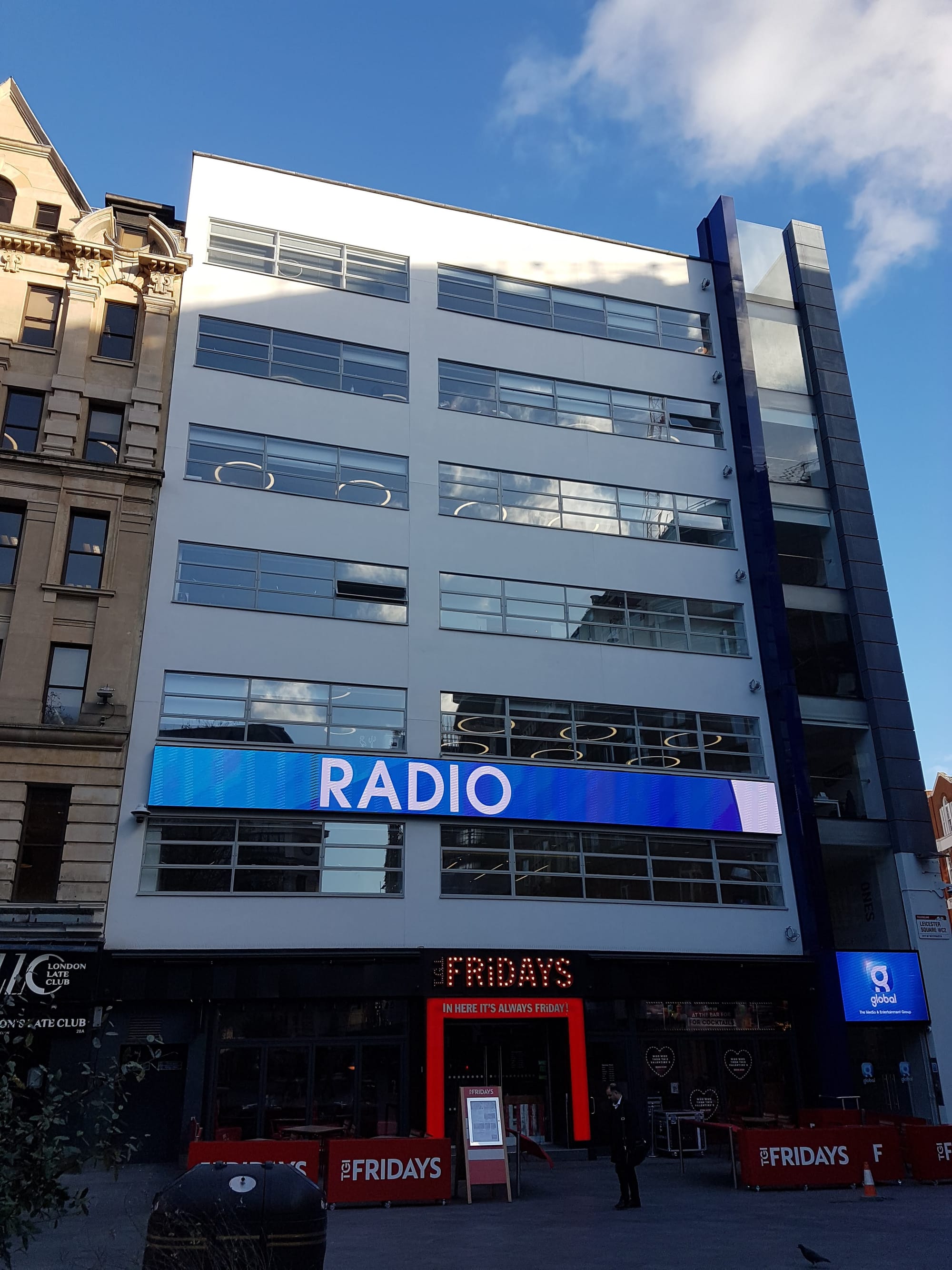 21. Trident Studios
(17 St Anne's Ct, Soho, London W1F 0BQ)
Many songs of their first albums were recorded here and the band signed an agreement with Trident Recording, Publishing and Management in 1972. I couldn't get in but you can see the inside stairs from the door.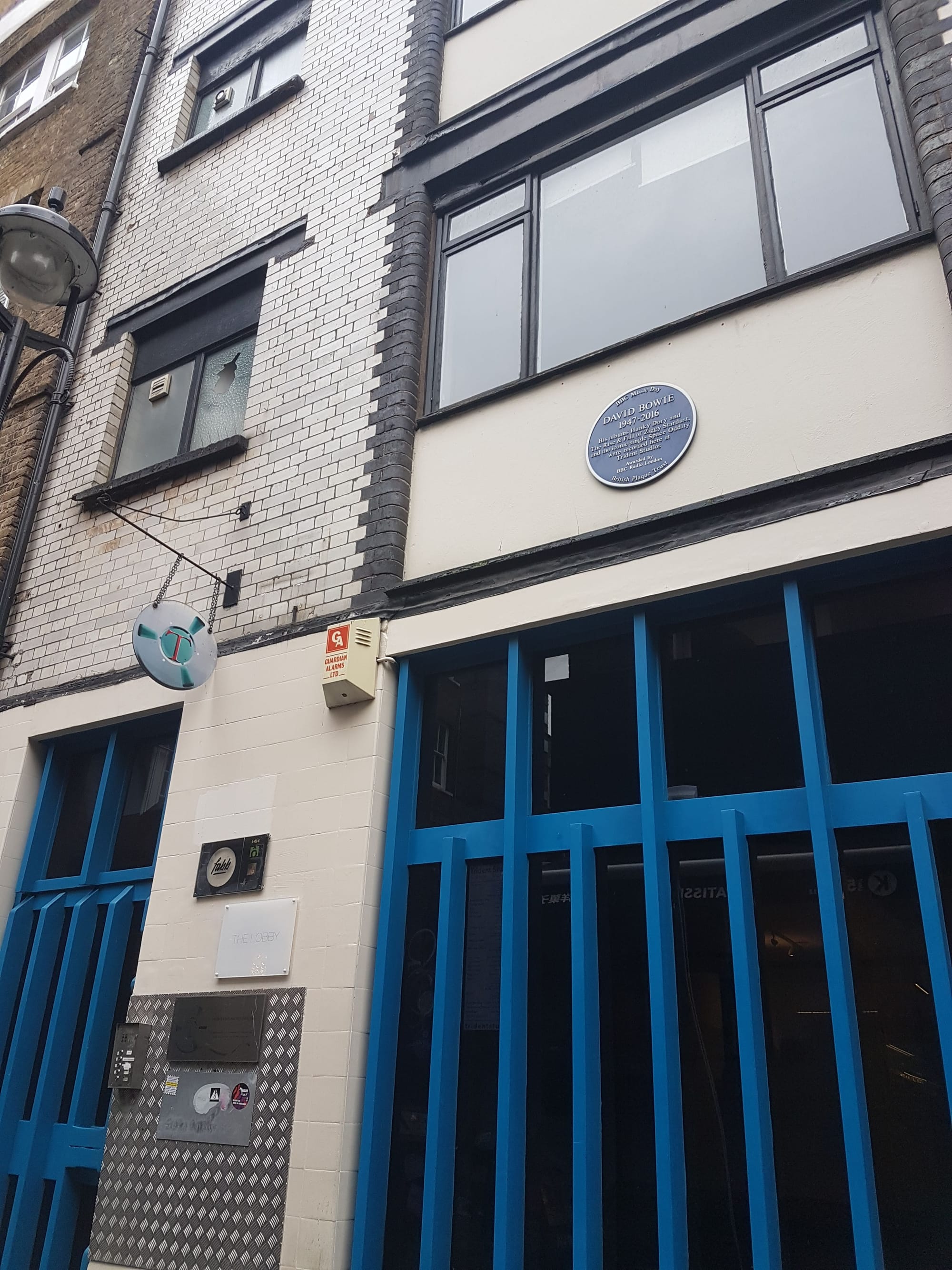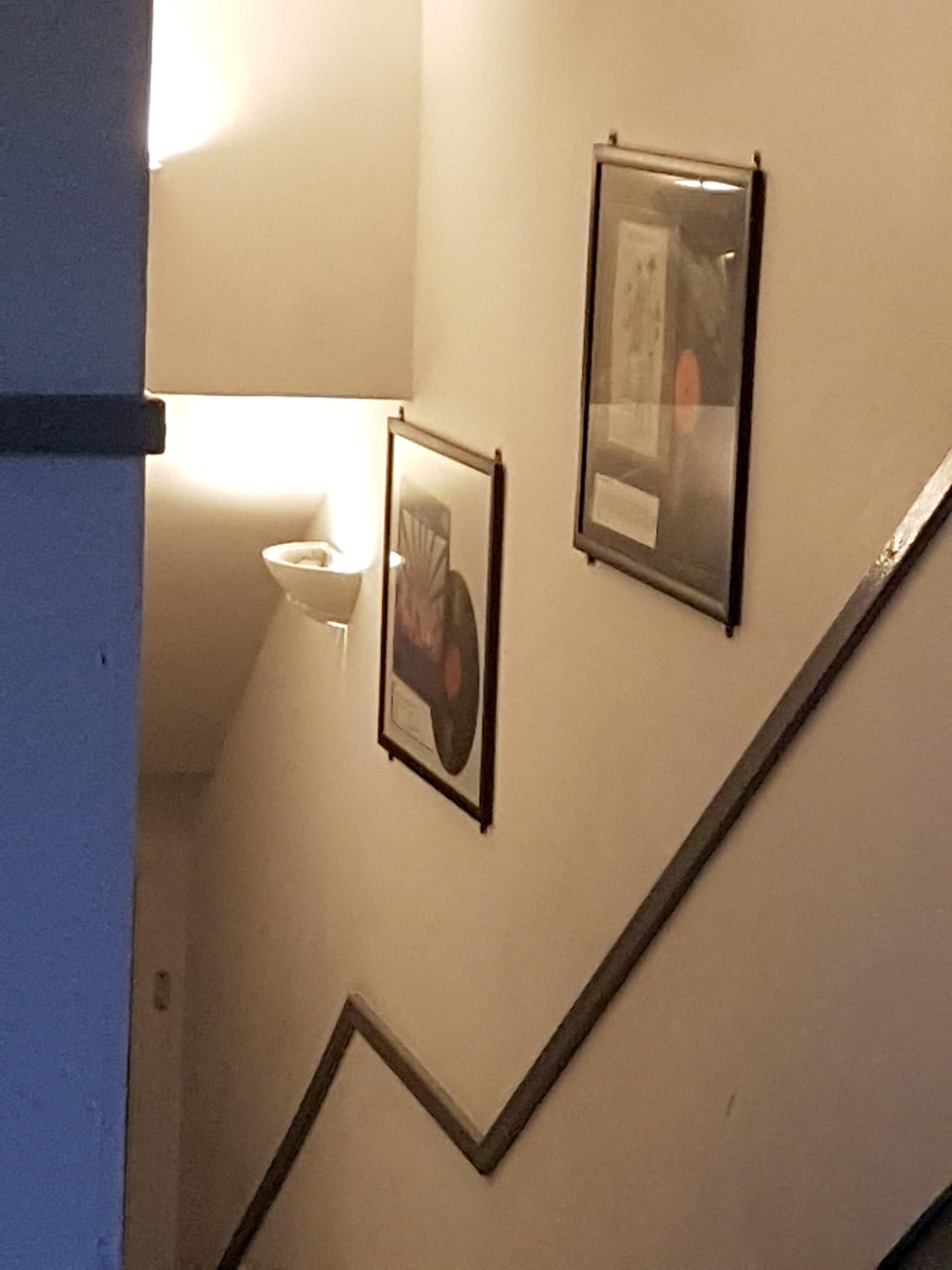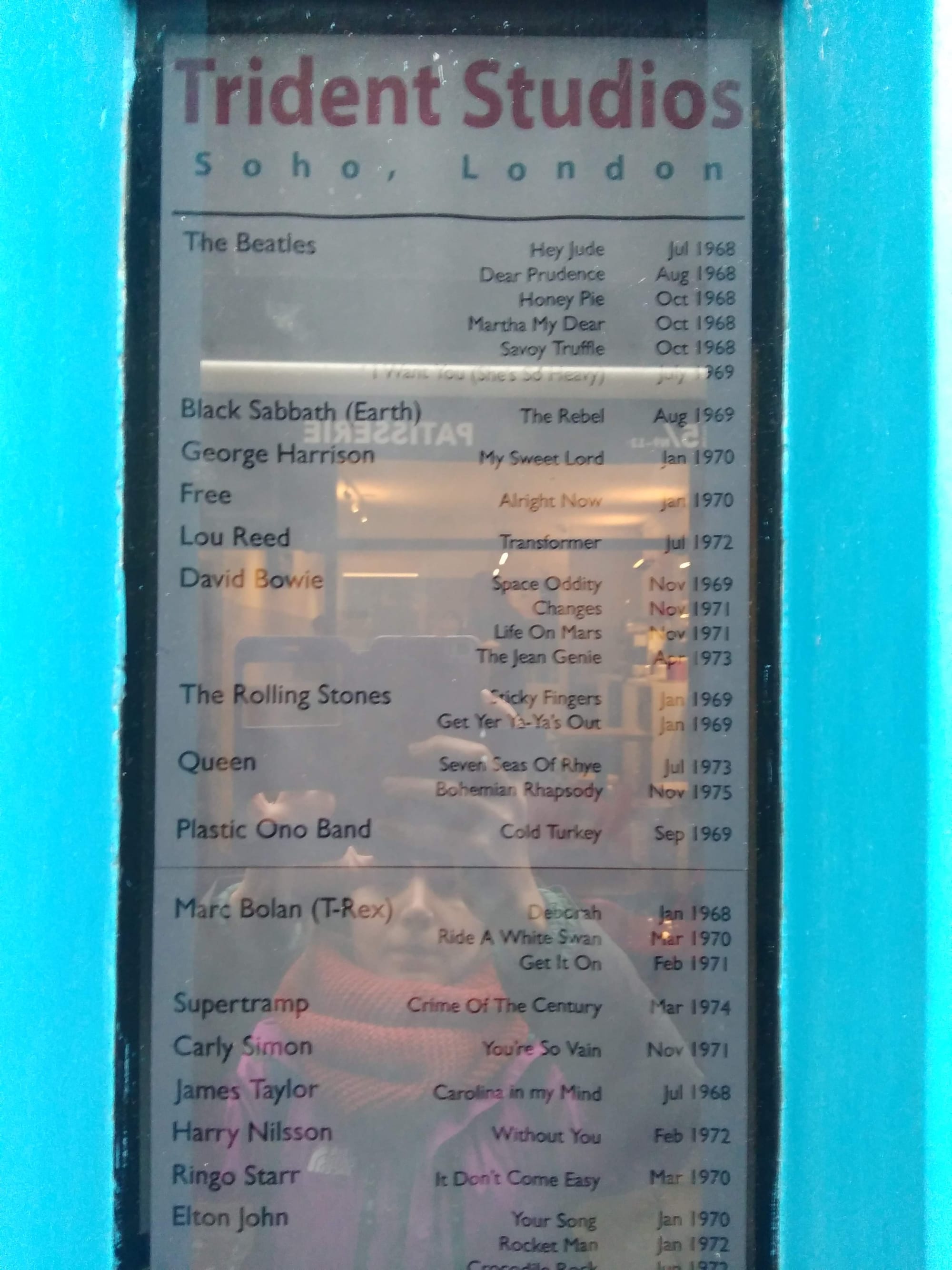 22. Wardour street
(143 Wardour St, Soho, London W1F 8HQ)
I just had some fun taking these photos :) It is very near the Trident studios so I guess they took them after a recording session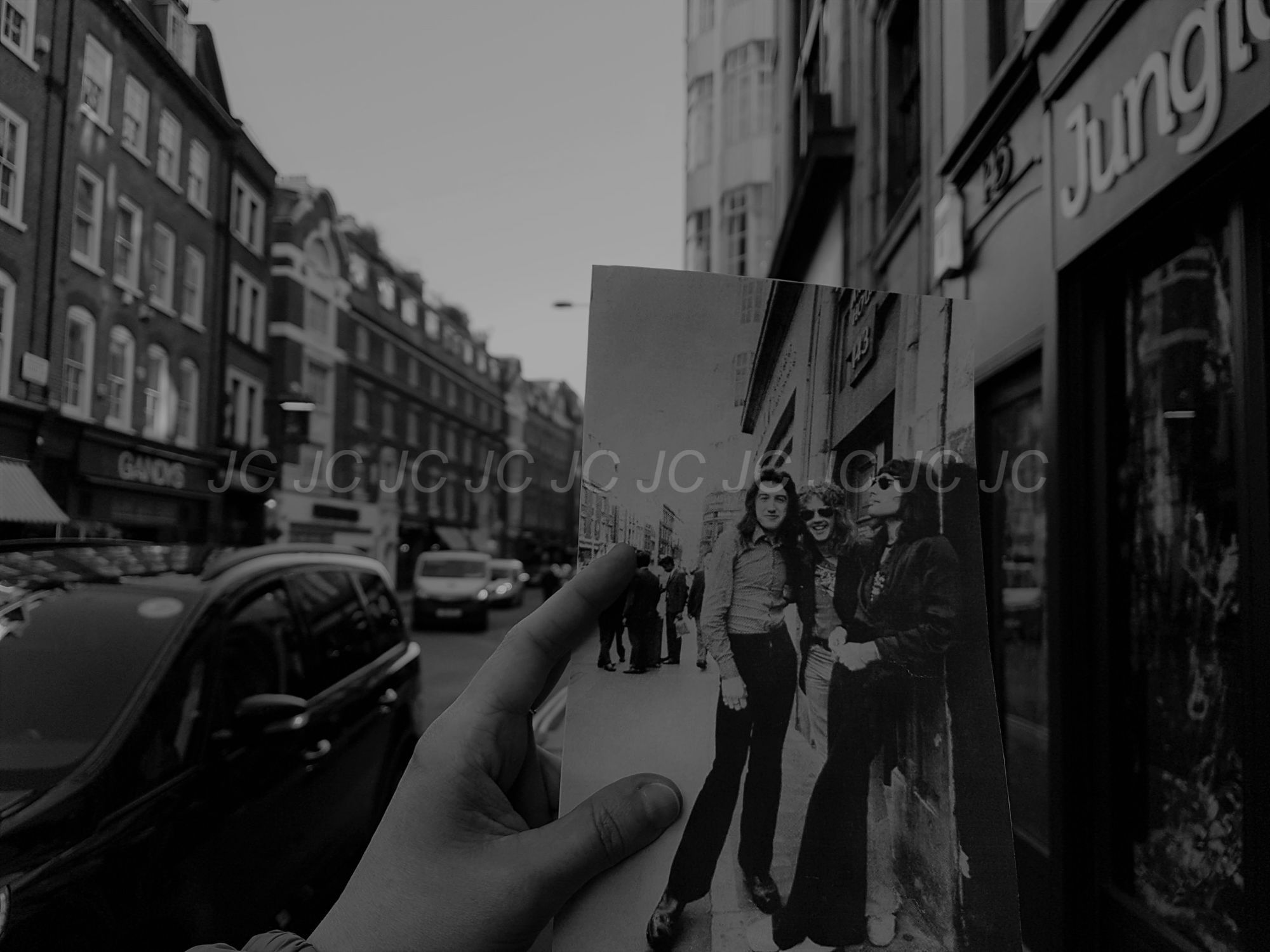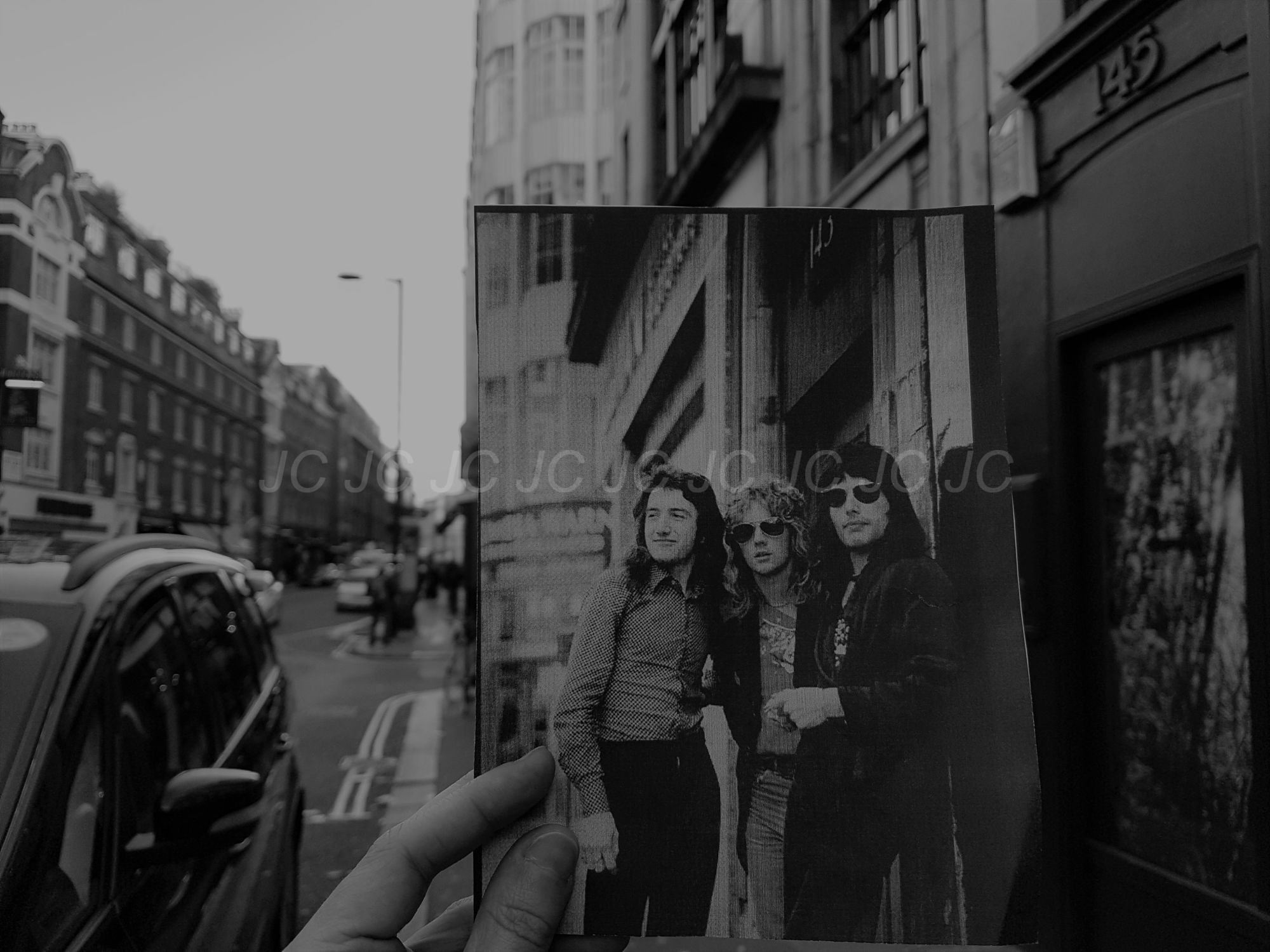 23. The Marquee
(Richmond Mews, Soho, London W1F 0BA)
Queen played here in 1971. Nowadays it's just a block of lofts. The photo is the back loading entrance in Richmond Mews, but actually the venue location was in 90 Wardour Street.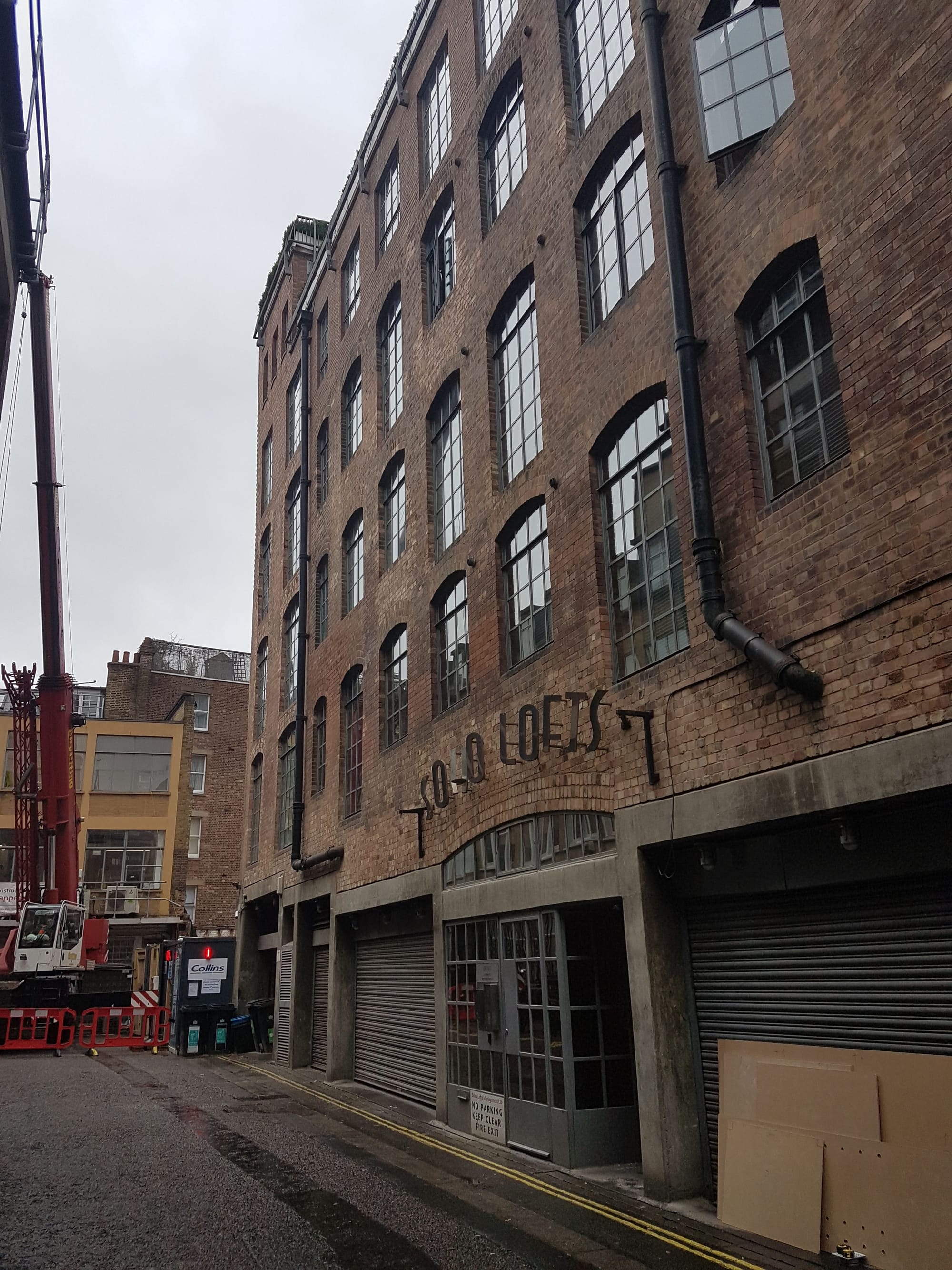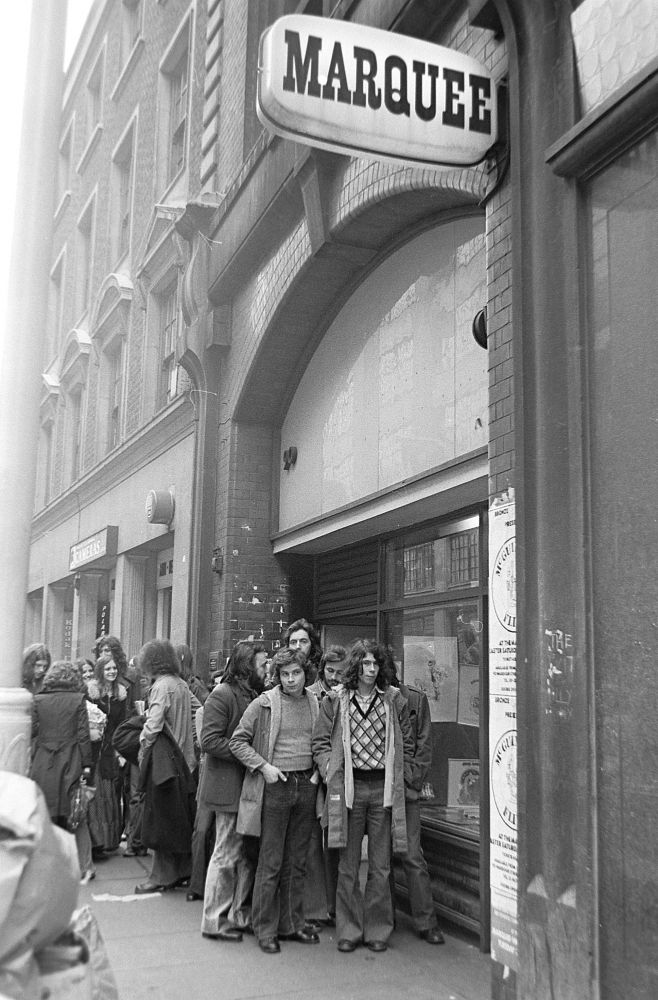 24. Abbey road studios
(3 Abbey Rd, London NW8 9AY )
Queen, and many other artists, recorded here. You can't get in, but there is a shop, and of course, the famous Beatles pedestrian crossing, so it's worth visiting. Take the bus or underground from the city center to get there.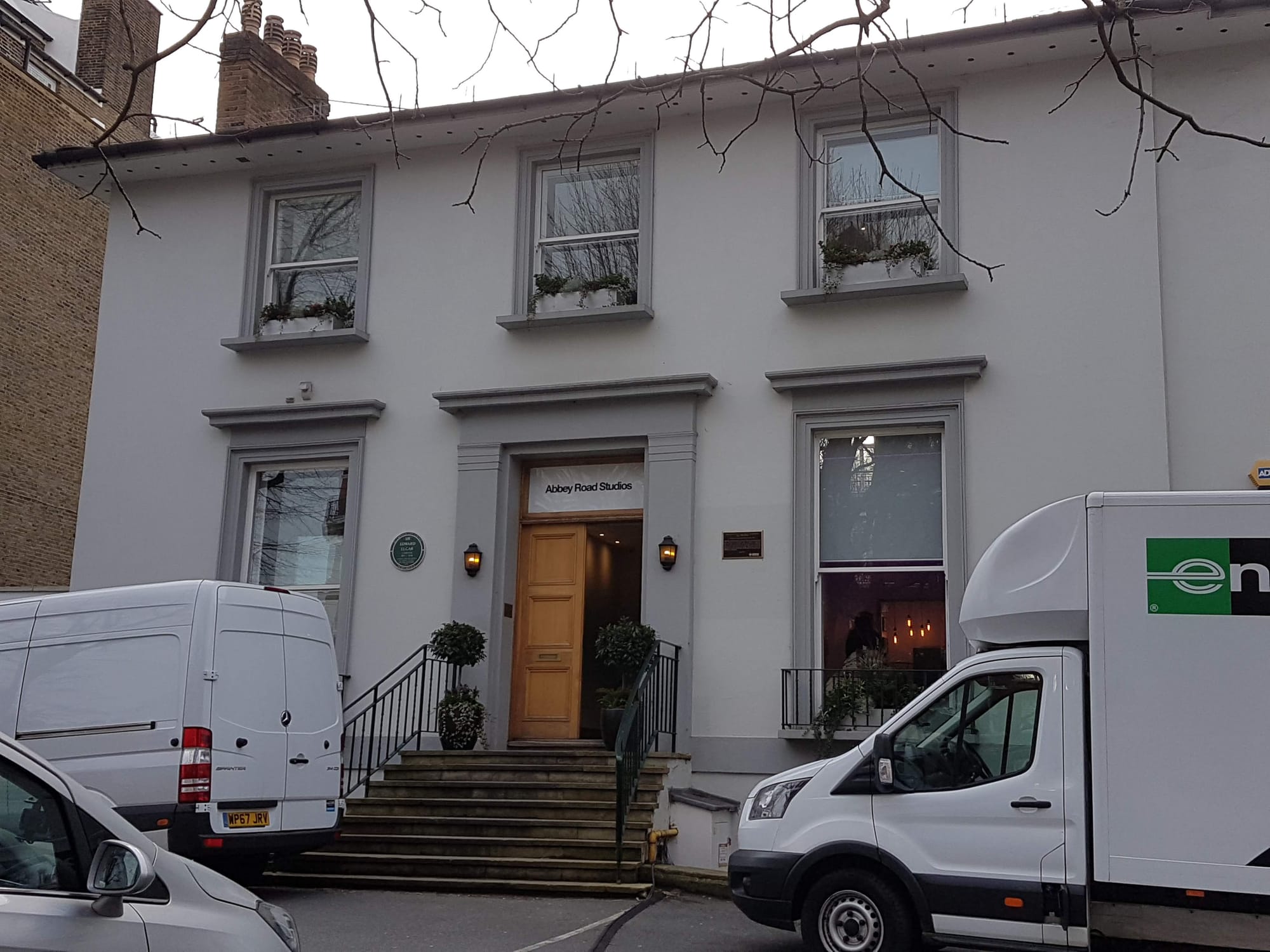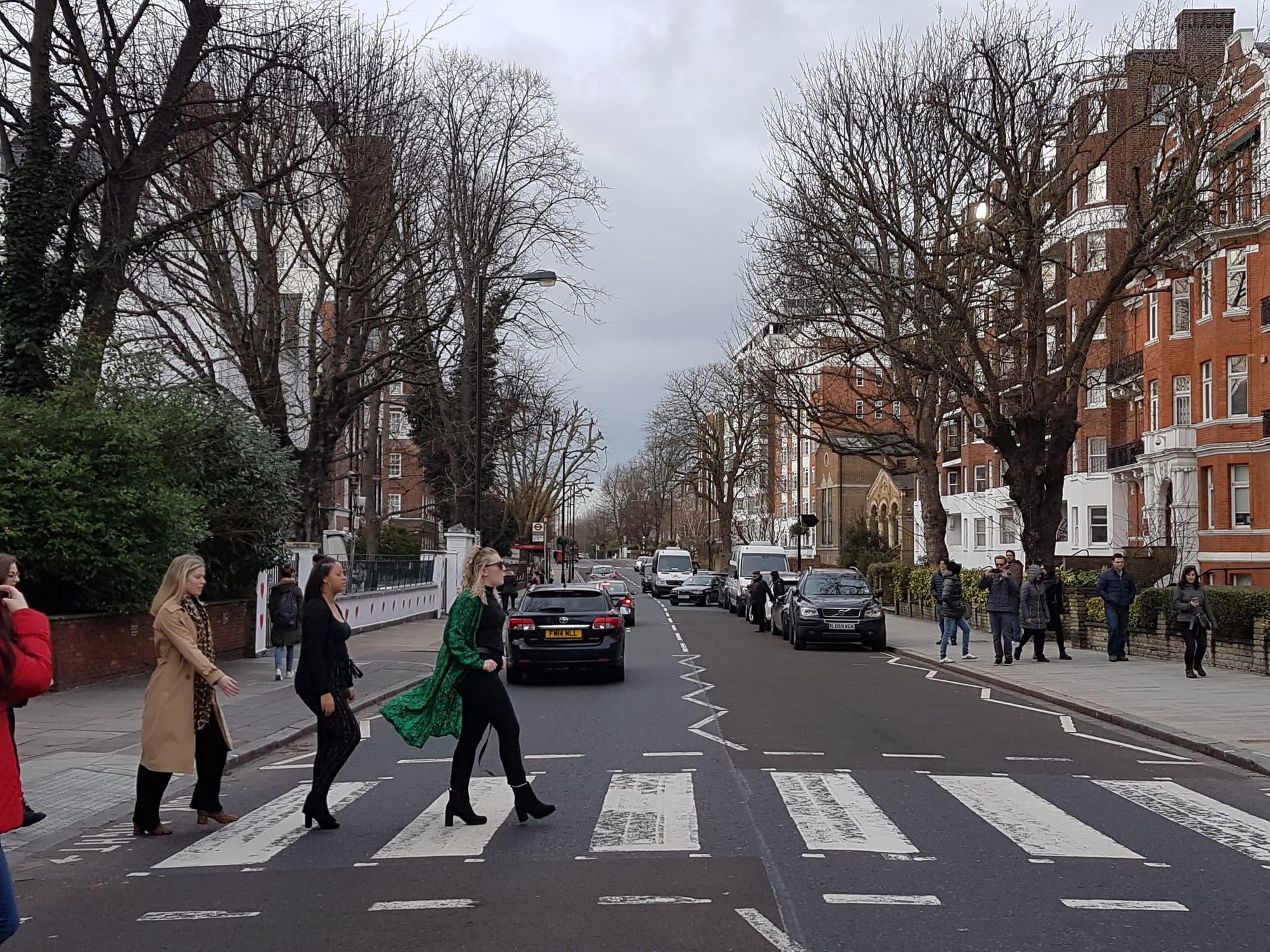 25. Rainbow theater
(232 Seven Sisters Rd, Finsbury Park, London N4 3NX)
The great gigs Queen did in 1974 (March and November) took place here. It was very special for me to see it as it is my favourite live show. It is now a church but the guy at the reception can show you the theater from 2pm. I took a couple of photos of the inside but had to stop as he said it was not allowed. The before/after photo of the building was hard to take as it was very windy!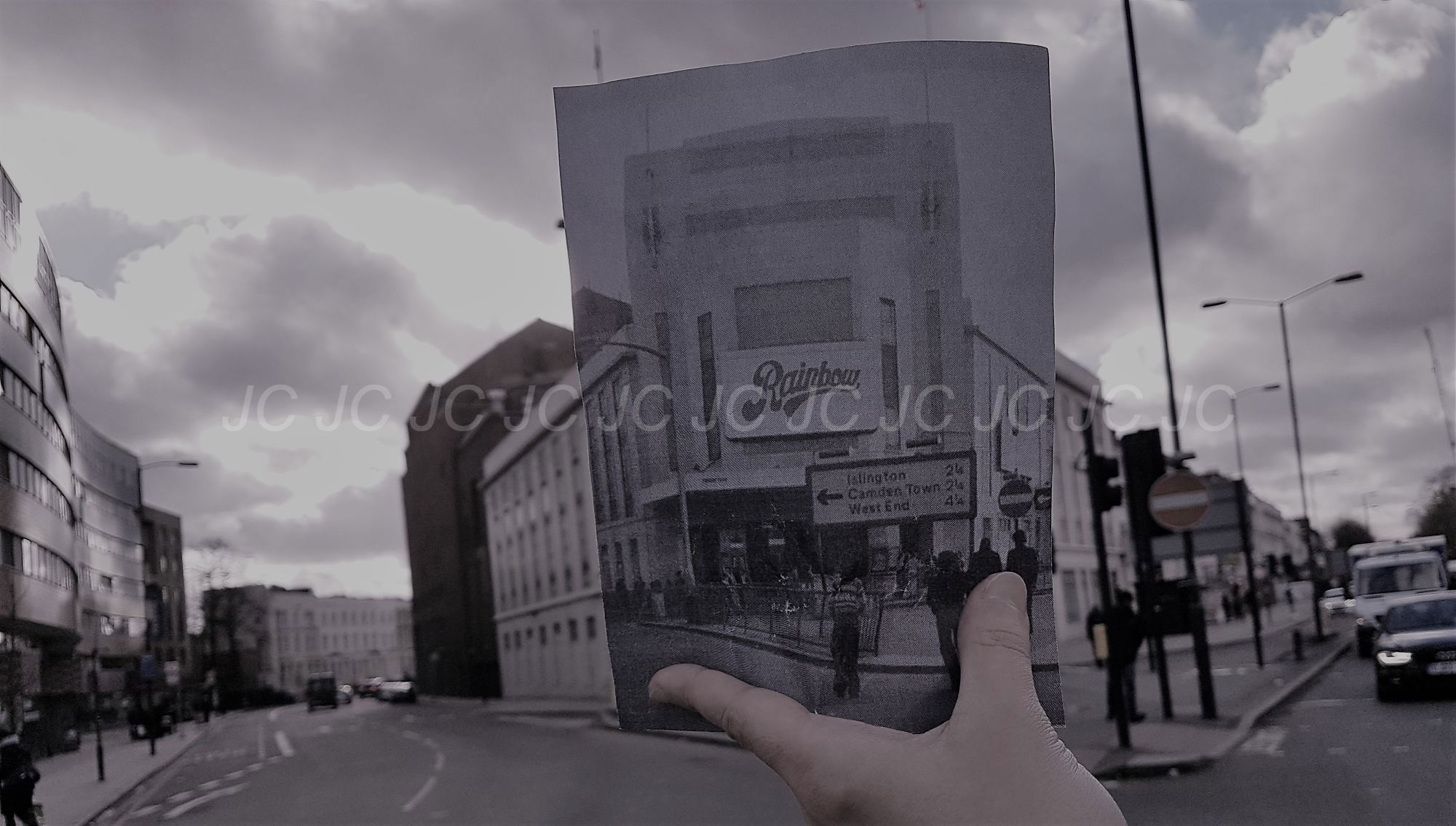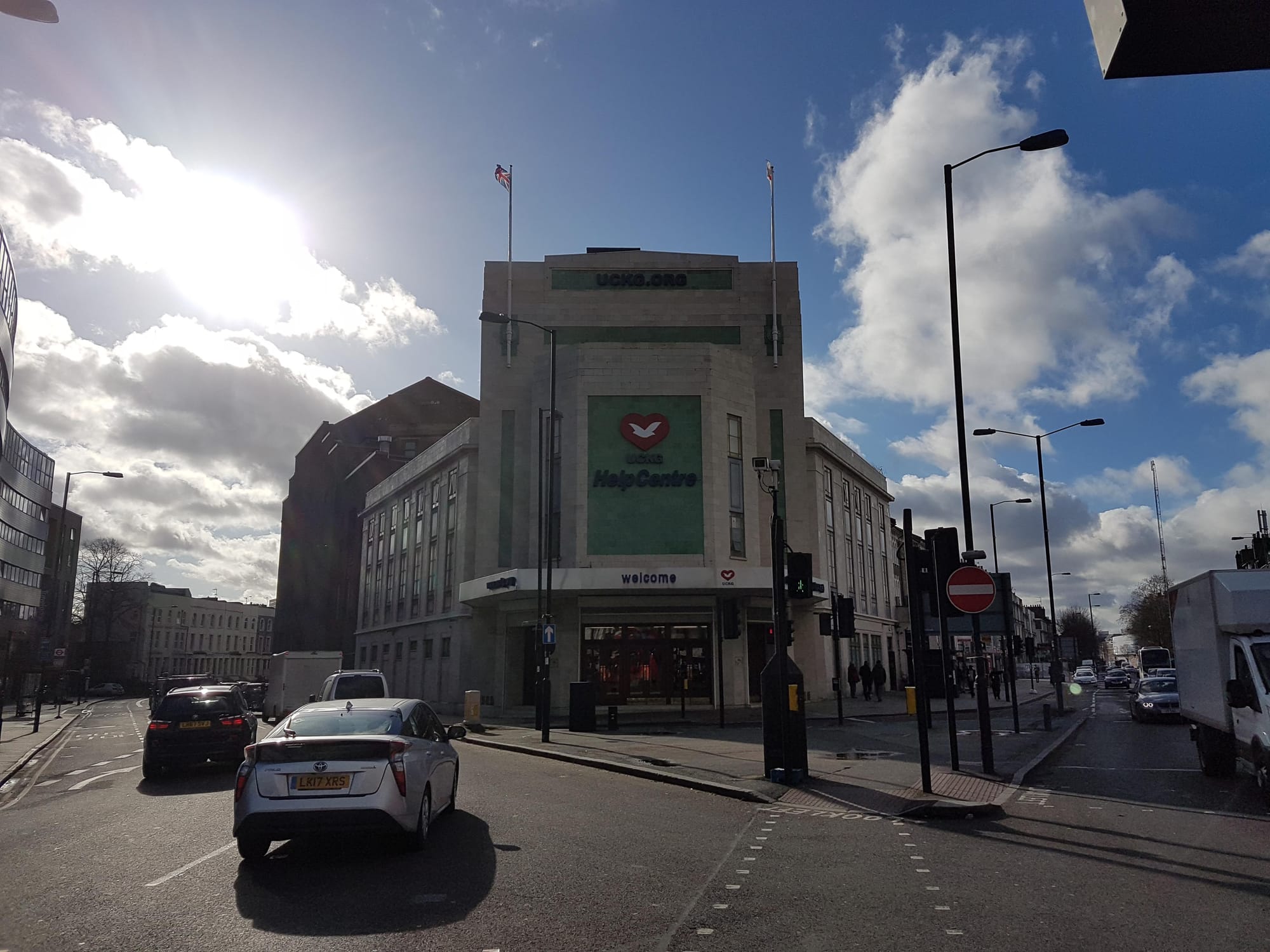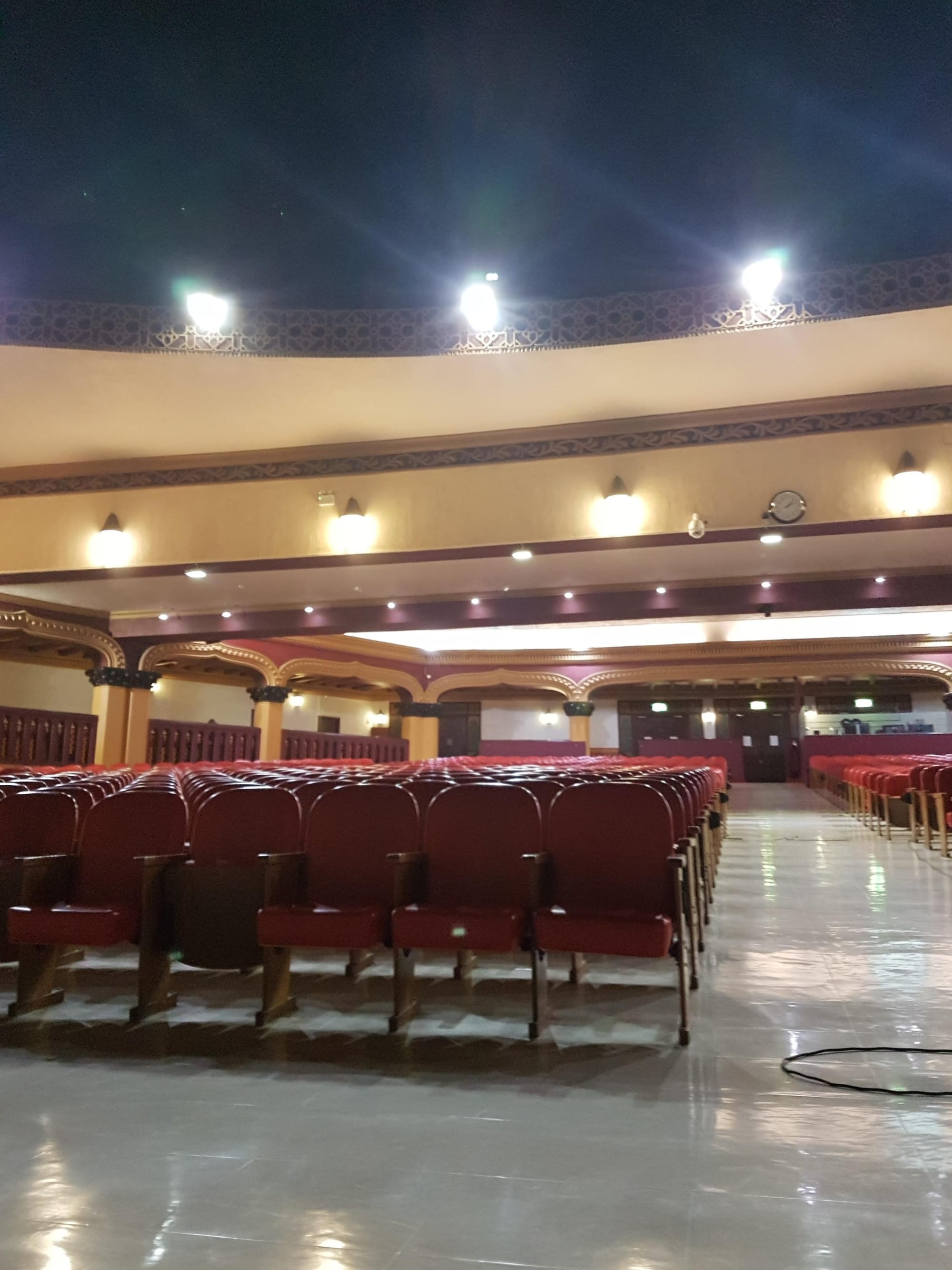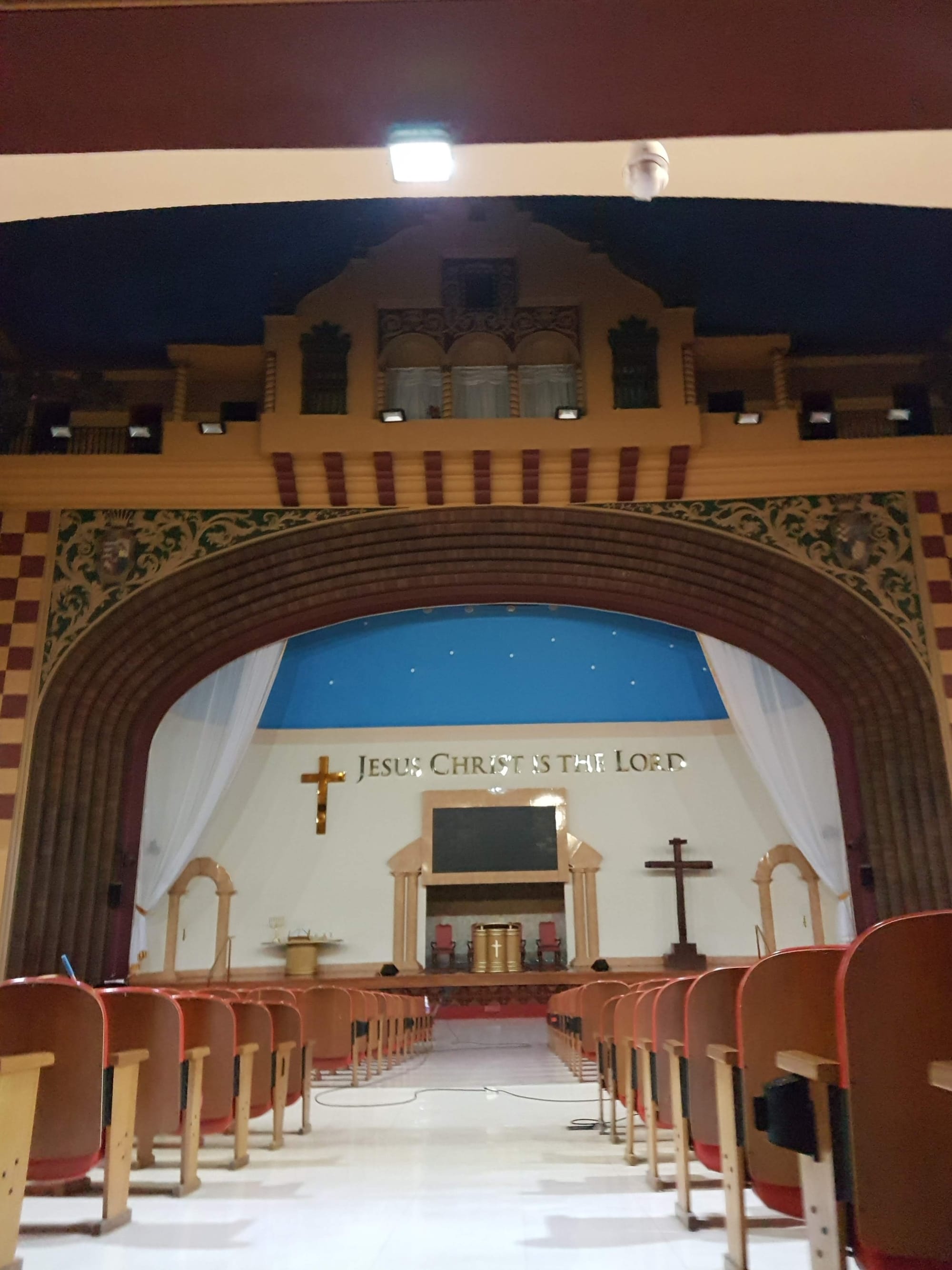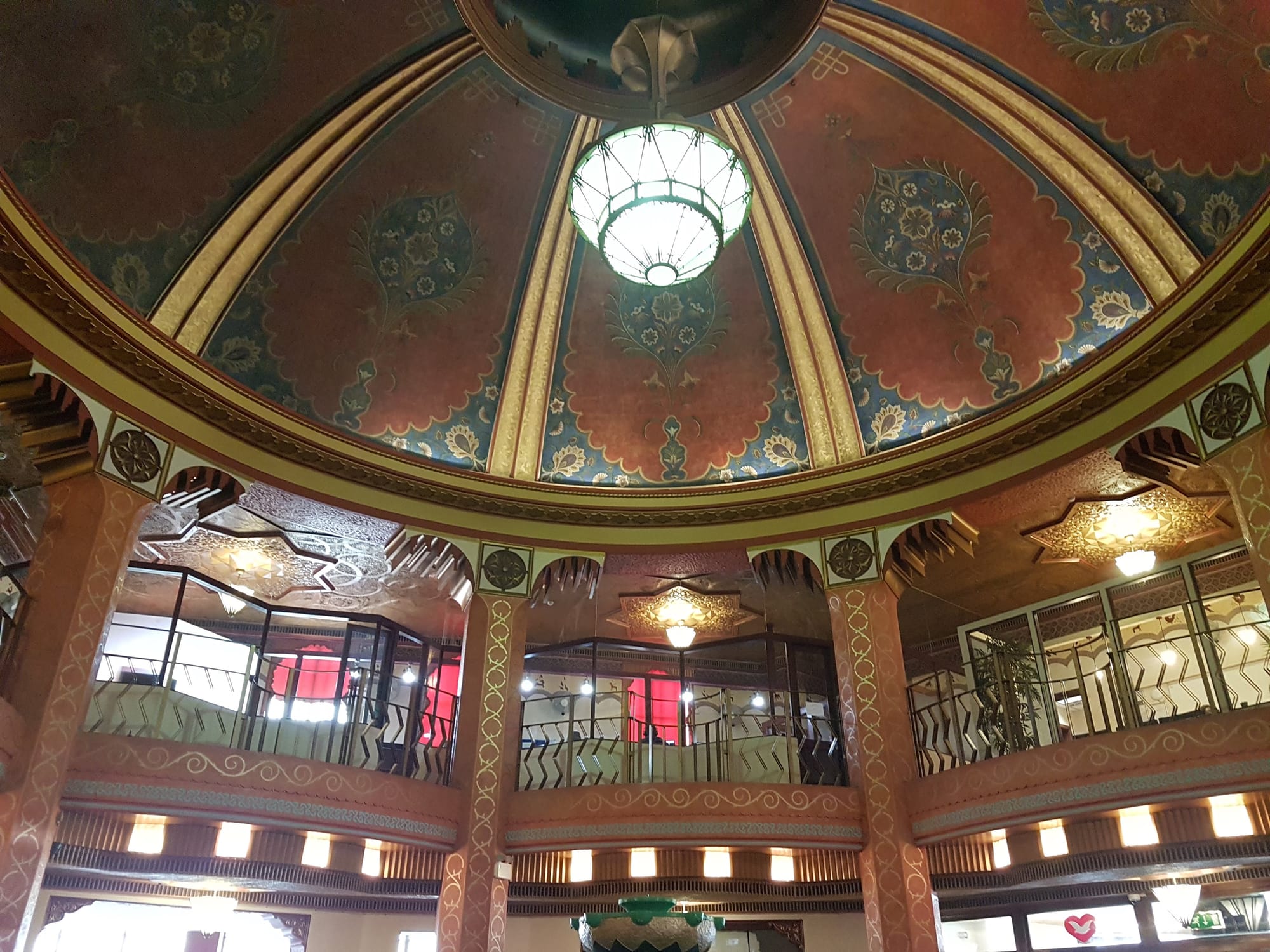 26. Other studios that do not exist anymore
-Associated Independent studios (214 Oxford St, Marylebone). Now "Top shop"
-Wessex Sound studios (106 Highbury New Park, Mildmay Ward). Now apartments
-Sarm East studios (9 Osborn St, London E1). Now apartments
**********************************************
Shane McDonald, webmaster of Shane's Queen Site has recently published an interactive map where you can see all these locations in a Google Maps. Please take a look, it can be very handy in case you want to do a "London Queen locations tour" :)
London locations - Interactive map
**********************************************
Off-topic
This great little trip, full of emotions, ended with the biggest surpise: I could meet Brian May after his Astrophysics conference (Astrofest). We were about 7 people waiting for him at the exit and he was very, very sweet and gentle with us. So I will treasure the memories of my "Queen London Tour" forever!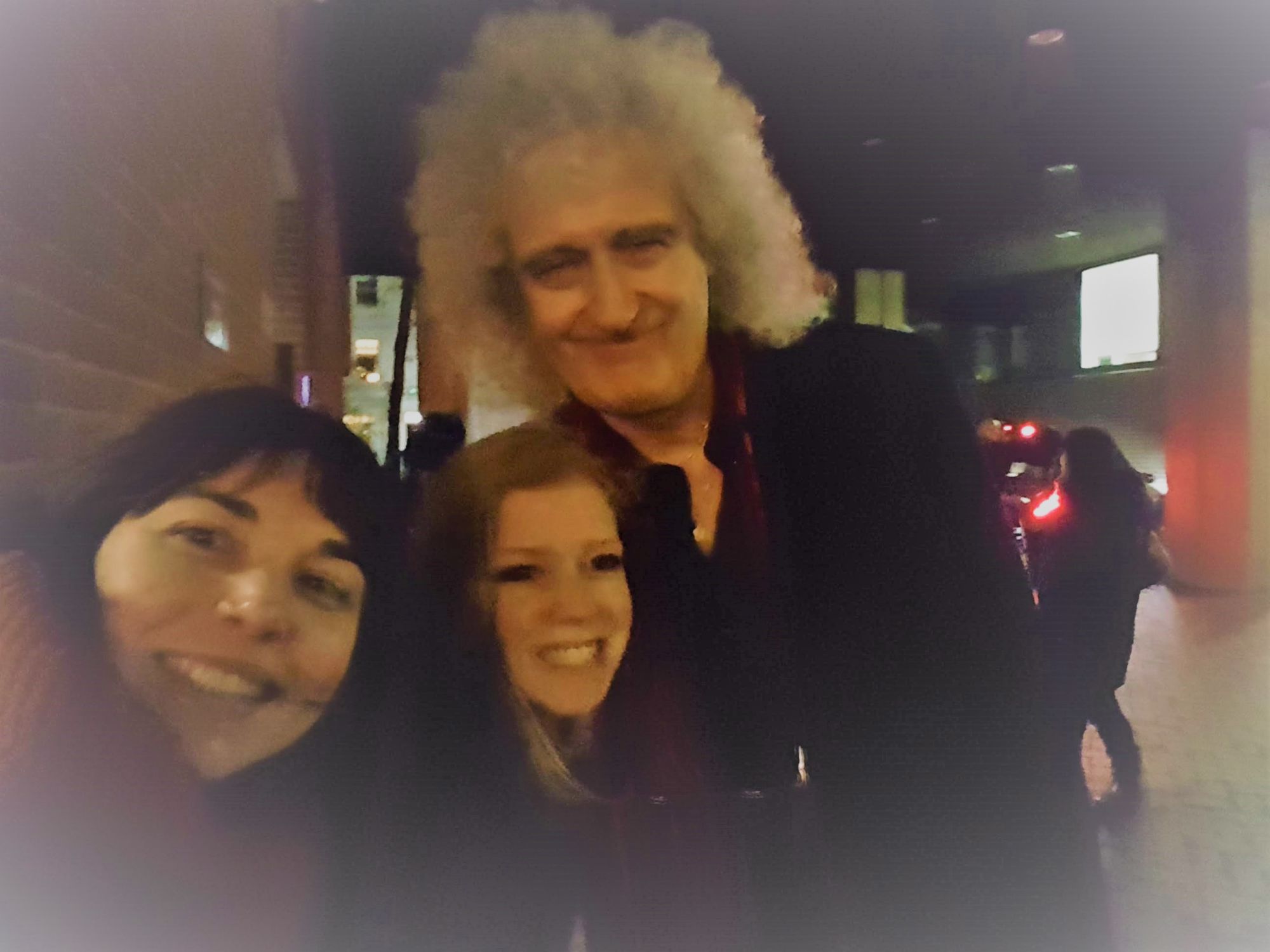 And finally, this is what I saw from my airplane's window when I was going back to Barcelona from London Gatwick!: